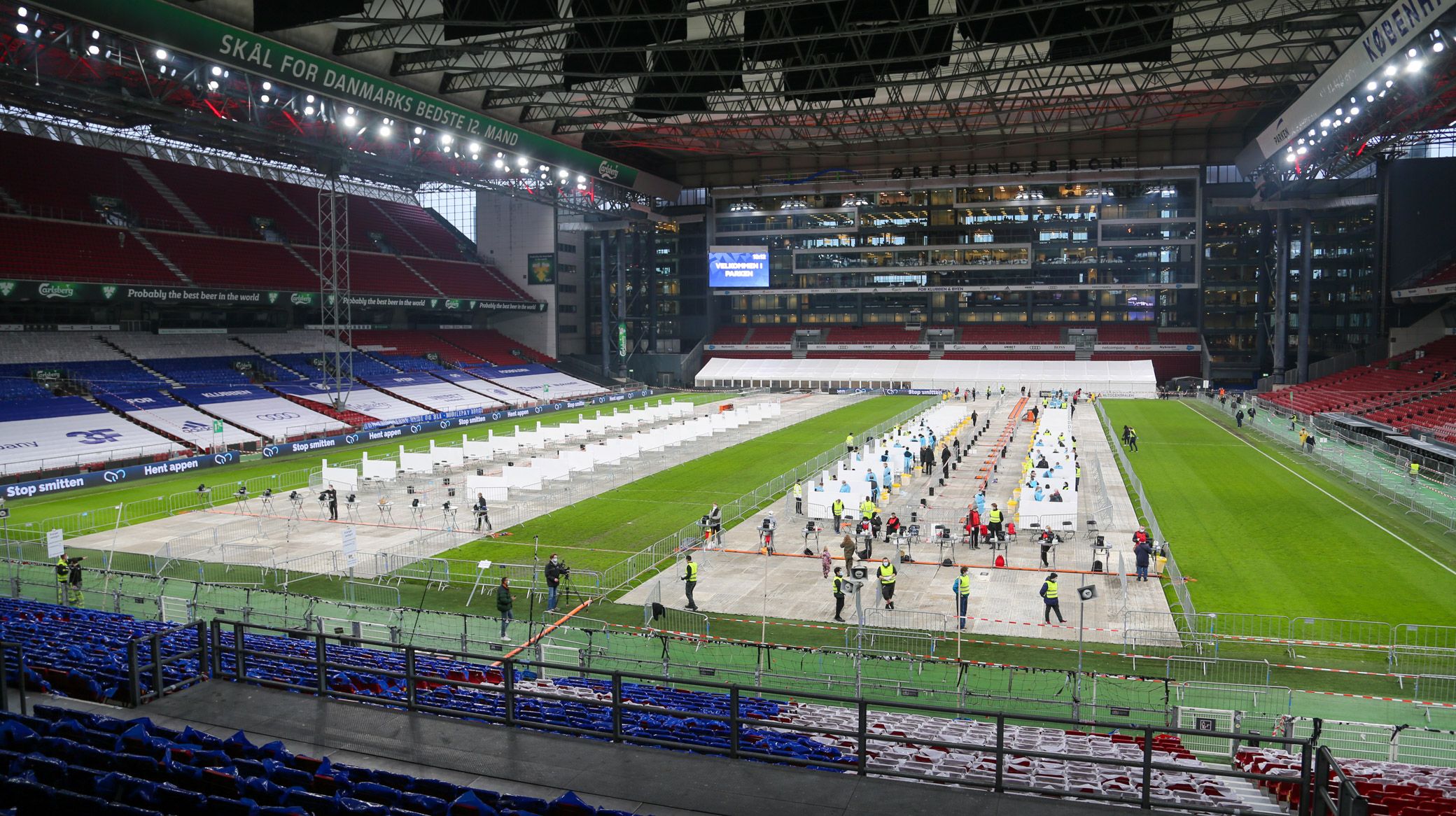 Torkil Fosdal, FCK.DK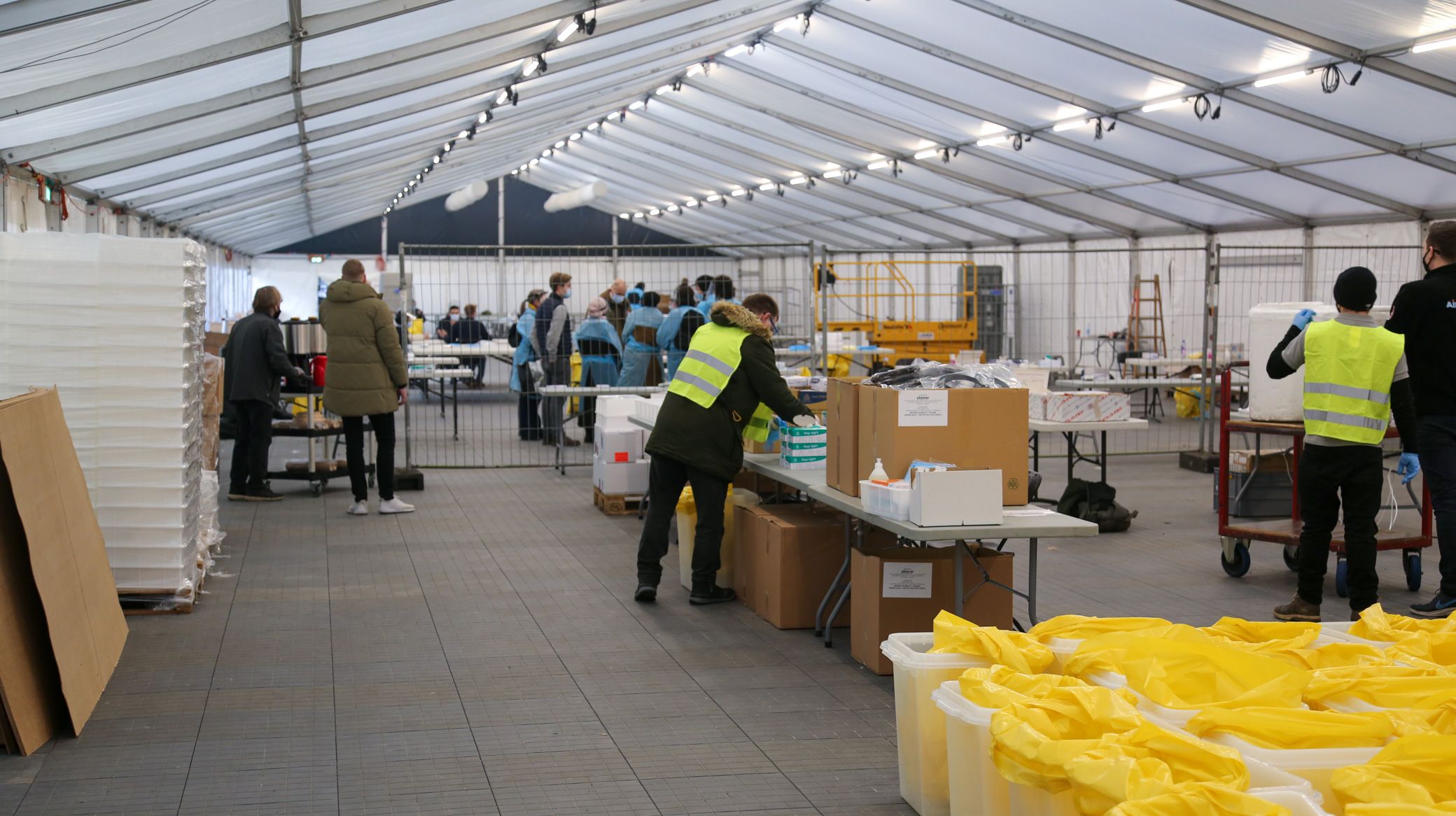 Torkil Fosdal, FCK.DK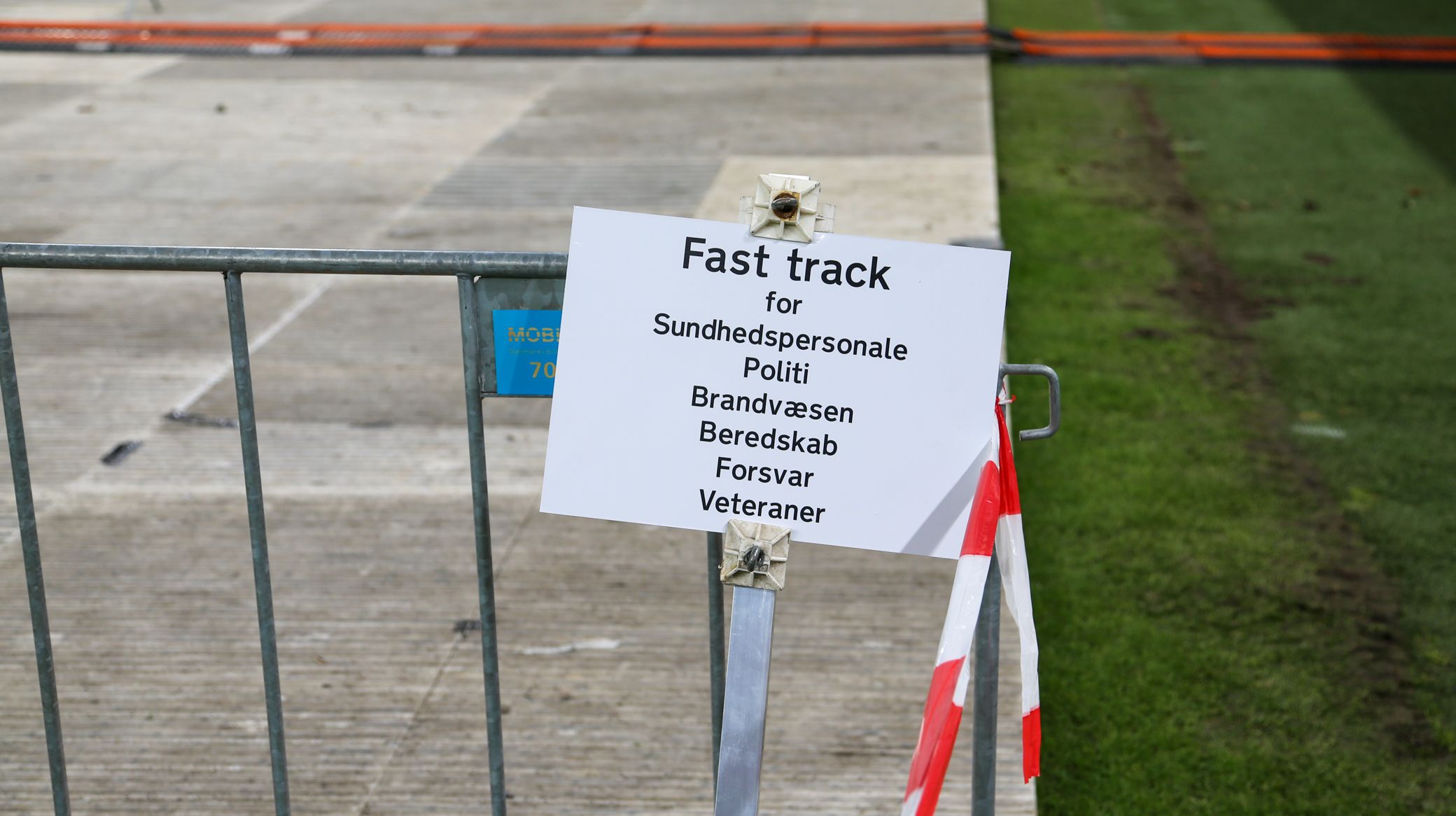 Torkil Fosdal, FCK.DK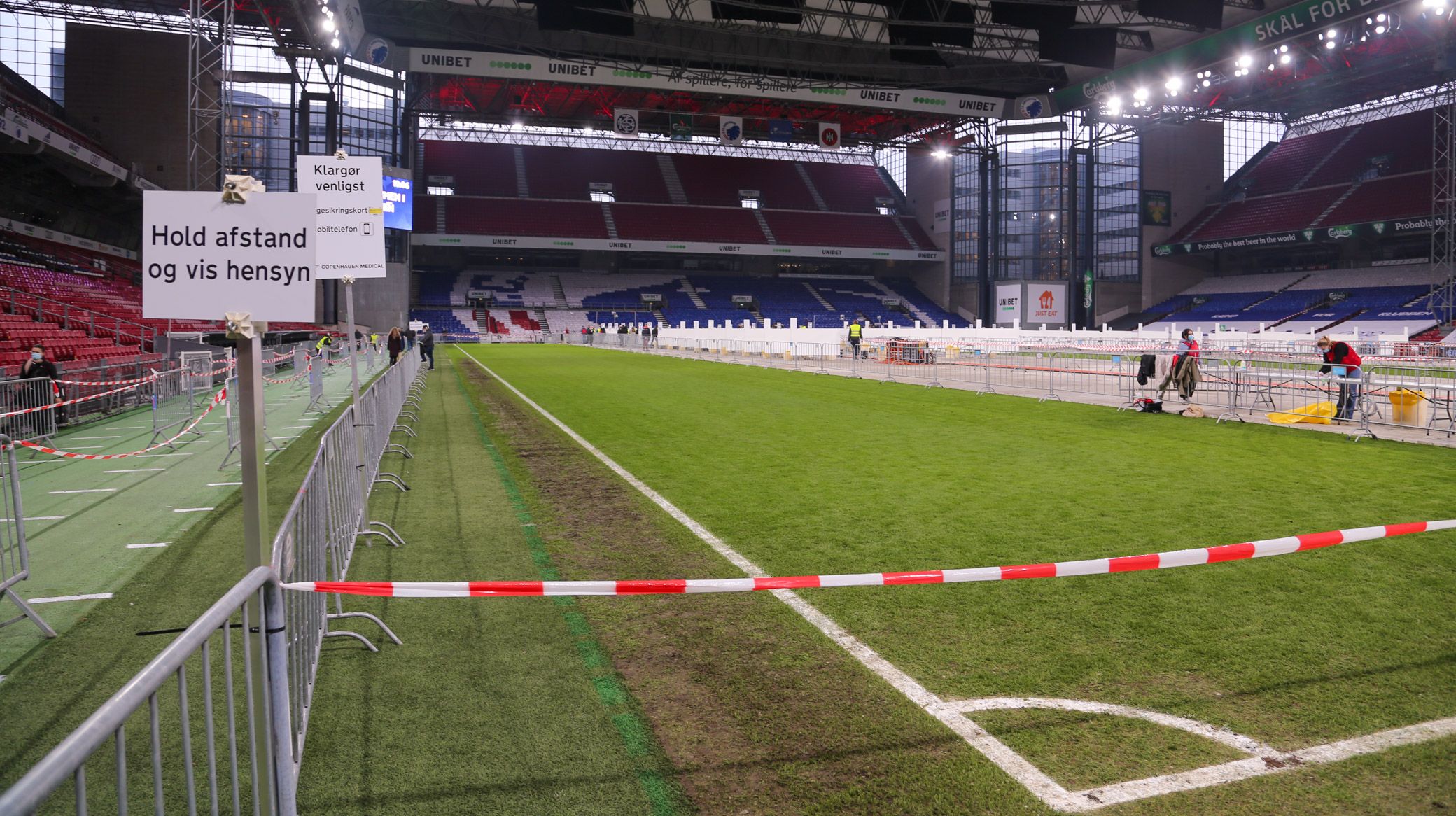 Torkil Fosdal, FCK.DK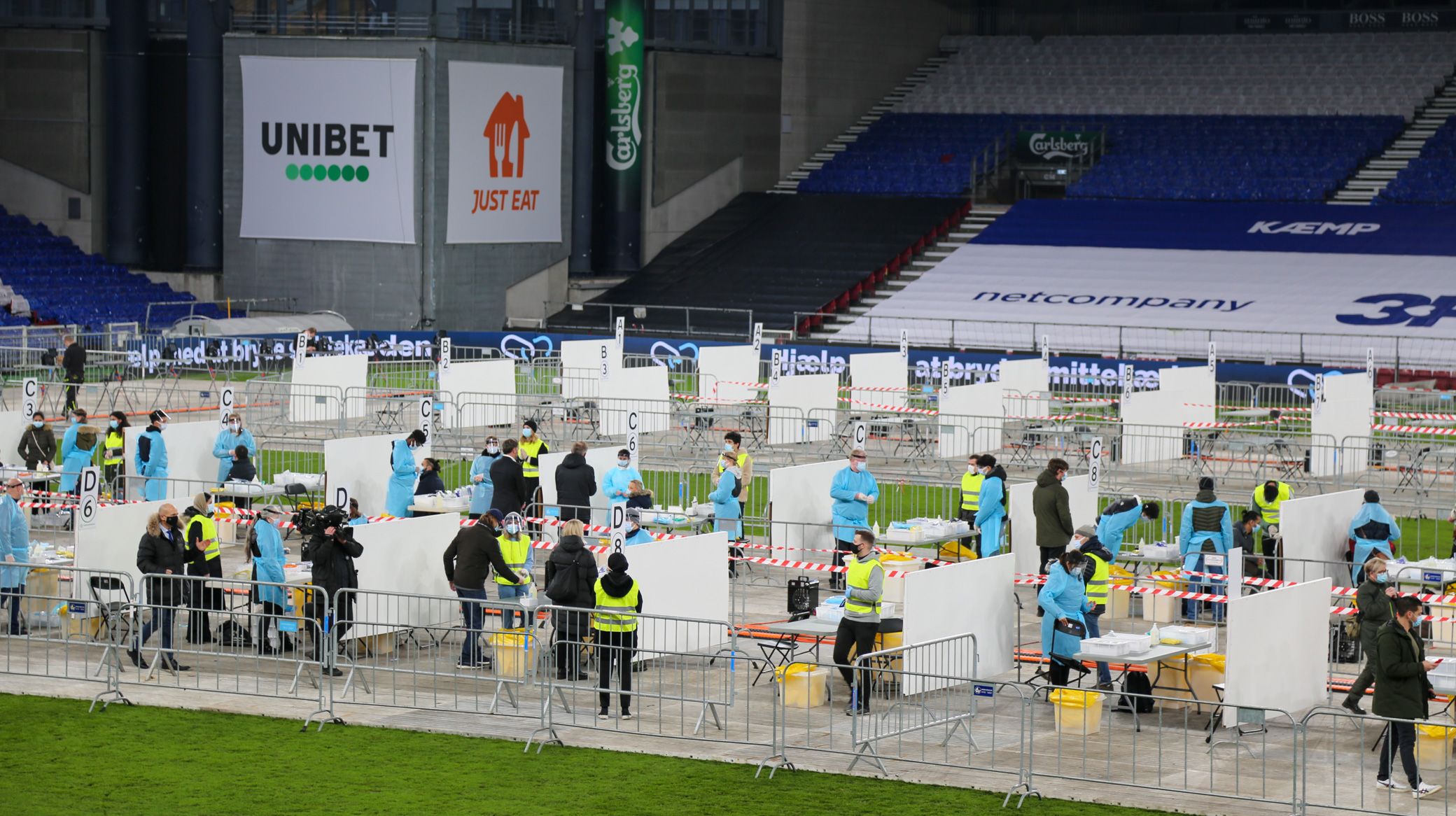 Torkil Fosdal, FCK.DK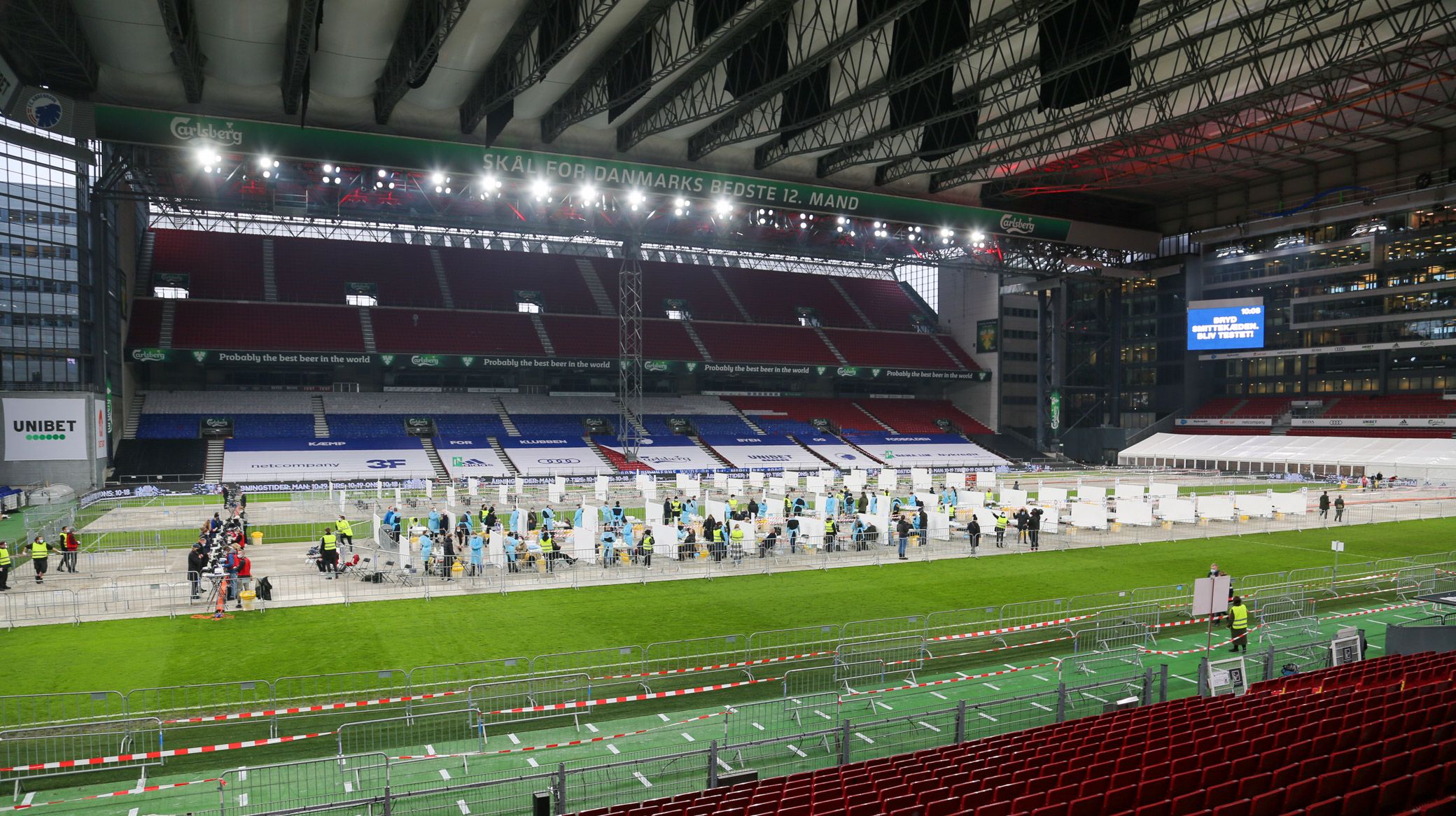 Torkil Fosdal, FCK.DK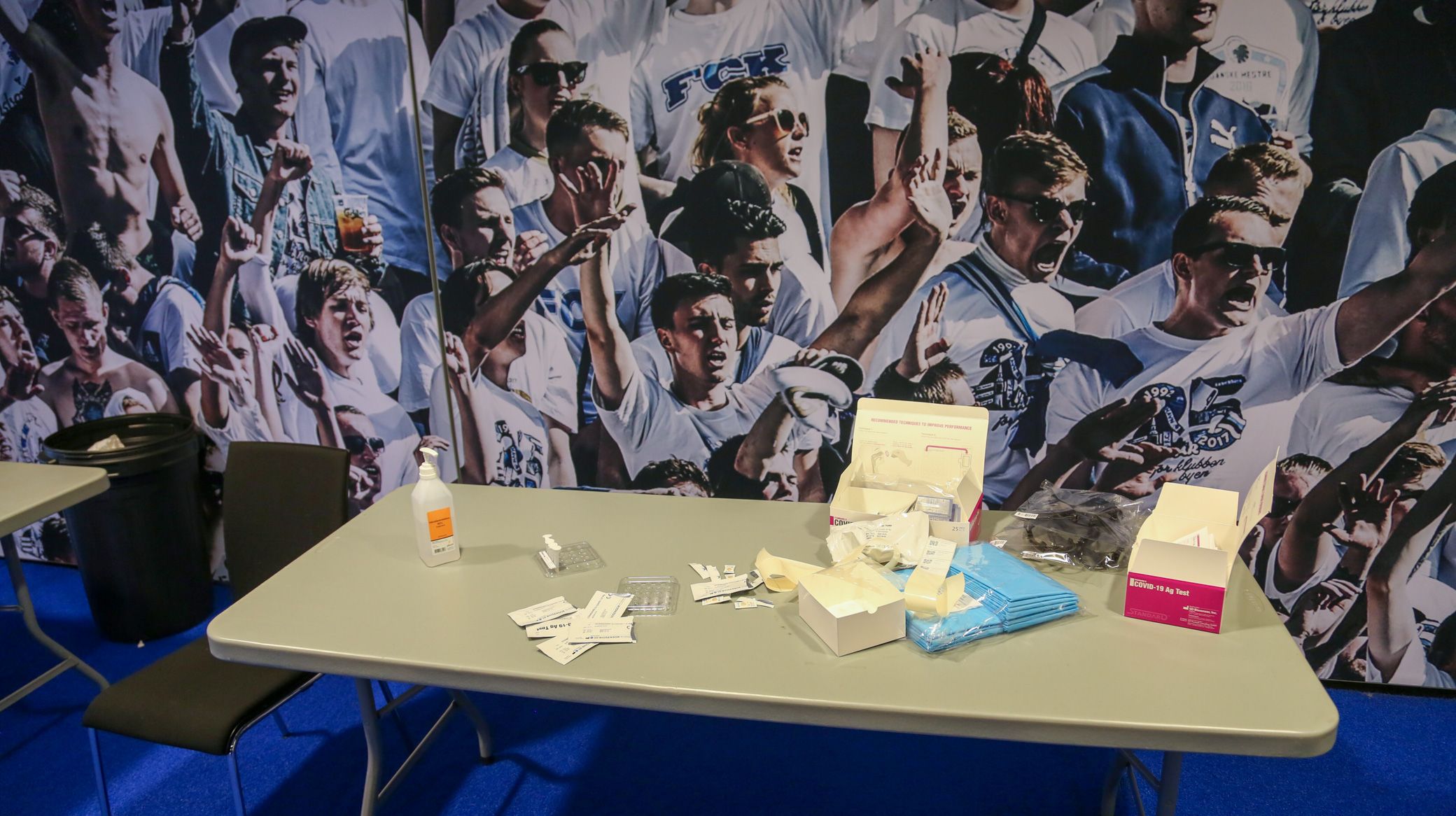 Torkil Fosdal, FCK.DK
F.C. Copenhagen stadium opens Covid-19 testing centre
21/12 2020 12:32
Parken Stadium in Copenhagen has officially opened its Covid-19 testing facilities to the public. Anyone can come and get tested.
The roof is on F.C. Copenhagen and Denmark's national stadium so it can provide quick, free coronavirus tests in a sheltered environment.
This means guests can queue safely and without getting wet while waiting for their test to be completed.
Danish authorities have recommended young people between the 15-25 age group should also get tests, meaning the centre is expected to be busy in the lead-up to Christmas. There is capacity for thousands of Copenhageners to be tested every day.
"With the infection rate we are seeing now, all tools in the toolbox must be in use," says director Jeppe Handwerk from Copenhagen Medical.
"One of them is mass testing with quick tests. Together with Parken and our other partners, we can offer this to all Danes from Monday, and we look forward to getting started and helping to make quick infection stops and infection detection possible.
FCK and Parken director Lars Bo Jeppesen said: "We are pleased that with our stadium and know-how we can now help to stop a lot of infection chains quickly in Copenhagen.
"We have a fantastic collaboration with Copenhagen Medical and the health authorities around this project, and we have got off to a good start. For us, it is about us all being able to get back to our everyday lives as quickly and safely as possible and get our city back to what it must be."
Fast track for frontline staff
As a special service, a 'fast track' will be established in Parken for frontline staff at all Copenhagen hospitals. The fast track also applies to police, firefighters, the Danish Emergency Management Agency and veterans.
Practical information
Copenhagen Medical performs all tests in collaboration with the health authorities.
Remember to wear a sanitary mask on arrival.
Testing services are open to all nationalities.
The test is free for anyone with a Danish CPR number. If you do not have a Danish CPR number, the test costs 275 DKK.
Opening hours
December 21: 09.00 - 22.00
December 22-23: 08.00 - 22.00
December 24: 08.00 - 16.00
December 25-30: 08.00 - 22.00
December 31: 08.00 - 16.00
January 1: 12.00 - 22.00
January 2-3: 08.00 - 22.00
Find your way to the test centre
Everyone must enter the stadium via the waiting area in front of the A-stand. Follow the access roads to the waiting area marked in light blue on the map below. If you arrive via Øster Allé, then go down along the B-grandstand and around the corner. If you come from Gunnar Nu Hansens Plads, then walk along Østerbro Stadium and to the waiting area.
Covid-19 test centre in Parken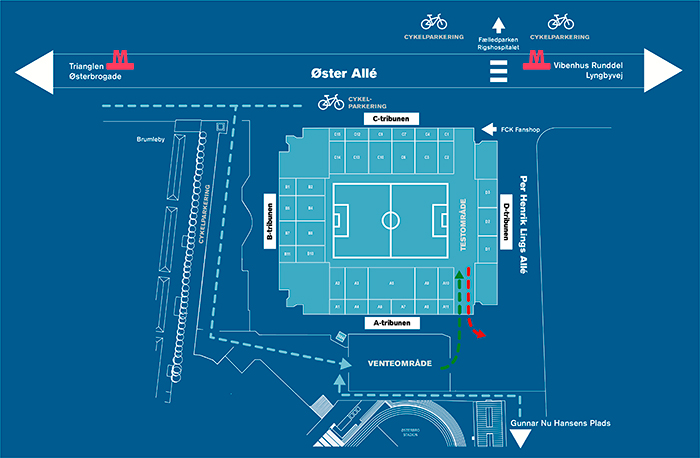 Metro lines to Parken: Trianglen and Vibenshus Runddel are the closest metro stations to Parken Stadium.
 
Bicycle parking: Use the bicycle parking in front of the C grandstand or at the entrance to Fælledparken.
 
Parking (car): Please be advised that parking is not available in front of the A grandstand. We refer to parking on Øster Allé or Gunnar Nu Hansens Plads instead.