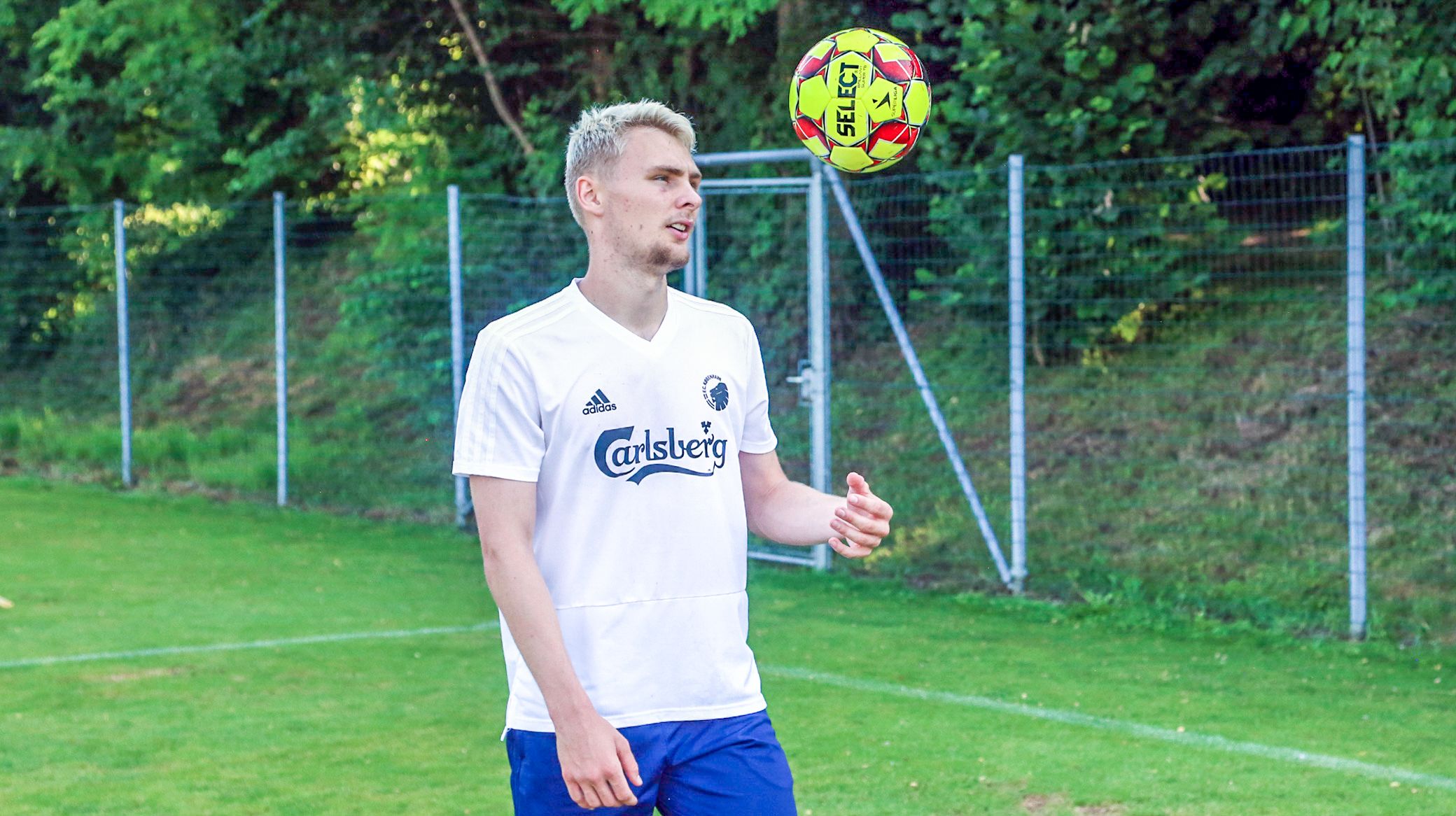 FCK.DK
FC Copenhagen sign Victor Nelsson
05/07 2019 10:00
FC Copenhagen can confirm the signing of Victor Nelsson from FC Nordsjælland.
Nelsson, 20, has signed a deal with FCK until the summer of 2024.
The defender made his debut for FCN in 2016 and has played 99 games for the club. He recently competed for Denmark in the Euro U21 Championships this summer and was also nominated for the national team.
"Victor is a very great talent and has great potential to further raise his level internationally," says FCK manager Ståle Solbakken.
"In spite of his young age, he has great leadership skills and takes responsibility both in the game and in the culture of the club.
"We see Victor as a combative and technically competent defender who is tactically well versed at FC Nordsjælland. Therefore, we are also convinced that we can quickly integrate Victor into our way of playing and developing him into a strong FCK defender.
"He has the tools for it, and he knows both us and the league so he knows what it takes."
Nelsson himself is looking forward to taking the step to the Danish champions.
"For me, a switch to FCK corresponds with a switch to a foreign club. FCK is a club with international ambitions, which always has a clearly defined goal of winning the championship in Denmark," he said.
"It appeals to me immensely that I become part of a club that wants to go out and expose Copenhagen and Denmark to Europe, to compete with the best and to succeeded year after year. At the same time, it is also a club that has a really crazy home ground that all Danish players dream of playing in front of, and a strong fan base.
"I become part of a fantastic squad and I will do my best to help achieve the club's goals. I still have lots to learn as a football player and human being, and I see FCK as the perfect place to do this. Some other principles are being worked on, but I do know FCK's style of play and believe that I will quickly get used to it. I am really looking forward to getting started and looking forward to lots of exciting adventures here."
Nelsson will wear shirt no. 25 at FCK
Facts
Name: Victor Nelsson
Born: October 14, 1998
Position: Defender
Former clubs: FC Nordsjælland