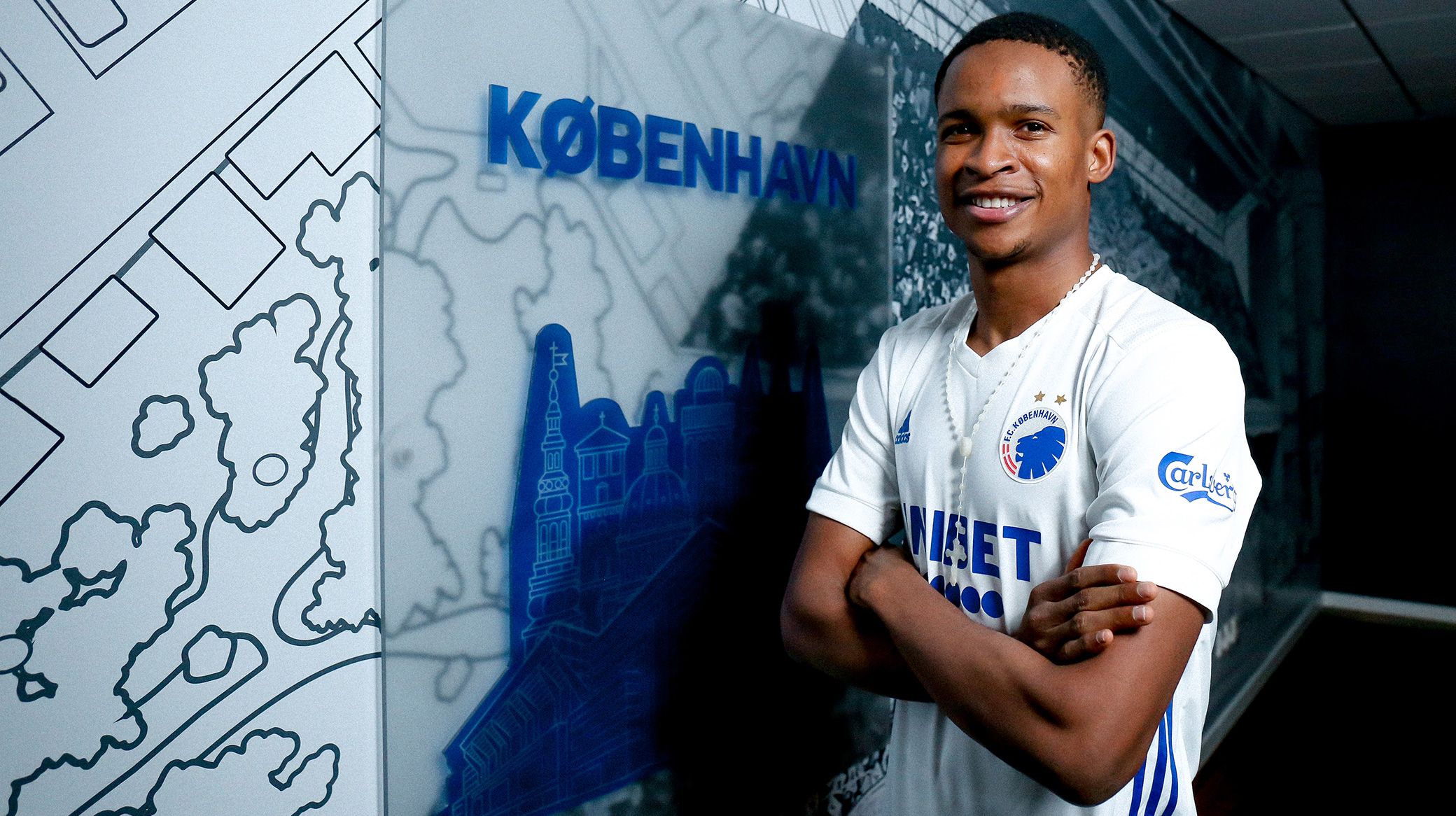 Andreas Højberg, FCK.DK
F.C. Copenhagen sign Paul Mukairu
27/01 2022 19:10
F.C. Copenhagen have signed Nigerian playmaker Paul Mukairu on a contract until the end of 2025.
 
Mukairu, 22, joins FCK from Turkish side Antalyaspor. He had been loaned out to Belgian side Anderlecht for the 2020/21 season, before heading back to Turkey last summer.
 
"Paul fulfils the need we have had for a winger, because his speed and one-on-one abilities give us more options and new opportunities in attack," says sports director Peter Christiansen.
"Paul has already spent part of his career in Turkey, while his stint at Anderlecht was in a league that can be compared to some extent to ours.
"In a good and professional environment in Belgium, he took some big steps in his development and proved that he can play under the pressure that comes at such a big club, and where the pressure of expectations is similar to that at F.C. Copenhagen.
"We are very much looking forward to getting Paul on board and seeing him contribute here in Copenhagen. Now we have a number of interesting players and options for the wings, and it's now up to Jess Thorup and the staff to decide on selection."
Mukairu played 53 games for Antalyaspor, scoring eight goals. He was selected for 29 matches during his time at Anderlecht, and scored four goals and provided four assists in Belgium.
The Nigerian is deployed primarily as a winger, where he has played both on the right and left flanks, and he has also appeared as a central striker.
"I am very proud and humbled that F.C. Copenhagen have given me this opportunity, which I will do everything to seize," says Mukairu.
"This is a big club with big ambitions that I want to work hard to fulfil with the team. I've seen a lot of videos from recent matches, and I'm especially looking forward to experiencing Parken and the atmosphere there.
"At first, a lot of hard work awaits me to integrate into the team and get to know a new style and my teammates, but I'm really excited and can't wait to get out and start training."
FCK head coach Thorup also had his say on the signing of Mukairu.
"He is an exciting and athletic player who can do the unexpected and create opportunities on his own with a fantastic burst of speed and the courage to compete," says Thorup.
"At the same time, he has a good physical aspect to his game and he gives us some other options. We'll be more dangerous behind opposition defences and we've now got one more player who can create chances.
"We look forward to getting started working with him."
Mukairu will wear shirt number 17 and joins FCK immediately.
Paul Omo Mukairu
Born: 18 January 2000
Position: Winger
Previous clubs: Antalyaspor, RSC Anderlecht