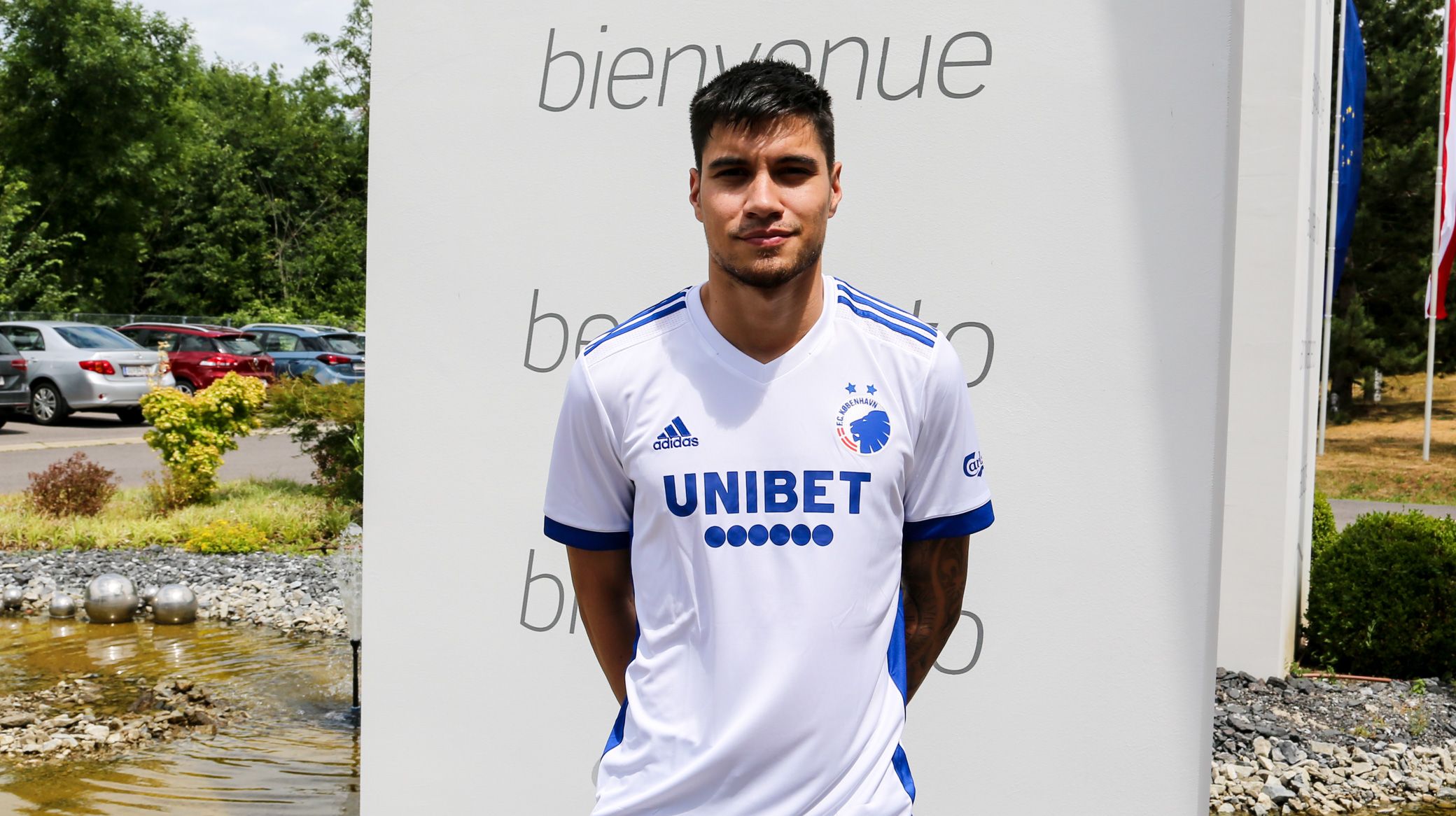 Torkil Fosdal, FCK.DK
F.C. Copenhagen sign Kevin Diks
05/07 2021 11:25
F.C. Copenhagen have signed Kevin Diks from Italian side AFC Fiorentina on a four-year contract.
 
The 24-year-old Dutchman began his footballing career at Vitesse Arnhem before he was sold to Serie A club Fiorentina in 2016. Since then he has been loaned out to Feyenoord, Empoli and most recently AGF.
 
"Kevin is a fantastically versatile player who has the qualities to cover a number of positions on the field," says FCK sports director Peter Christiansen.
"He has always had the talent, and now he also has the opportunity to bring greater stability to his career. We strongly believe that will lift him further.
 
"Kevin has already experienced a lot despite his relatively young age, from Champions League football with Feyenoord to frustrating periods in Italy, and this has helped him develop as a person and a player.
"He is mature and always contributes loyally to the team where he is needed, and we are sure that he will also raise the overall quality of our squad."
 
Diks has represented Netherlands on a number of occasions at youth level and is looking forward to becoming part of the F.C. Copenhagen family.
 
"FCK is a very ambitious club, where great demands are always made on everyone," says Diks.
"I know they are a club that always has championships and European football as their goal, and this aligns well with my ambitions. I am very much looking forward to getting out on the field with my new teammates and preparing for an exciting season.
 
"I had a lot of other options, both in other leagues and in Denmark, but I had the right feeling about FCK immediately when I heard that they were interested.
"I have had a good opportunity to think about and make the decision, and I am really happy to be here. Now I will do everything I can to help the team and the club - and I am not least looking forward to playing in Parken."
 
Diks actually boasts three goals against FCK. He scored in a 4-2 win over the Lions for AGF back in July 2020, and netted twice in May's clash in Parken, where FCK won 3-2.
 
For FCK head coach Jess Thorup, signing Diks adds an additional dimension to the squad.
"We know Kevin really well, and we have experienced his qualities up close," says Thorup. "He is a dynamic player who can play in a number of positions on the pitch, and we know his abilities on the field a little too well too!
 
"It is clearly an asset to get such a flexible player into the club, and he will definitely be considered for several places on the pitch. Of course, it is also an advantage that he already knows both the 3F Superliga and us as a team."
 
Diks has today joined our training camp in Austria.
 
Kevin Diks
Born: 6 October 1996
Position: Defence and midfield
Previous clubs: Vitesse, Fiorentina, Feyenoord, Empoli and AGF