Lars Rønbøg, Getty Images
F.C. Copenhagen second in Europe for teenage playing time
25/06 2023 21:40
F.C. Copenhagen's teenage players earned more first-team playing time over the past two seasons than all but one club in Europe.
Figures from the Swiss knowledge centre, CIES Football Observatory, show that over the last two season FCK gave teenagers 22.4 percent of the playing time in official first-team matches.
Only fellow Danish side FC Nordsjælland provided more minutes to players aged under 20 across Europe.
 
Own young stars are progressing
"It is a decisive element in our strategy that our own young talents progress through to the first team, and the figures emphasise that we are following that plan", says Peter Christiansen, sporting director of F.C. Copenhagen.
In the previous Superliga season, FCK were also the club that, according to Superstats.dk, gave the most playing minutes to teenagers in the 3F Superliga with 8,158 minutes on the pitch, while FC Nordsjælland had 6,750 minutes and OB 5,887.
 
Great confidence
"We place great trust in our young talents because we have an academy with a strong environment that develops and attracts talented players and coaches," adds Christiansen.
"At the same time, the coaches in the first team have opened the door for our youngsters and had the courage to let them show how skilled they are on the big stage, with the demands that are placed on FCK players. It's great work, and we look forward to the future generations of FCK Talent."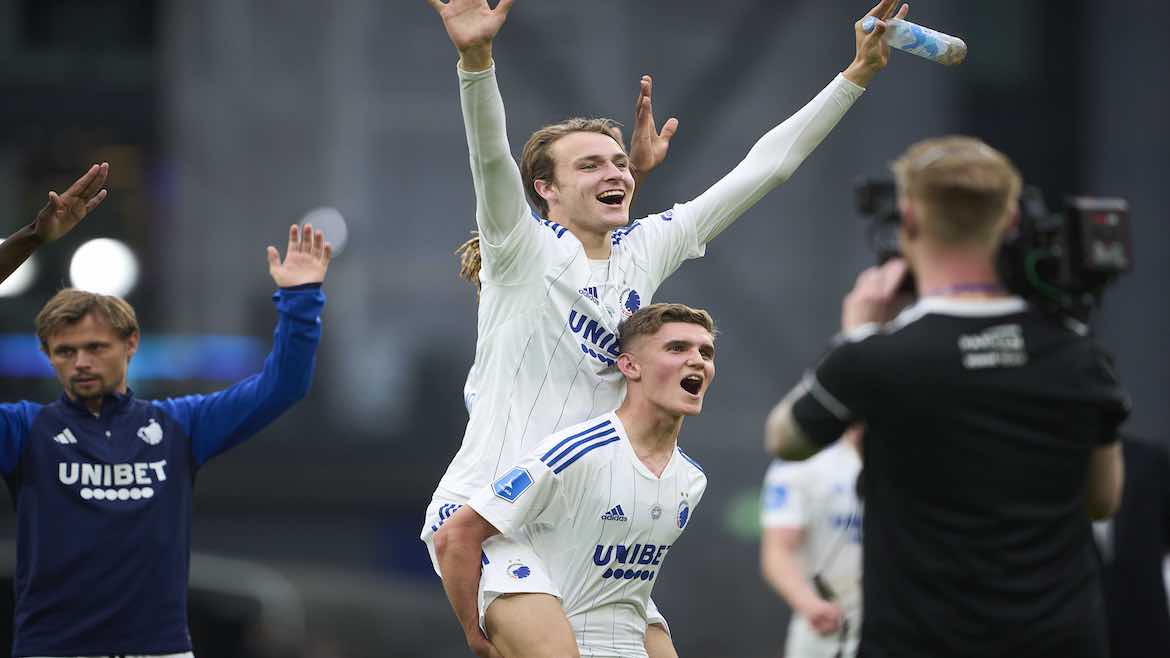 Development director Sune Smith-Nielsen is responsible for the FCK Talent Department and says he is proud of the development.
"The goal is not in itself to be a talent development club, but to be a club that develops skilled players so they can contribute to the execution of our strategy and the fulfilment of our goals," says Smith-Nielsen.
"In the last two seasons, we have seen players like Jelert, Clem, Daramy, Lund, Haraldsson, Roony and several others take the step to both Superliga and top European football. We are also proud to see players like Rasmus Højlund and Jonas Wind do great in other big leagues. It is enormously motivating that we have significantly increased the proportion of playing time for our youngsters, while we have also performed in terms of results."
 
In the first team squad from last season, Andreas Dithmer, Elias Jelert, Valdemar Lund, William Clem, Hákon Haraldsson, Marko Stamenic, Roony Bardghji, Mohamed Daramy, Andreas Cornelius and Victor Kristiansen (who was sold to Leicester in January) all represented the first team having come through the ranks of the FCK Talent Department.