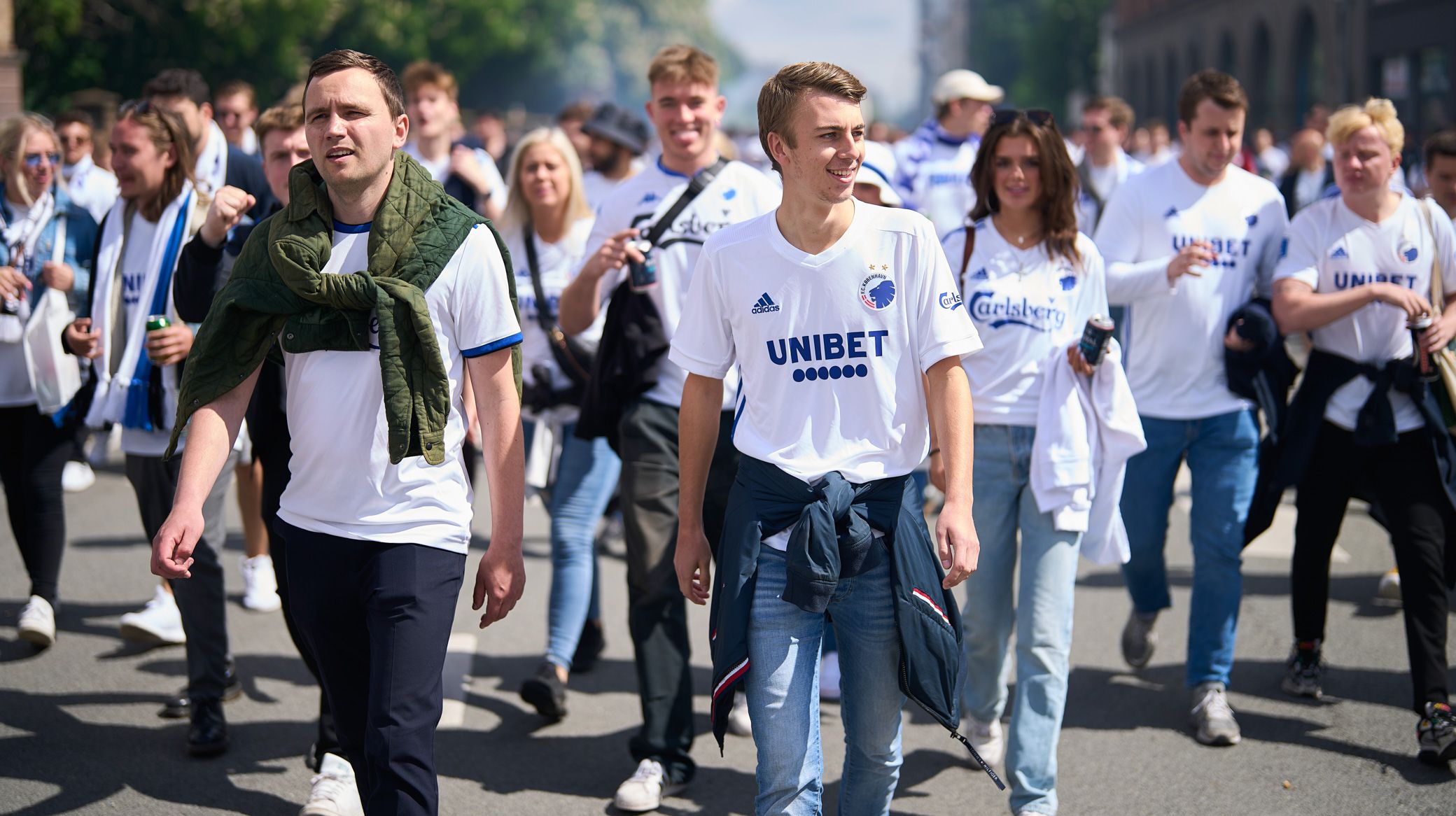 Lars Rønbøg, Frontzonesport
F.C. Copenhagen fan march from Kongens Nytorv this Sunday
11/07 2022 08:44
The 2022/23 Danish Superliga season kicks off this Sunday 17 July with F.C. Copenhagen taking on AC Horsens in Parken (4pm).
Supporters can still buy tickets for the game, and if you're planning to watch the Lions in action then you can also join in the FCK Fan March from the city centre earlier in the day.
The match is being organised by the official FCKFC fan club, with support of both Sektion 12 and the club. Fans of all ages can participate, which staff and players will also be on the route.
This is the first time since 2016 that the FCK players will participate in the fan march.
Respect the city and Copenhageners
The event is for everyone and must be held in a friendly manner with respect for the city and the other Copenhageners.
For the club, an important element of our identity is that the relationship between F.C. Copenhageners are close, regardless of whether you are a fan, player or employee.
We are currently enjoying a very positive evolution of our team, both in the stands and on the field. It therefore is natural for us to come together as one ahead of the new season, where the Lions defend the Superliga title.
Hoping for a great day
Lars Thor, chairman of FCKFC, says about the initiative: "We see a club march as a great opportunity to mark the start of the season with the club's many fans, as well as the players, coaches and staff.
"Therefore, we are also really happy for the support we're received for this initiative. We hope it will be a great day for all FCK fans and that it will help further strengthen the community between fans and club."
A new tradition
We are very much looking forward to filling the streets of Copenhagen with white jerseys for another atmospheric event, and we hope to see lots of families and children participate too.
If all goes to plan, the goal is for the fan march to become a new tradition that will welcome everyone – fans, players, staff and coaches – into a new season.
We look forward to seeing you for the new season!
F.C. Copenhagen Fan March
Date: Sunday 17 July
Time: Gathering begins at 12:00
Meeting place: Kongens Nytorv
Departure time: 1:45pm
Route: Bredgade / Dag Hammerskjolds Allé / Østerbrogade / Trianglen / Øster Allé / Parken
Arrival at Parken: 2:30pm