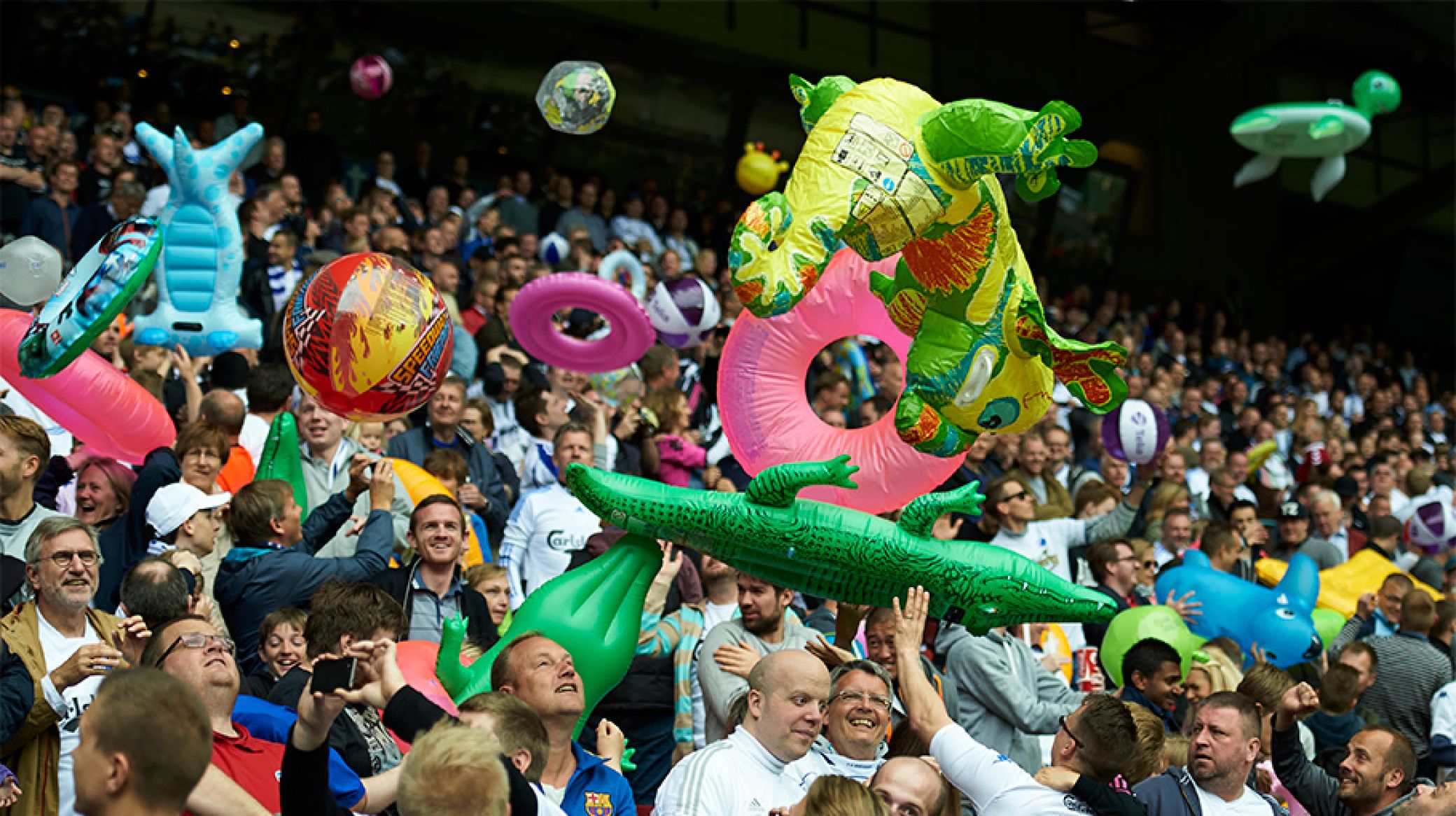 Lars Rønbøg, Getty Images
Fans bringing inflatables to FC Copenhagen vs Midtjylland
17/05 2018 11:22 - Updated: 17/05 2018 14:30
FC Copenhagen have been inundated with calls from fans asking if they should bring inflatables to Friday's game with FC Midtjylland.
The club's answer is that it is entirely up to the fans.
Inflatables are not introduced or controlled by FC Copenhagen.
It has been a longstanding tradition for supporters to bring inflatable objects to the last home game of the season.
Will you bring an inflatable?
While there is no doubt we have always appreciated this added festivity on the final day of the season, it is worth noting that for the first time since inflatables were introduced in 2004 that we have had a 'bad' campaign by FC Copenhagen's standards. That is even if we finish third in the table, having reached the Europa League last-32.
We can therefore only watch the debate on social media about whether or not to commemorate the season with inflatables. We have also noted that our supporters in Section 12 recommend that you do not bring inflatables this time.
 
We respect that because the swimming equipment is a fan-created tradition. We can easily join in on the argument that there should be no summer vacation, but instead more hard work. But we can promise that we will work hard all summer - inflatables or not.
 
When is the last FC Copenhagen home game?
FCK play Midtjylland on Friday (6pm) in Telia Parken. That is our last scheduled home game, with the final match of the season away at FC Nordsjælland.
However, only after that game will we know if we are in a Europa League playoff the following Friday in Telia Parken.
You can still buy FC Copenhagen tickets for the Midtjylland home game here…