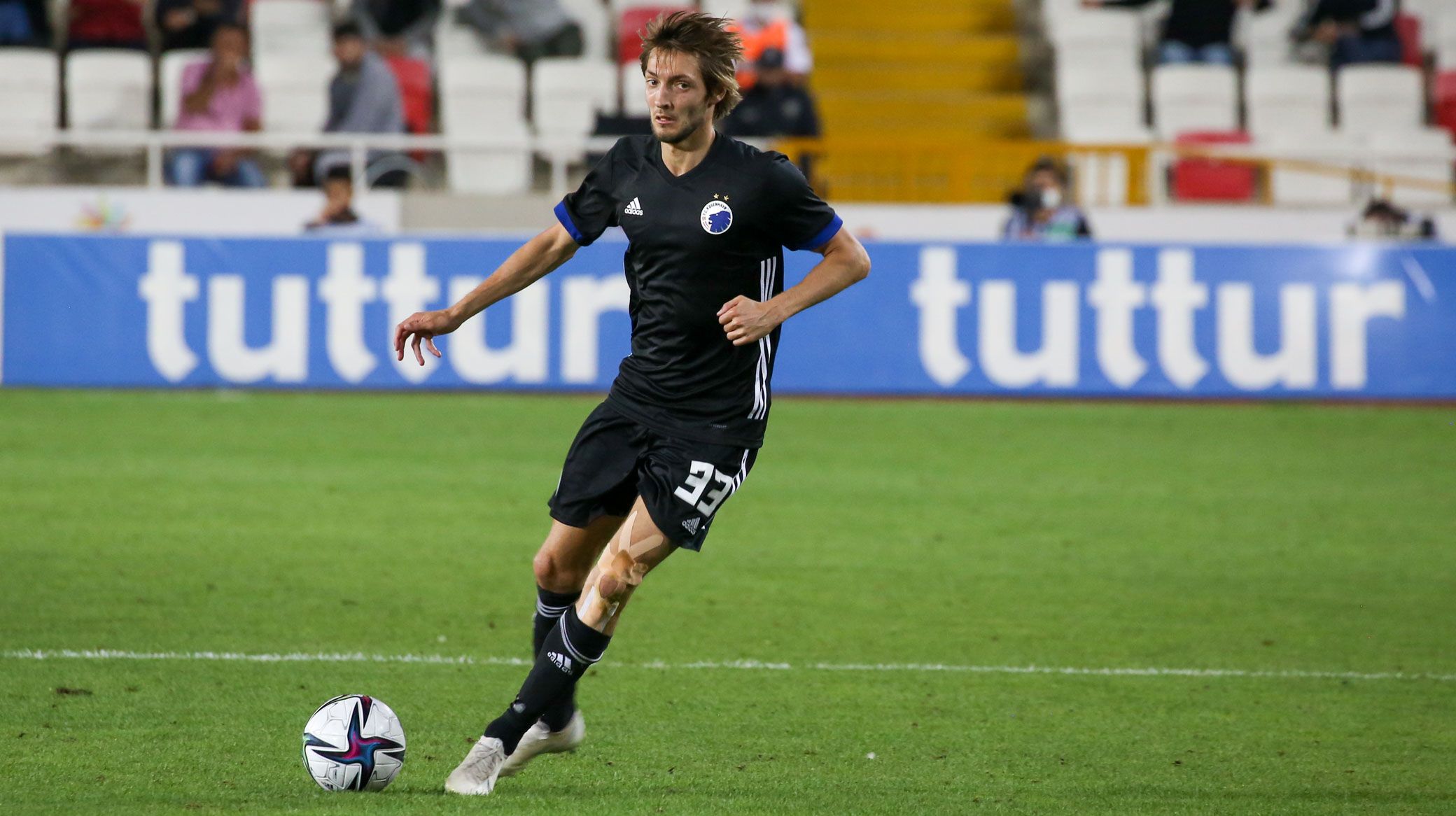 Christian Boier, FCK.DK
Falk: We got what we came for!
20/08 2021 11:04
F.C. Copenhagen midfielder Rasmus Falk is already looking forward to returning to Parken after the Lions' 2-1 UEFA Europa Conference League playoff victory over Sivasspor on Thursday.
Falk played a full 90 minutes out in Turkey as goals from Kevin Diks and Jens Stage earned FCK a first-leg advantage out in Turkey.
"We got what we came for!" said Falk after the victory. "It was a very intense match and there were many challenges and stoppages, so it was difficult to find a rhythm in the game.
"We only partially won the match on our terms, and towards the end we may have lacked some coolness and we came under too much pressure, but we resisted well. But we got the result we needed. We also had opportunities to score earlier than we did, but 2-1 is a great result to travel home with.
"If nothing else, we have at least created a really good starting point before the return match in a week, so we must be favourites in Parken. But we have to make sure that it doesn't become a game of duels and long balls up to their big striker."
Next up for F.C. Copenhagen is a home clash with SønderjyskE in Parken on Sunday.
The match kicks off at 4pm and you can still buy F.C. Copenhagen tickets for the game, as well as the return fixture against Sivasspor next Thursday.
>> Highlights: Sivasspor 1-2 FCK