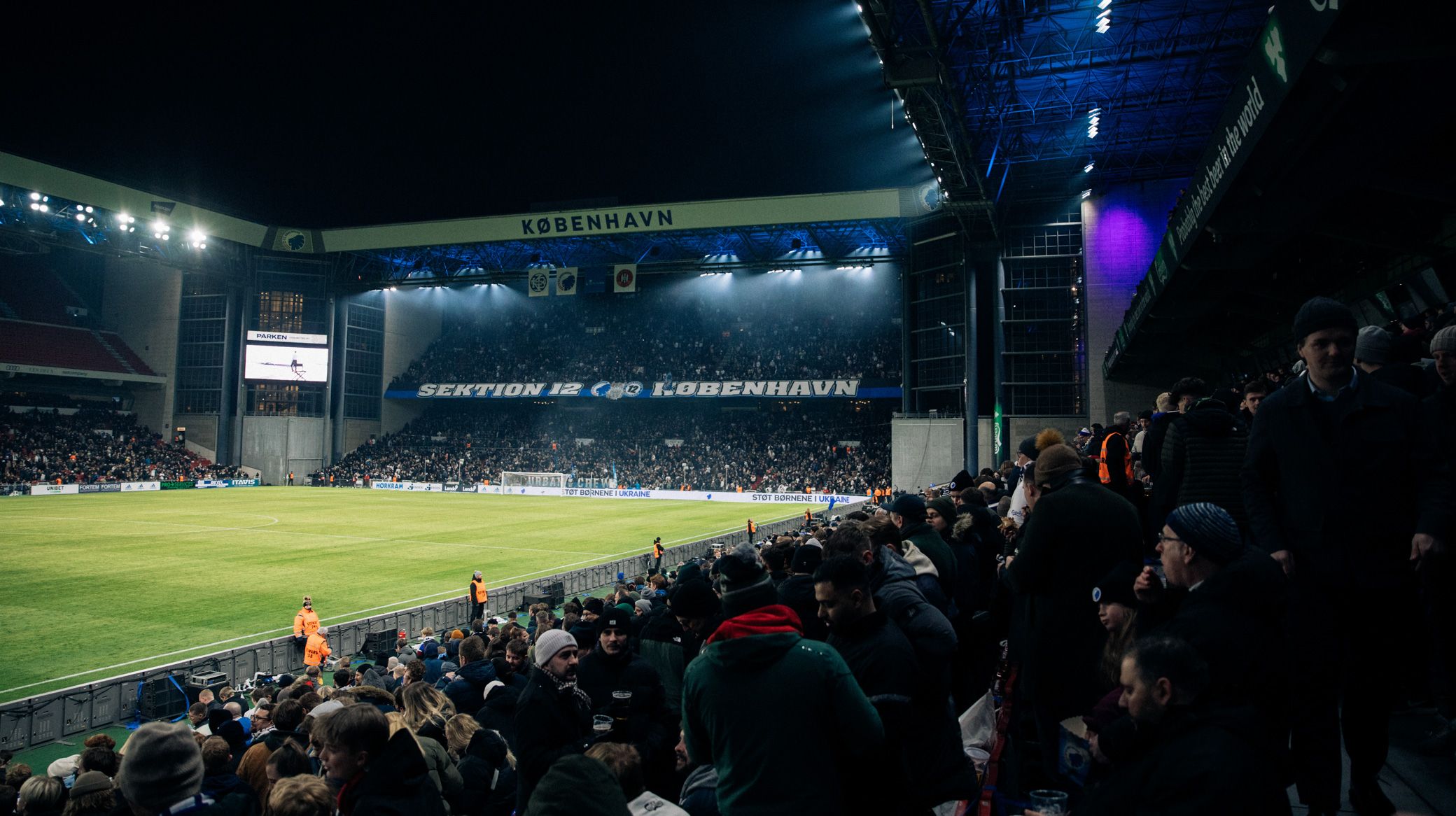 Samy Khabthani, FCK.DK
Falk: Packed Parken for PSV will be very special
16/03 2022 13:42
F.C. Copenhagen's Rasmus Falk says he is looking forward to playing in front of a "packed" Parken crowd on Thursday when the Lions welcome PSV to the Danish capital.
FCK drew 4-4 with PSV in Eindhoven last Thursday to set up a level second leg of this UEFA Europa Conference League last-16 clash.
More than 30,000 supporters have already secured their tickets for the game. And Falk is eagerly anticipating what should be a close encounter.
"First of all, it's going to be incredible to have a big European night in a packed Parken again," says Falk.
"It is something very special, and one of the reasons why F.C. Copenhagen is a fantastic club to play for, so we are all looking forward to and are ready for the game."
Team in good form
The Lions head into Thursday's clash after beating FC Midtjylland 1-0 on Sunday to extend the gap at the top of the Danish Superliga table to five points.
And Falk is delighted with the unbeaten start to the spring.
"We are in a really good flow right now, and a victory like that one gives a lot of energy and desire to play again immediately," says Falk.
"Of course some of us could feel our legs in the last quarter of an hour in Herning, but we worked hard for each other and the depth of the squad means we can swap around in some positions from match to match and during games too, without losing quality.
"At the same time, we're getting some incredible support right now both at home and on the road, which gives us even more energy."
Special nights in Parken
Injury means Thursday's encounter with PSV will be the first time Falk has been part of the FCK European squad for a home game since our playoff match against Sivaspor in August.
The playmaker missed the Conference League group stage but says he cannot wait to get back out there with the team, having starred in the centre of midfield out in Eindhoven last week.
"I missed being a part of those matches, and therefore it was great to experience the intensity of a European match against PSV, which was completely crazy.
"Now we have to do everything possible to take it a step further in Europe, and I think we have a good opportunity. Not least because it has to be settled in Parken, where we know we can create great results against big clubs.
"We know PSV's quality, but we have also shown that we can hurt them, so everything is open, I think."
- - - -
You can still secure your place for the big European night Parken on Thursday at 6:45pm. See how to buy F.C. Copenhagen tickets here, or head straight to our F.C. Copenhagen tickets website and create an account today.
FCK's top 10 European appearance makers
William Kvist 90
Pierre Bengtsson 76
Mathias Zanka 63
Rasmus Falk 58
Hjalte Nørregaard 56
Dame N'Doye 55
Peter Ankersen 51
Thomas Delaney 50
César Santin 47
Mikael Antonsson 46