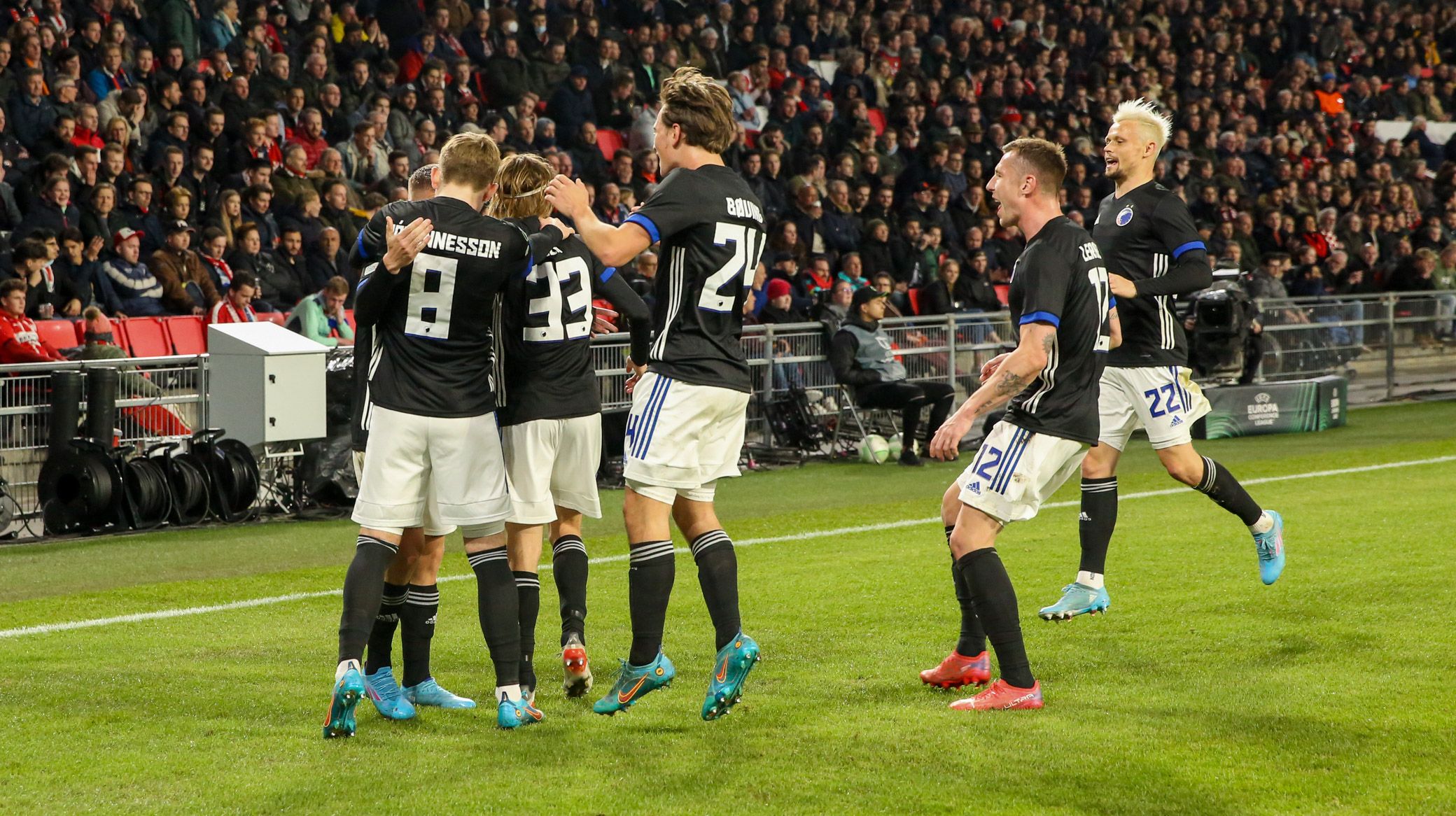 Kristoffer Skadhauge, FCK.DK
Falk 'did an amazing job' – Thorup
11/03 2022 08:08
F.C. Copenhagen head coach Jess Thorup praised midfielder Rasmus Falk for his performance in Thursday's 4-4 draw at PSV in the UEFA Europa Conference League.
The first leg of this last-16 tie saw Falk positioned in the centre of midfield, covering the back four with Lukas Lerager and Jens Stage either side of him.
Falk was there to set up Pep Biel for the Lions' second goal of the night and was an ever-present in the midfield.
And Thorup was delighted with the playmaker, who was fielded in a slightly different position than usual.
"I think all three of them in the centre of the pitch did an amazing job: Lukas, Rasmus and Stage," said Thorup.
"It was a great game from Falk, and one thing he did was contribute with his running and also find the spaces around and in front of the back four.
"A lot of his influence was what he did on the ball – I think he did an amazing job and he is the guy we can always search for.
"He has that eye for space and for me he played a great game."