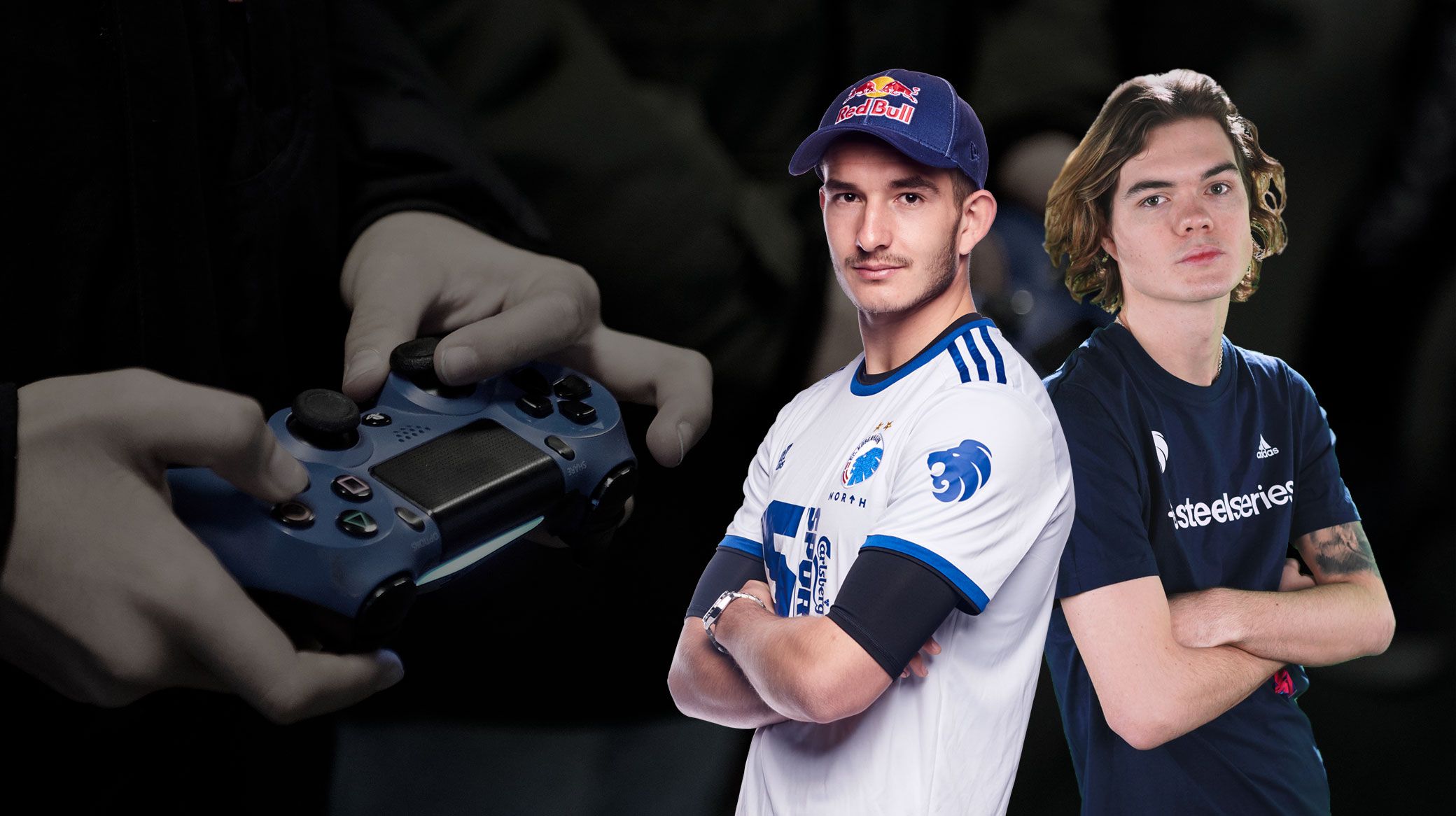 FCK.DK
eSuperliga finals in KB Hall - Buy tickets and watch Agge
02/04 2019 10:18
FC Copenhagen will have a representative at the eSuperliga finals in the KB Hall on Wednesday, April 17.
All of Denmark's strongest FIFA players, who are part of the world elite, will compete for the championship and a 180,000 DKK first prize.
We lead the eSuperliga
There are still five games remaining in the regular eSuperliga season, which will take place on April 2-3 and April 9-10.
After this, the eight best players go to the eSuperliga Season 2 Finals in the KB Hall.
Our team leads the league with 27 points after nine matches and a single defeat, which is the same as FC Helsingør, while Brøndby IF is third.
FCK player and former double world champion August 'Agge' Rosenmeier is preparing for the finals.
"Since I came to North, I've been to a number of tournaments abroad, but last season's final in the Forum was undoubtedly one of the best live experiences I've had in my career," Agge said.
"The KB Hall is a brilliant venue, which I have many fond memories of when I played in KB myself. I hope the atmosphere will be at least as good as last season."
You can watch all the matches on DPlay - tonight we play at 21:45 against SønderjyskE.
>> Read more about the eSuperliga
The Grand Final concept
The top four teams in the group stage play positions five to eight in the quarter-finals, before the semi-finals and final.
On the final day of April 17, the KB Hall will open its the doors at 12:30 and the event ends at 22:00.
eSuperliga tickets cost between 150 DKK and 300 DKK + fee and can be purchased at Billetlugen.dk.