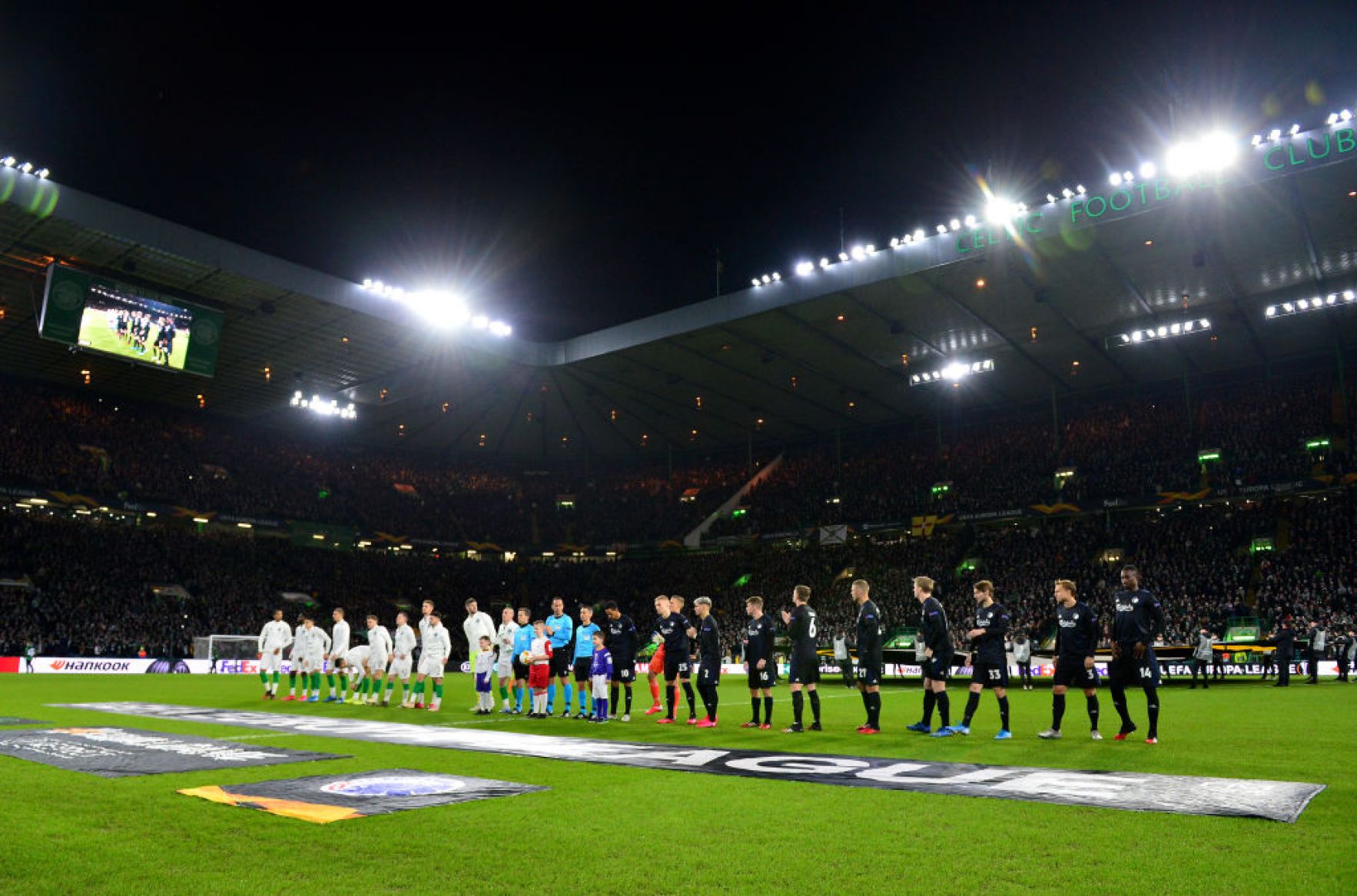 Getty Images
Episode around Pep Biel's goal at Celtic Park
28/02 2020 12:16
After F.C. Copenhagen's second goal in Celtic Park on Thursday night there was confusion in front of the FCK away section after an official grabbed goalscorer Pep Biel during the celebration.
One of our stewards tried to prevent a clash and was led away and talked to by Scottish Police.
Michael Santos also talked with the police, who subsequently have charged them both.
They travelled home with the team, and we are now waiting to see if the Scottish Police will pursue the case, and of course, we will cooperate if they want more information from the club.
Those involved are not going to comment on the episode.