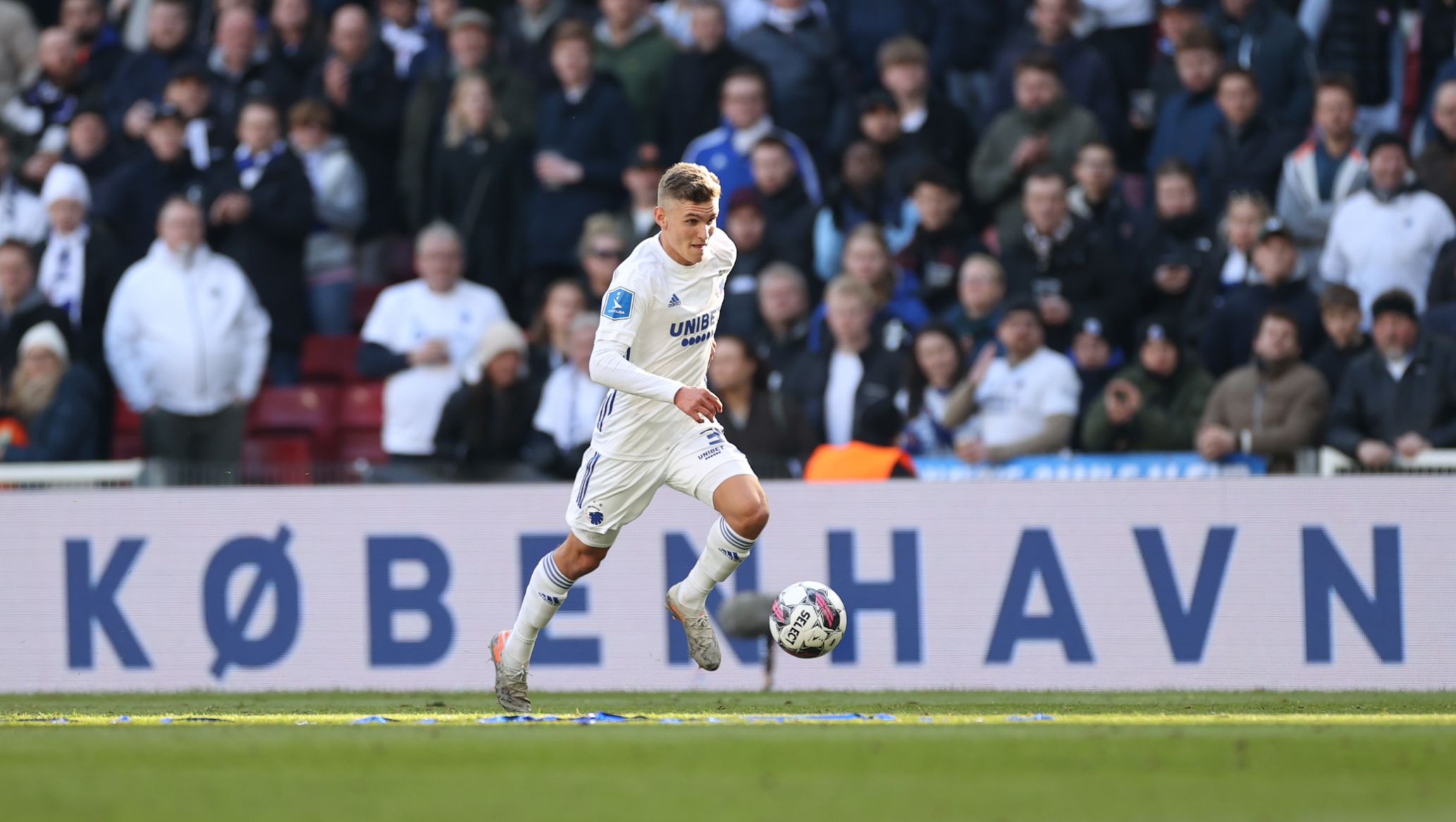 Anders Kjærbye, Getty Images
Elias Jelert extends FCK contract
24/05 2022 13:00
F.C. Copenhagen have extended Elias Jelert's contract until the summer of 2026, while he will also be a permanent part of the first-team squad from next season.
Jelert, 18, moves up from the FCK Talent Department and has already played 15 games for the Lions. He started the last three games of the 2021/22 Superliga season to help FCK win the title.
PC: A very modern full-back
"Elias is another example of the quality work that is being done in the Talent Department," says Peter Christiansen.
"He is a very modern full-back with great offensive qualities, but is also defensively really strong.
"He contributes with great courage, speed and lots of optimism in his game, and with the experience he has gained this season, I expect him to compete for starting places when we get going again after the summer break."
 
Jelert: A goal for me all along
Jelert joined the club as an 11-year-old from Virum-Sorgenfri Boldklub, and has played six times for Denmark U19s.
 
Now he is looking forward to taking the next step into FCK's first-team squad.
"I am really happy with this agreement, which has been a goal for me all along," says Jelert.
"We've made a good plan together, the club and I, and it's great that we've managed to get here. I'm having a really good time here, and it's great that the club is showing that they really believe in me.
Proud and happy
"It's special that I've been here for so many years and I'm very proud and happy.
"I have to develop and build on my game. I've gotten used to how fast it is at this level. I'm actually fine with playing left-back (as well as right-back). It offers some other options and angles, so I like to do that."