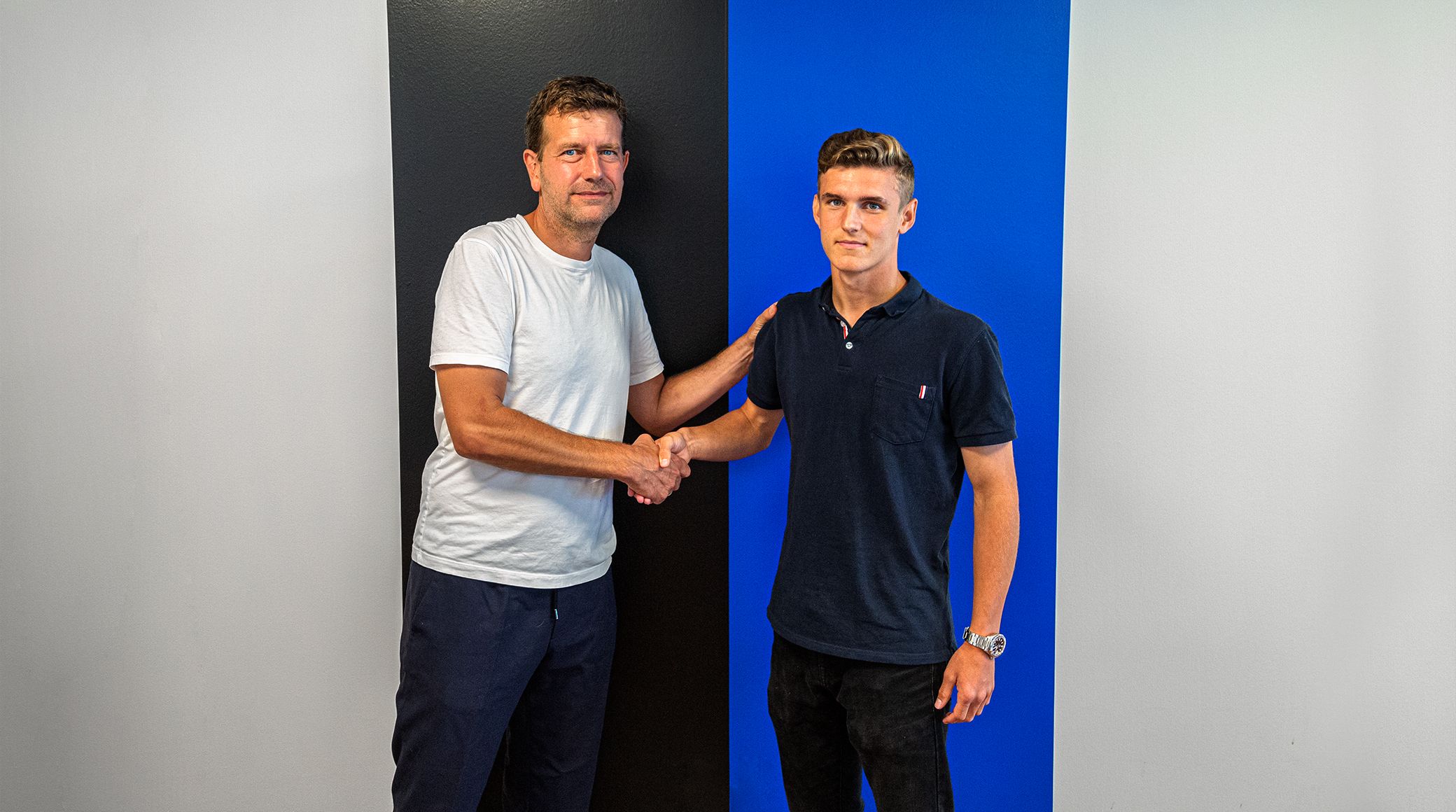 FCK.DK
Elias Jelert extends FCK contract
11/08 2021 12:30
F.C. Copenhagen's 18-year-old defender Elias Jelert has extended his contract with the club until the summer of 2024.
"Elias is another great talent in our 2003 year, who has recently shown us that he has a future at F.C. Copenhagen. He is a modern right-back with incredibly good technique, high speed and great running capacity," says development director Sune Smith-Nielsen.
Jelert joined FCK Talent as an 11-year-old from Virum-Sorgenfri Boldklub back in 2014 and has now signed his first senior contract of his career.
"For the time being, he will play and continue training with the U19 team, but with the right development and the right performance, we have an expectation that he will also take the last step and become part of the first-team squad," Sune added.
Playing time at FCK training camp
Jelert played in several Reserve League matches in the spring and this summer was at FCK's training camp in Austria, where earned playing time in the victory over CSKA Moscow.
"It is, of course, a dream I have had since I was very young," said Jelert. "Getting a contract now is a pat on the back for me that means even more hard work in the future. I have learned the principles of FCK, and that of course makes it easier to take the step from youth to senior, which everyone must follow.
"Signing a senior contract is really big and now it's about fighting every day to get into the first team and get the chance to play matches for the club one day as well."