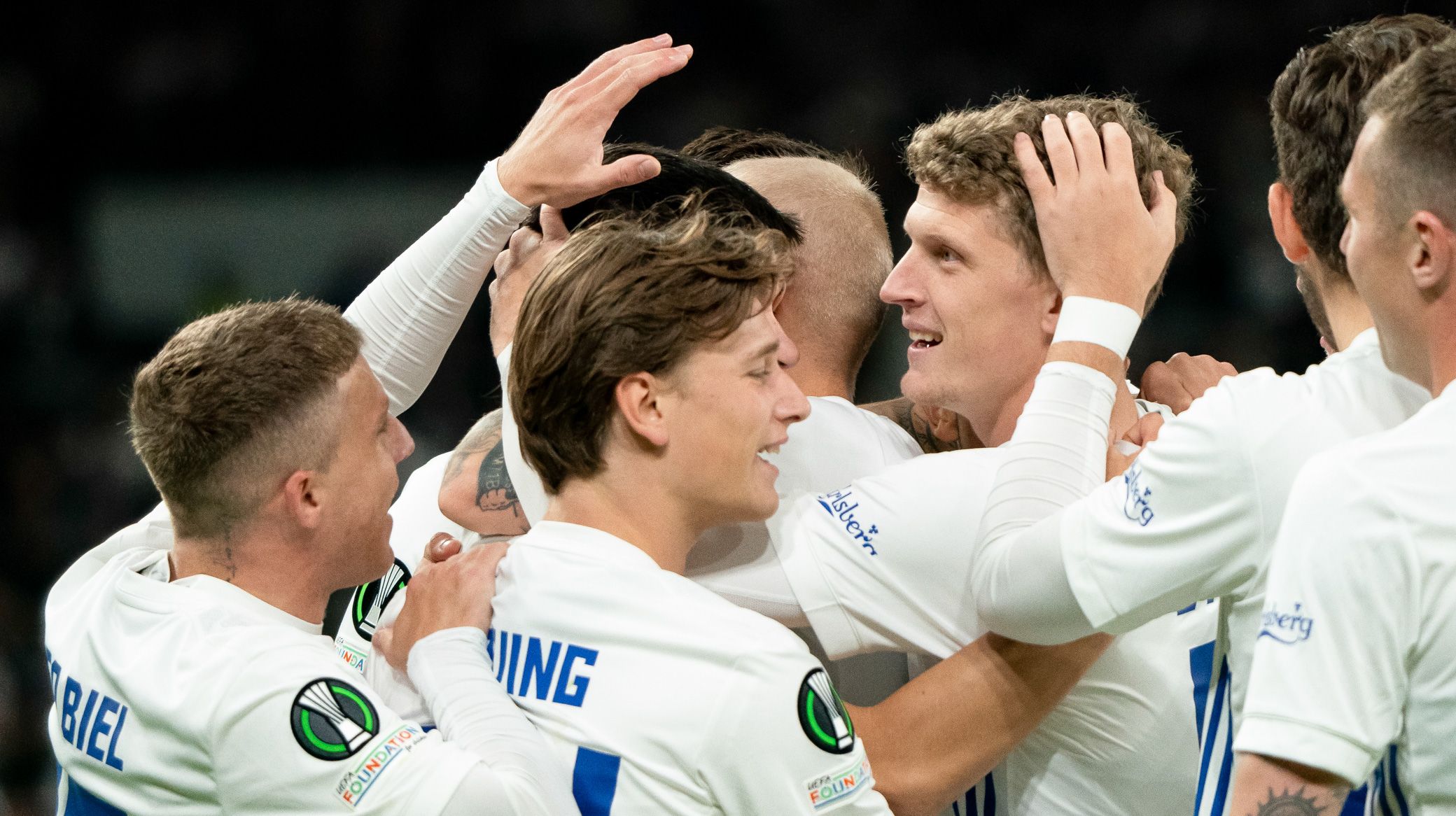 Lars Rønbøg, Getty Images
Diks: Great to score again for FCK
01/10 2021 10:55
Kevin Diks scored his seventh goal for F.C. Copenhagen in 19 appearances during the Lions' 3-1 UEFA Europa Conference League win over Lincoln Red Imps on Thursday – and the full-back admits he is delighted with his current form in the box.
Diks put FCK ahead early with a header at the far post in Parken and spoke to FCK.dk after the game.
"We won, even though we may not have played our best matche, but the most important thing was that we got a victory today - and that we now have six points after two Europa games," he said.
"After our quick goal we made some wrong decisions, we lost concentration a bit - and we should probably have done much better.
"As for my start at F.C. Copenhagen, I was on the bench to begin with but I worked hard to get in shape and have had a fantastic start.
"However, I'm still working on the things that are not so good. It's been a nice start for me considering my goals and assists. Yes, last week was not so good, but now we have won two games in a row - and we just have to keep working together as a team."
Fellow defender Nicolai Boilesen also addressed Thursday's performance and expressed his delight at securing the three points in front of a home crowd, to help put to bed the defeats to FC Midtjylland and Nykøbing earlier in September.
"We've talked a lot about the previous week's results. It was not good enough, we did not play up to our level against FC Midtjylland and the match on Wednesday was a scandal," he said.
"But I also think that in the last two games we have shown mental robustness, willpower and character.
"Today was maybe not so polished, but it was good enough and now we have maximum points after two Europa games. When you score after four minutes, everyone probably expects a big victory, but not everything runs like clockwork every time, and we had to be patient.
"But we are satisfied that after the matches last week we have recovered well with an away win over FC Nordsjælland and then a deserved victory today.
"There is a huge difference between finishing first in Group F and not. It affects who you face later on, so we're pushing hard to top the group. We have got off to a good start."
Jens Stage, scorer of FCK's third goal which came after the break, added: "We didn't underestimate them. We came out well, we controlled the match and also went ahead early. It was as though we couldn't quite come to terms with the fact that we had the ball so much - but we also knew that the good periods of play would probably come."
Next up for FCK is a clash with Viborg FF in Parken on Sunday at 7pm, before the October international break begins.
You can buy F.C. Copenhagen tickets for the Viborg game here, and read more about how to buy F.C. Copenhagen tickets for all matches this season.
>> Highlights: FCK 3-1 Lincoln Red Imps