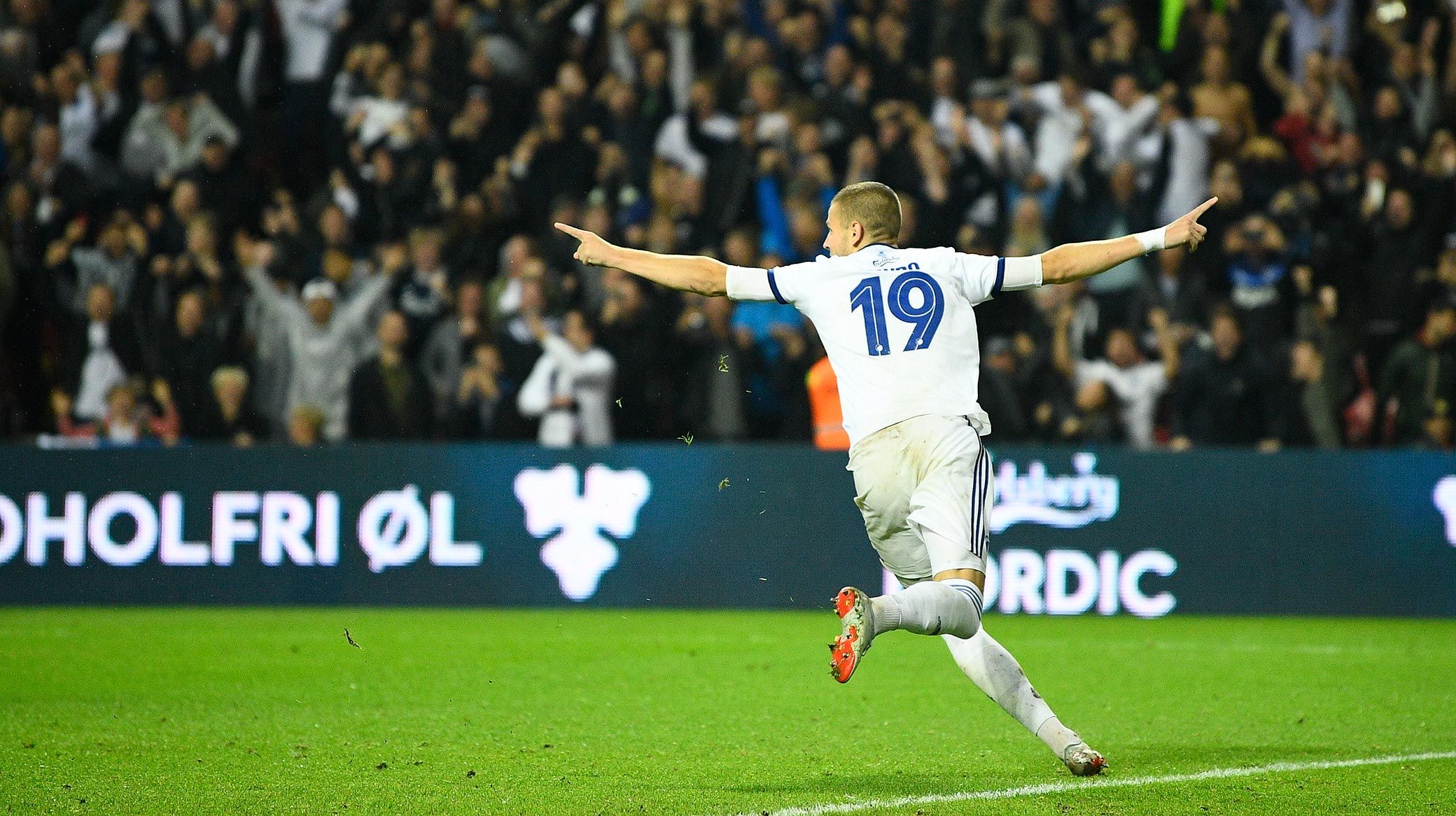 Jan Christensen, Getty Images
Denis Vavro sold to SS Lazio
04/07 2019 22:40
FC Copenhagen have sold Slovakian defender Denis Vavro to the Italian Serie A club SS Lazio. Vavro moves with immediate effect.
Vavro joined FCK in the summer of 2017 and has since played 85 matches in the white shirt, while also becoming full Slovakia international player in the same period.
"Denis is in many ways a perfect example of how we would like to develop players at FCK and pass them on to the biggest leagues and clubs," says FCK manger Ståle Solbakken.
"Denis came here as a very talented but also unfinished player, and he has taken great developmental steps especially in the last year, having learned a lot the first year with us.
"We have now received an attractive financial offer from SS Lazio and it was also a great opportunity for Denis. This, combined with having been able to sign a replacement, means we have chosen to accept the offer.
"We would not have done this if we did not feel that we retained the strength of the team, which we believe we have addressed with the new player.
"Denis has been a great asset to us, and we have enjoyed his energy and strong mentality, which has also been important to the team. We are proud that we can send a very good player further and we all wish Denis all the best in the future in Italy."
Vavro himself is looking forward to a new adventure.
"I really enjoyed by time at FCK and I owe the club for this opportunity. I am very grateful for everything I have learned from coaches and fellow players who have helped me develop as a player and as a human being," he said.
"It is the training as a professional football player on and off the pitch that has brought me this great opportunity.
"We have had many good experiences together as a team. I will always remember our evening at home in Copenhagen against Atlanta, and I will always feel like part of the club and the team. I would also like to thank the many FCK fans who have supported me both in good and bad times when I and the team needed it most.
"I'm going to miss them, but I also want to be the FCK fan myself forever, and I'm looking forward to visiting Copenhagen again in the future."
Everyone at FCK wishes Denis the best of luck in the future!