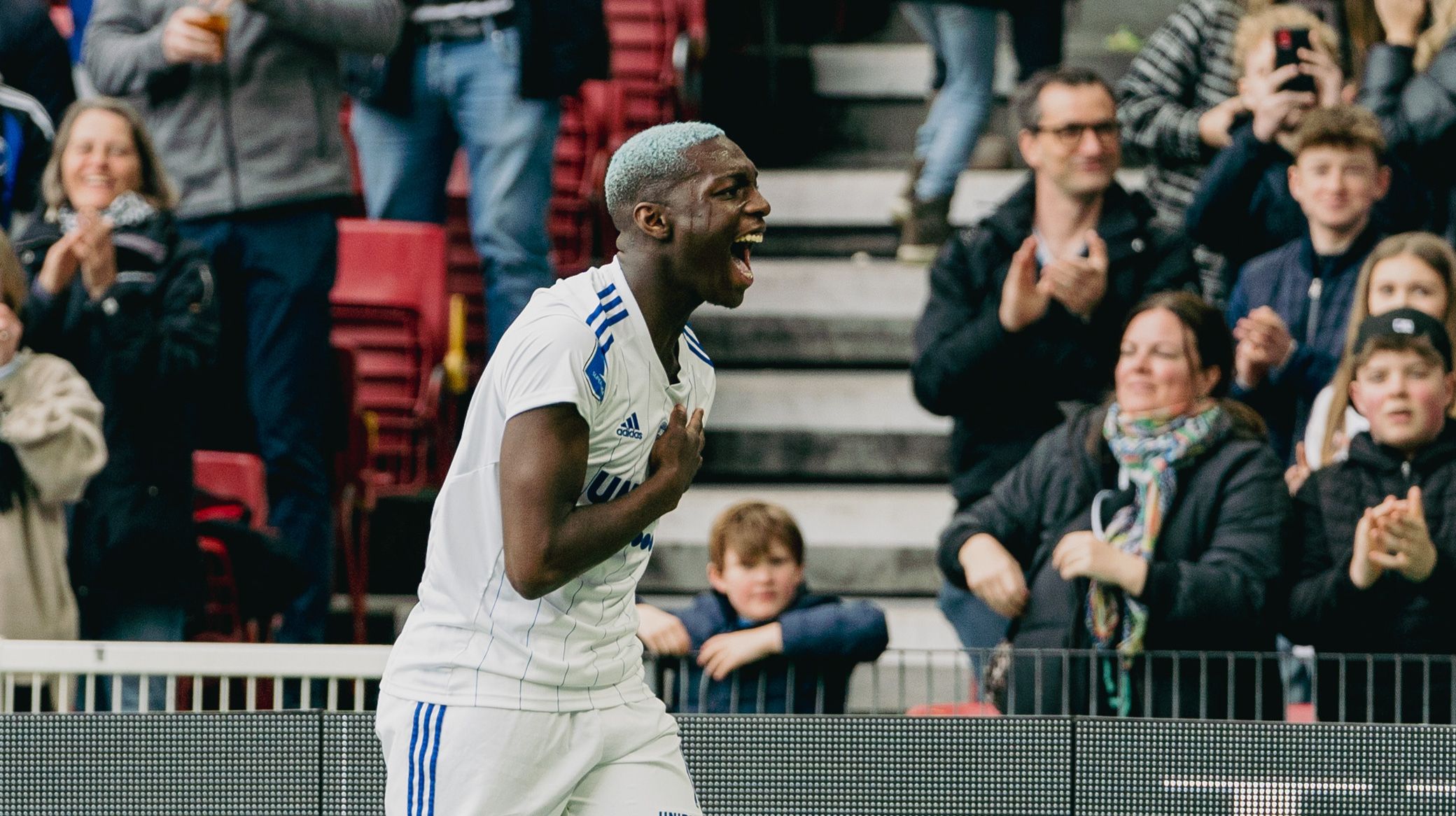 Gaston Szerman, FCK.DK
Daramy sets sights on Cup victory
04/05 2023 10:56
F.C. Copenhagen forward Mohamed Daramy says the Lions will need the full support of Parken Stadium tonight when they face FC Nordsjælland in the second leg of their Danish Cup semi-final.
FC trail 3-2 from the first leg but Daramy reckons home advantage will play a part in this evening's 7:30pm kick off in Parken.
"We played a really good game in Farum and we dominated for most of the time. Unfortunately, we made a few mistakes at the end that cost us the win, but I still had a feeling after the game that we can get through this," says Daramy.
"Now we are at home in Parken, where together with the fans we have to put them under pressure. I think we have a really good opportunity to progress, which is a big goal for us.
Daramy scored one of the FCK goals in the reverse tie last week and is confident the team can get the job done this time.
"We changed the team a bit up there and I think those who came in did really well," he adds. "So regardless of who we send on the field on Thursday, it will be a strong and motivated FCK team that will make it difficult for FC Nordsjælland."
FCK vs FCN tickets
Sektion 12 is sold out for the match, while there are only a few seats left in the Lower C. Fans and newcomers to Copenhagen can still buy tickets for the game, with plenty of availability in the A Stand.
"I always look forward to playing in Parken," adds Daramy. "The support we get is absolutely fantastic. We all really appreciate that, so I hope we get a lot of FCK fans in for the match."
If you have never visited an F.C. Copenhagen game before and would like to experience the best atmosphere in Scandinavia then check out our How to Buy F.C. Copenhagen Tickets guide.