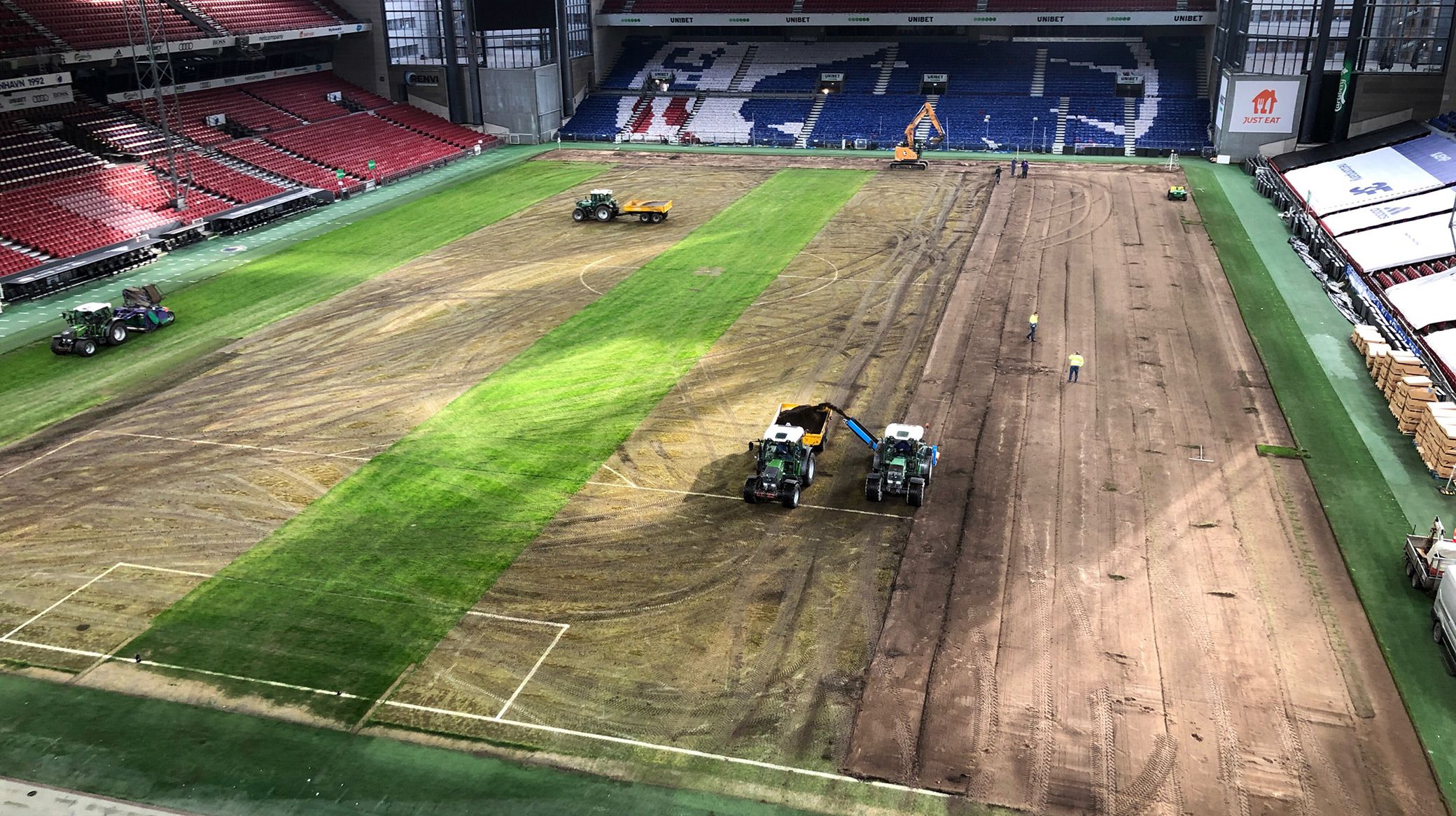 FCK.DK
Covid-19 test centre moves outside Parken
01/02 2021 12:43
The coronavirus test centre set up in Parken Stadium moved out in early February as F.C. Copenhagen began preparations for the second half of the 3F Superliga season.
However, FCK are still offering Covid-19 test support, with Copenhagen Medical now setting up an area between Parken's A stand and the neighbouring Østerbro Stadium.
Copenhagen Medical had taken over the stadium on 21 December to provide quick Covid-19 tests for residents in the capital. The on-pitch test centre, which during the height of winter benefitted from the roof over Parken Stadium, ran for over a month and helped contribute to the city's efforts to stem the spread of virus.
The football club needed the pitch back in order to lay the grass ahead of the 3F Superliga return on Monday 15 February against SønderjyskE.
The redistributed testing facilities are now set up on Østerbro Stadium's athletics training ground, which means tests can be done in an open-air environment.
Anyone can come for a free, speedy test without a prior appointment every day between 8am and 8pm.