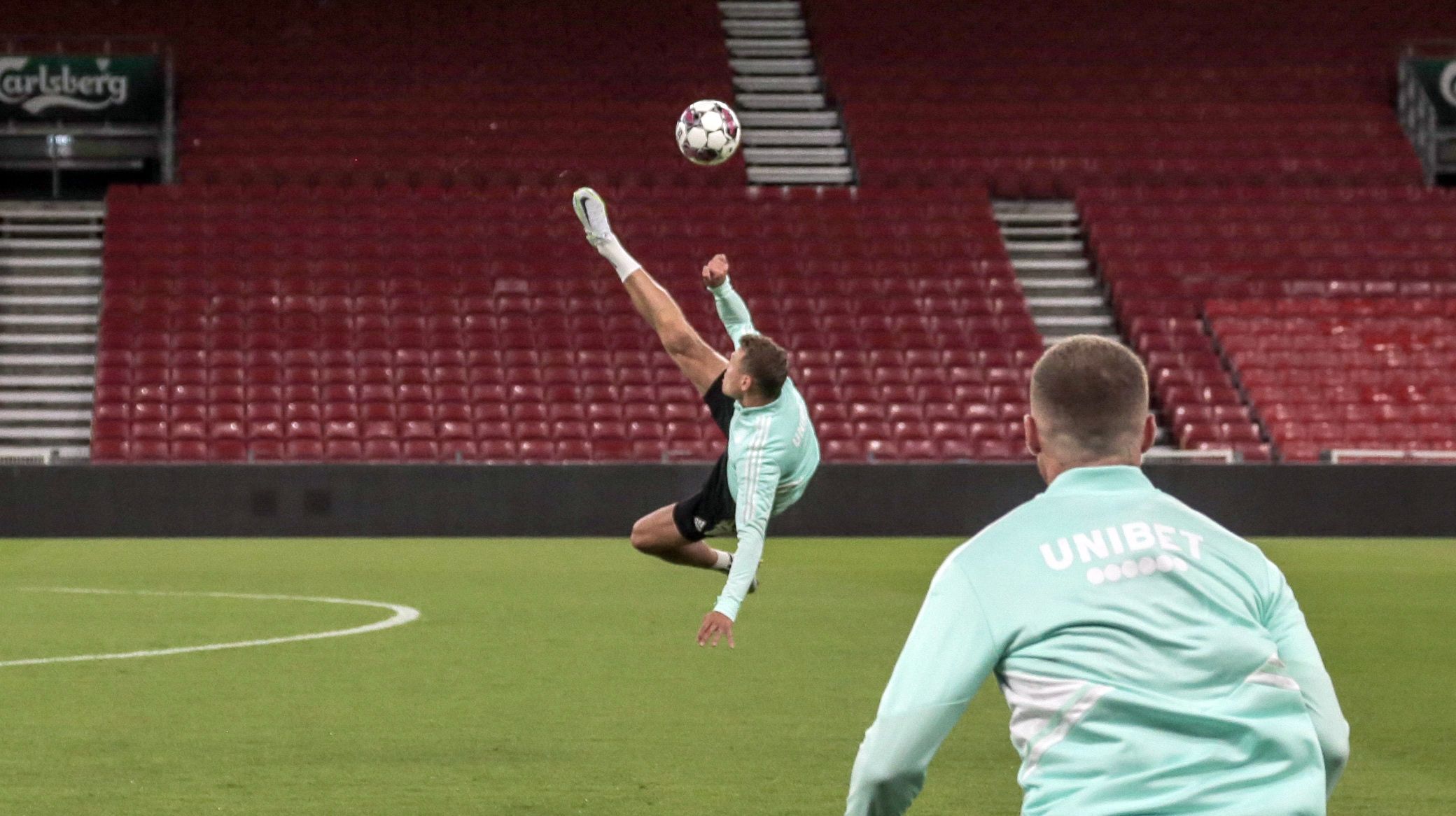 Torkil Fosdal, FCK.DK
Claesson focusing on three points vs Horsens
16/07 2022 21:26
Viktor Claesson says the objective for Sunday's season opener against AC Horsens is to secure three points and get F.C. Copenhagen's Danish Superliga title defence off to the best start possible.
The Lions players trained on the Parken pitch on Saturday in preparation for the first game of the 2022/23 campaign. Claesson even dished up a delicious "bicicleta" – the Swedish term of an overhead kick – but joked he probably won't be delivering any more on Sunday.
Claesson scored on his FCK debut back in April but says his personal objective on Sunday isn't particularly to find the net.
"Obviously you always want to score more goals, but as long as we win, it doesn't matter," he said. "We didn't score as many goals in the spring as we would have liked, but we won enough matches to secure the championship.
"And I think we have built on that in pre-season, and our attack has worked well during the friendlies."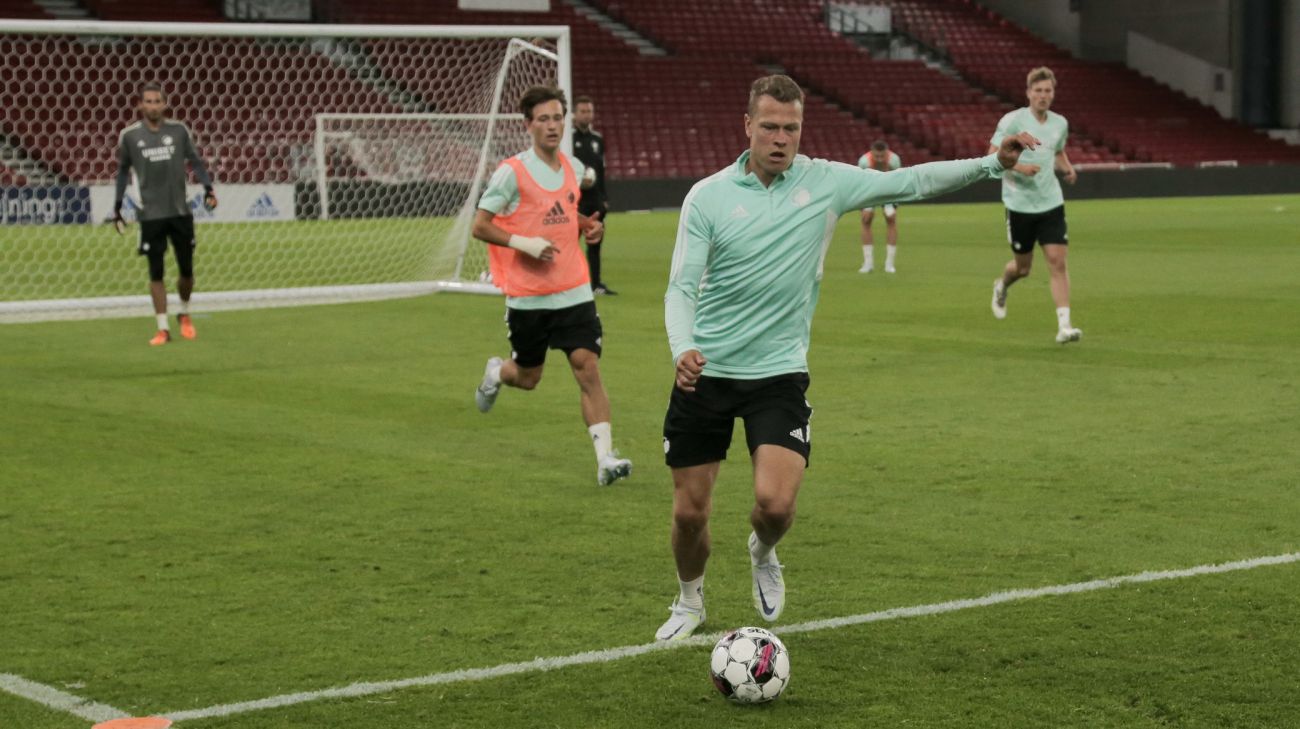 Claesson earned some playing time in the Netherlands during the Lions' pre-season training camp. Discussing his minutes, he said: "Against Feyenoord I was good in many combinations, but against Club Brugge I was a little tired in the legs after the hard training sessions we'd been through, so not everything went quite as I wanted.
"But since we've been back we've had a good week on the training ground and now I'm all ready for tomorrow, and am looking forward to getting started. "
Claesson and the FCK players will join the F.C. Copenhagen fan march from the city centre to the stadium on Sunday.
"It will be a new experience to try for all of us, so I'm excited to see how it goes," he added. "It's great that we can be so close to the fans this way."