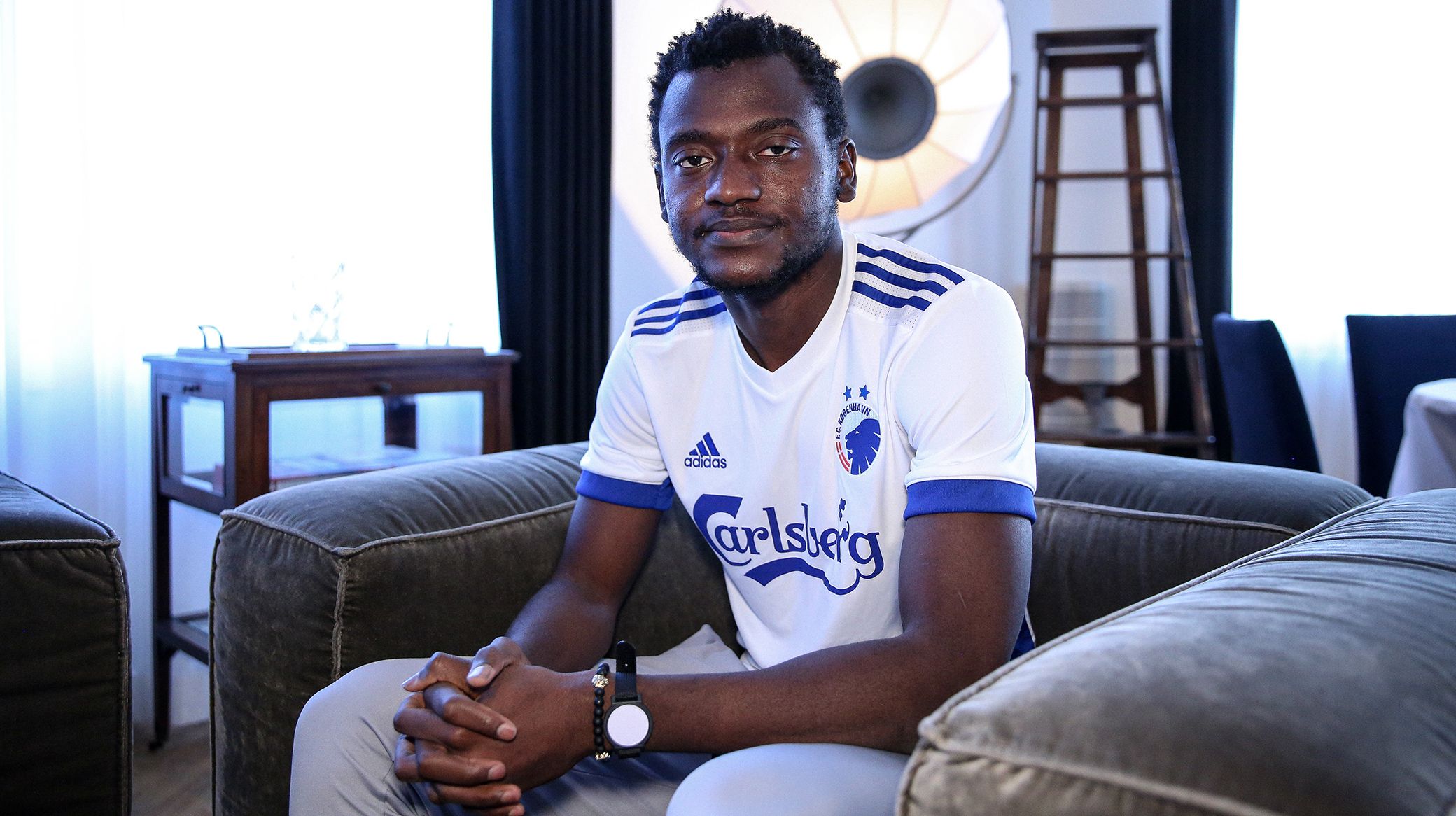 FCK.DK
Bundu joins F.C. Copenhagen on loan
26/01 2021 14:00
F.C. Copenhagen have agreed a loan deal with RSC Anderlecht for Mustapha Bundu that will run until the summer of 2021, after which the club has the option to make the transfer permanent.
Bundu, 23, made his name in Danish football during his stint at AGF, where he scored 21 goals in 109 matches and earned 25 assists.
 
The forward from Sierra Leone moved to RSC Anderlecht in the summer of 2020, where he has played nine games.
"Bundu has great individual qualities and also has, in our eyes, international potential," says William Kvist.
"We tried to bring him to FCK in the summer of 2020, but that was not possible as Anderlecht instead landed a deal.
"He has not been able to unleash his potential at Anderlecht, and this has given us the chance again, where Jess Thorup's strong network in Belgium and the relationship with Peter Verbeke from Anderlecht has also been a decisive factor.
"We know him intimately from the 3F Superliga and know that under the right circumstances he can become a great player for us."
 
On the option to sign Bundu on a permanent transfer in the summer, Kvist added:
"It gives us half a year to get the best out of each other, and if it goes as we believe and hope, then it is obvious that we will make use of the opportunity to trigger the clause this summer.
"We know that it may take some time for Bundu to settle completely into the team and the club, so it's perfect that we now have the opportunity to really get things going before we possibly sign him permanently."
Head coach Thorup is looking forward to adding to his offensive arsenal.
"We have really good strikers in the squad, but we have been looking for someone who could supplement with speed and power in his game. Bundu has these two qualities, so we see him as a good complement to the options we already have," Thorup said.
"Bundu is an aggressive and competitive type of forward, who is strong in a one-on-one situation, has a good presence in the box and is can finish with speed. We are very much looking forward to getting him out on the field."
Bundu, who has five international caps for Sierra Leone, is looking forward to returning to Danish football and becoming part of F.C. Copenhagen.
"I am really happy and proud that FCK have wanted me," said Bundu.
"It is a big club, not just in Denmark, but also internationally. I look forward to playing in Parken and doing what I can so that the club reaches its great ambitions.
"It's no secret that it has not gone as I had hoped at Anderlecht, but I would rather use my energy and my focus on looking forward to getting started at FCK than get upset about it.
"I know many of my new teammates and of course I know Jens Stage and Rubén Sellés, just as I know the league well. I know that there are high expectations for FCK, and I also hope that I can meet them and then we will see if I stay here longer than this summer."

Mustapha Bundu
Born: 28 February 1997
Former clubs before RSC Anderlecht: AGF and Hereford FC