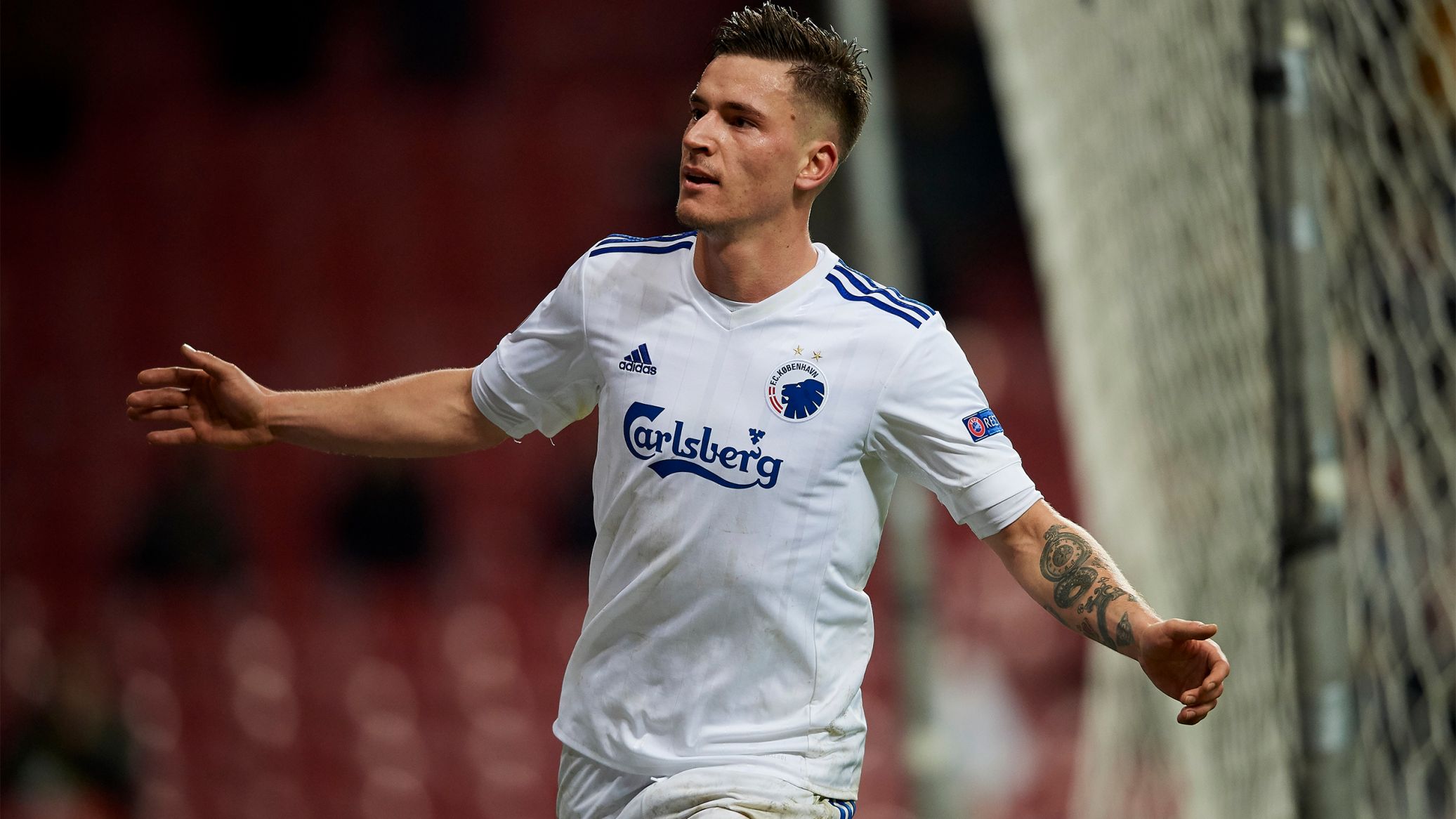 Lars Rønbøg, Getty Images
Benjamin Verbic sold to Dynamo Kiev
23/12 2017 16:43
F.C. Copenhagen and Dynamo Kiev have come to an agreement which sends Benjamin Verbic to the Ukrainian top team as of 1 January 2018.
"We have received a financially very attractive offer from Dynamo Kiev and therefore, it makes sense for us to let Benjamin go already now. We have made a plan together with Benjamin where it was agreed that, when the time was right, we would help him take the next step in his career. The timing is very important for both the club and the player. We have been extremely happy to have Verbic as part of the club and wish him all the best in his future endeavors," says director Anders Hørsholt.
Verbic joined Copenhagen in the summer of 2015 from Celje in Slovenia and has played 99 games in the white jersey and scored 22 goals. He has won the Danish Championship as well as the Cup twice. 
"Benjamin has played very well in the fall season which has aroused a lot of interest. We have been very pleased with his development since he joined the club and are proud to have been able to develop him into the player he has become. We wish Benjamin all the best for the future and look forward to following him in the years to come," says manager Ståle Solbakken.
Benjamin Verbic is sad about leaving F.C. Copenhagen:
"I have had an amazing time in the club where we have been extremely successful and achieved so many great things. It is always difficult to leave something behind which has made you happy, especially when you know the team is going through a difficult period at the moment. But I know Copenhagen will rise again and come back stronger and better. I owe my team members and every other person in the club a big thank you. I am and always will be an F.C. Copenhagen-fan, no matter where I play. I look forward to taking on a new challenge but I will definitely miss the club and the city," Benjamin Verbic says. 
Everyone in F.C. Copenhagen would like to thank Benjamin for his efforts and wish him all the best for the future.