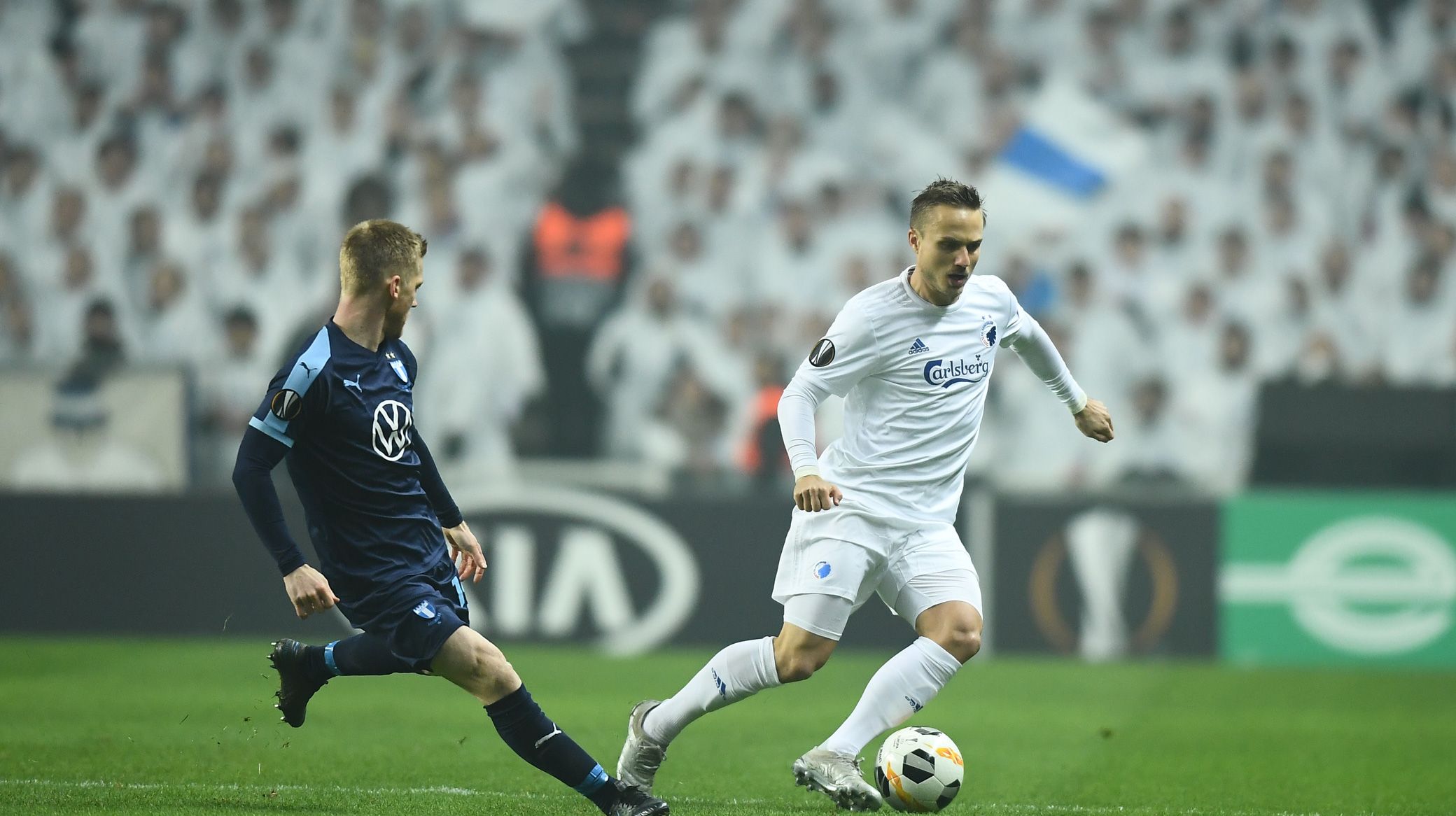 Lars Rønbøg, Getty Images
Bengtsson: Horsens a huge opportunity
07/03 2020 15:49
Pierre Bengtsson missed F.C. Copenhagen's two games against AaB over the past week through a minor injury - but the left-back is back in the 18-man squad to face Horsens on Sunday.
"Yes, I had some minor problems (after the Celtic win)," Bengtsson told FCK.dk.
"But I'm fine now and ready for tomorrow."
The game at Telia Parken will be played without spectators as the Danish government bans organised gatherings of over 1,000 people in response to the coronavirus outbreak.
And Bengtsson spoke about the discussions among the FCK squad that has inevitably come from the recent news.
"Of course, we've talked a lot about it in the squad. You hardly read anything else at the moment and there is news every day, so it is very prominent," Bengtsson said.
"It will be sad to play without spectators, but I also understand that you have to be on the safe side so the infection does not spread anymore. But it will be a very different experience for us players and it will be a strange feeling to play without the usual backing from the fans.
"We have to prepare mentally as best we can and otherwise just be ready and go out and do the same work as if there were supporters. But of course, it's a difficult situation for everyone."
Kick-off on Sunday is scheduled for 16:00 in Telia Parken, which will be empty bar a handful of staff.
You can watch the match live on Canal 9 and D-Play, while we will provide live updates on our usual twitter feed (@FCKobenhavnLive) and on our Facebook page.