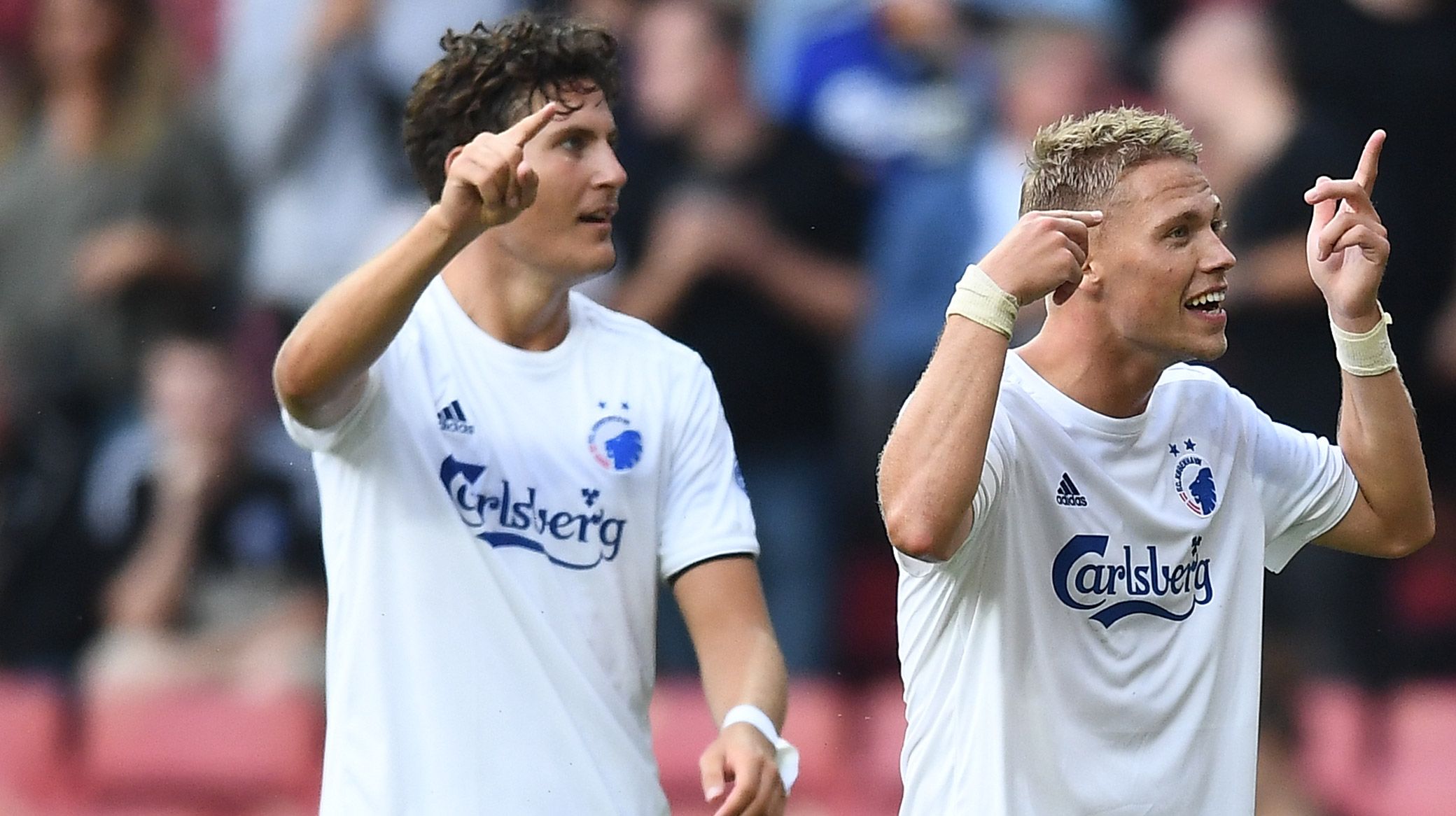 Lars Rønbøg, Getty Images
Bengtsson and Fischer react to win
20/07 2019 10:11
FC Copenhagen beat AGF 2-1 on Friday night and the players were delighted to get the three points and now turn their attention to UEFA Champions League qualifying.
FCK will play The New Saints on Tuesday, having come through a tricky domestic clash with AGF in Telia Parken.
Pierre Bengtsson and Jonas Wind got the goals for the Lions as they made it two wins from two at the start of the 2019/20 season.
Pierre Bengtsson
"It is not so often I score, so it was of course nice, but it was equally as good that we got three points. We can still build on our game, because we can do better. Today we should have stayed in possession more and controlled the match better, so to have avoided the tension at the end.
"We can build on this. We have new players and we need to do better, keep the ball better and control the match better."
Viktor Fischer
"The course of the game did not really surprise me much when you see how it progressed. We started best, but lacked something to put us in complete command, because we could easily have led both 2-0 and 3-0 early in the match. But then we became deflated, and could not keep up the same momentum, so we still need to adjust some things. But we won quite deservedly, and six points from two matches are three more than at the same time last year!"