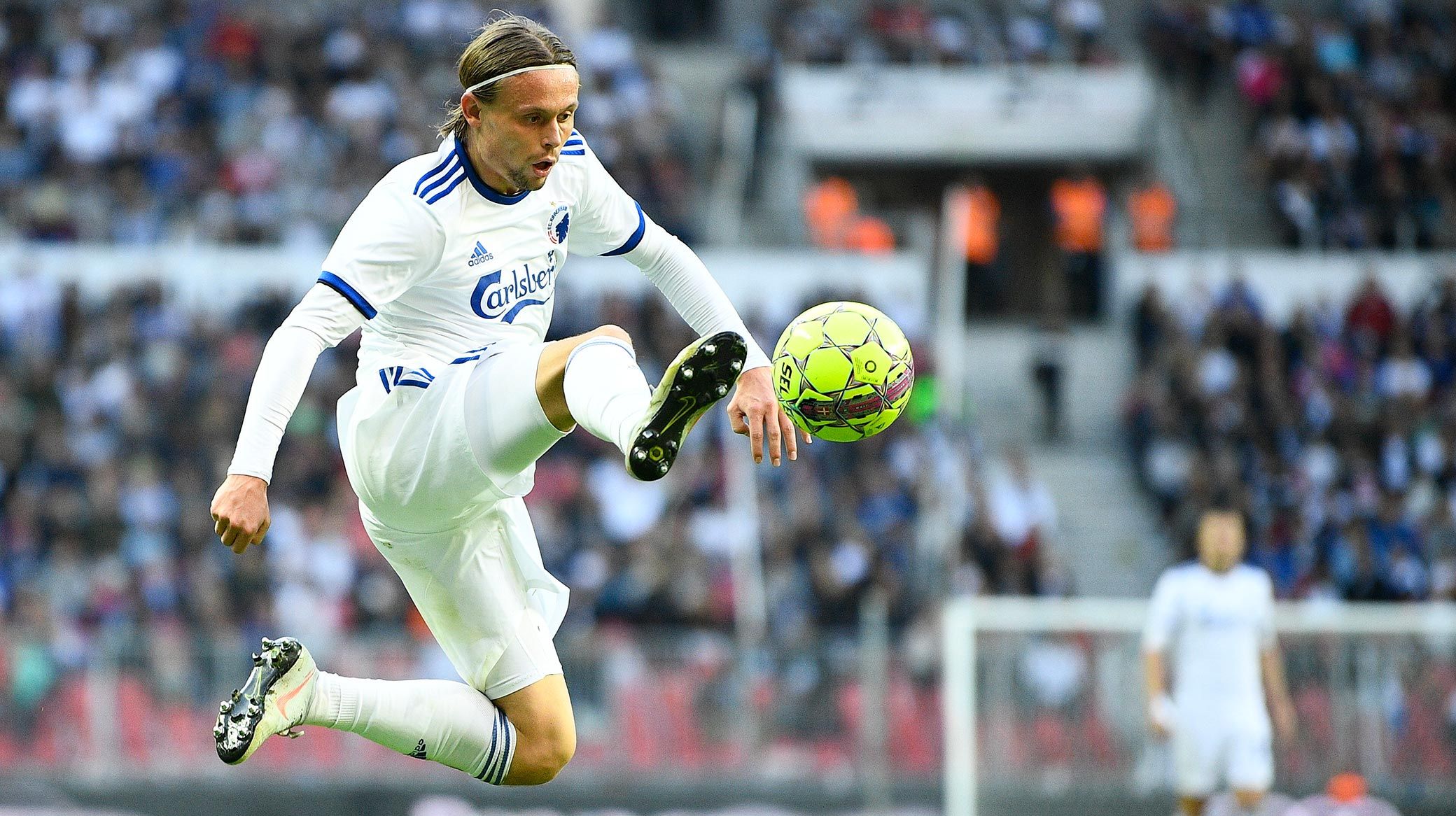 Jan Christensen, Getty Images
Ankersen on the Derby: We want title secured
30/04 2019 18:02
FC Copenhagen can become Danish champions on Sunday if we beat Brøndby in the Derby in Telia Parken.
And FCK full-back Peter Ankersen is ready for the fight.
"We are very excited because we know it will be an intense and big match," he told FCK.dk.
"We want to settle the championship as soon as possible, and now we have the opportunity to do it in a perfect setting at home in Copenhagen against Brøndby.
"It could not be much better, and it always gives us a boost when the stadium is full. We experienced that last time against FC Midtjylland, where there really was great support from the stands. I hope it will be the same atmosphere again.
>> FCK vs Brøndby is expected to be a sell-out - buy FC Copenhagen tickets here before they go!
"We have been very strong in the final stage of the season, where we have so far put the others in their place.
"We have a good attack and know that we can create many chances, while at the same time we have conceded very few goals.
"It gives us a good feeling among the squad that we have been so stable and solid for a long time."
FCK are also facing the prospect of a fourth Derby victory in a row.
"I think we have been the best team in all three matches against Brøndby so far this season, and I expect us to be again on Sunday," Ankersen added.
"Having said that, we are aware that it will be an intense and even match with lots of duels. I'm convinced that we have the best team and the strongest individual talents, so I think we have good chances of securing a fourth victory in a row against them. That's definitely what we're going for."
It's the last call if you want to go to the Derby, with around 1200 seats left for the big game.
>> Buy FC Copenhagen tickets here