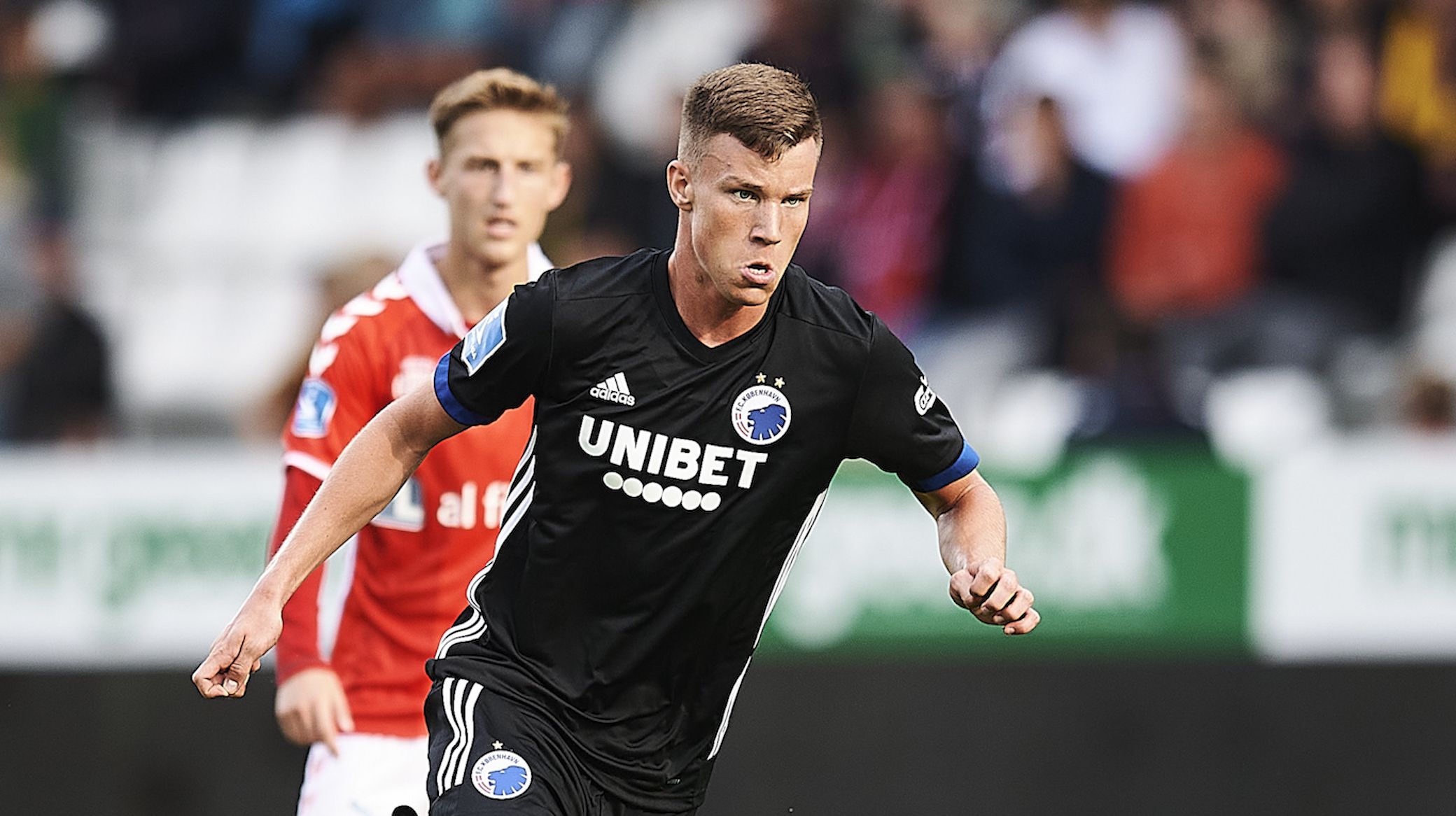 Jan Christensen, Getty Images
Andri Baldursson: My debut was a surprise
06/09 2021 11:03
New F.C. Copenhagen midfielder Andri Baldursson admits he was surprised to be given a debut appearance just six days after joining the Lions from Bologna.
Baldursson, 18, is on loan at FCK for the season and came on as a substitute in the 4-0 win over Vejle before the international break.
"I'm very happy," said the Icelander. "When the team plays so well, it's even more fun to be a part of it. I hope we can keep doing well and keep winning. We're having an exciting time right now.
"I was a little surprised to get the chance to play already, but it was really great. I have been training hard since I came here last week and if the coach wants me to contribute on the pitch I am always ready. I always there to put 100 percent into everything I do and I'm ready to help the team."
Baldursson replaced FCK captain Carlos Zeca in the heart of midfield, as one of five substitutions head coach Jess Thorup made during the win.
"I think it went well," he added. "I came in to replace Zeca and tried to play my game and be involved in the midfield as best I could. I managed to get a yellow card too, but it was my first match and I'm already looking forward to expressing myself more when I get to know my team-mates better."