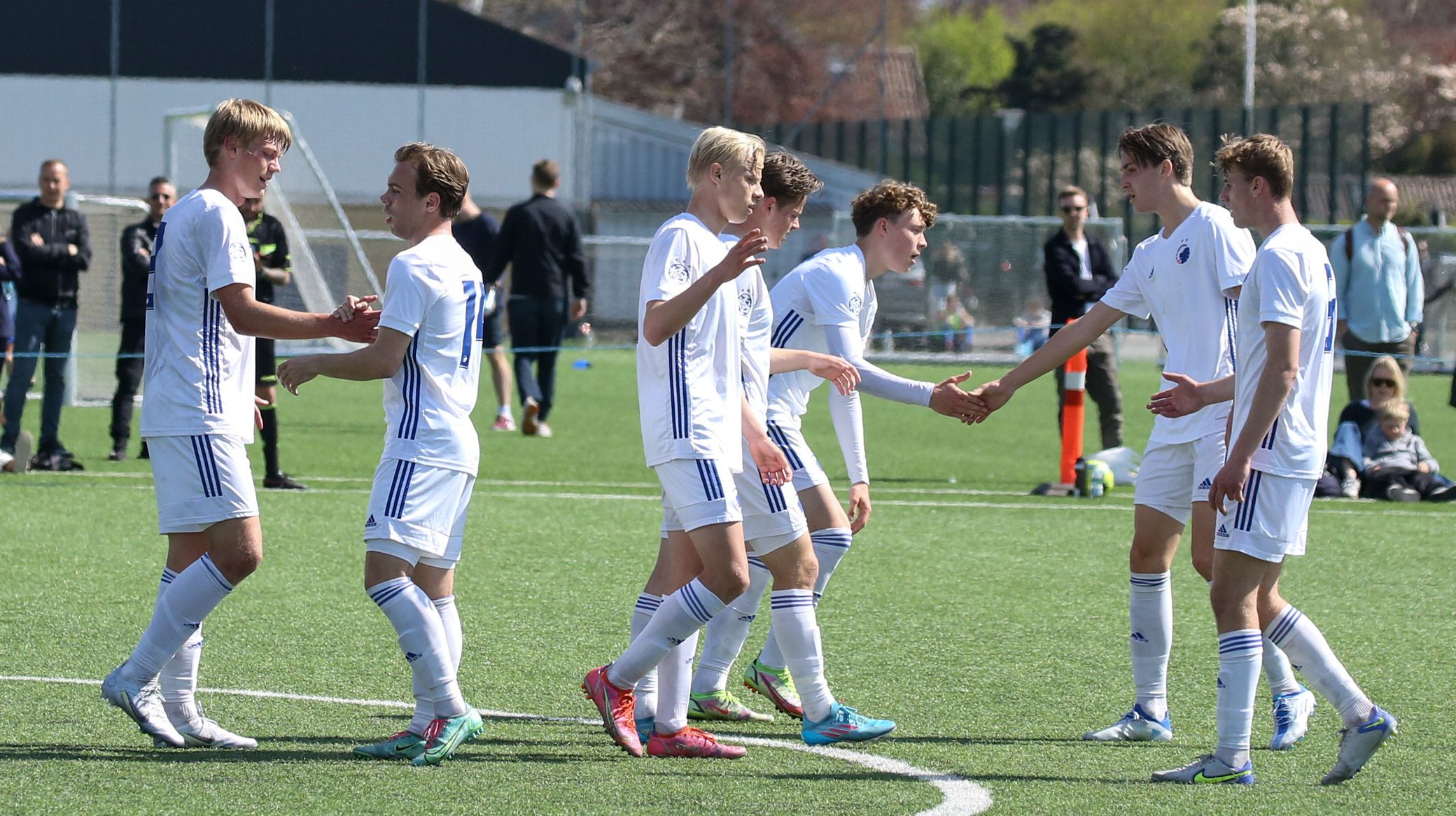 Torkil Fosdal, FCK.DK
U19 spiller pokalfinale kl. 19
25/05 2022 10:05
I aften kl. 19 spiller vores U19-hold pokalfinale mod Lyngby Boldklub i Tingbjerg Idrætspark, hvor der er gratis adgang. Portene åbner kl. 18.00.
Det er tredje gang på fire sæsoner, at holdet er nået til pokalfinalen - for tre år siden slog de Hvidovre, og for to år siden slog de FC Nordsjælland 3-1 på mål af Marko Stamenic, Hákon Arnar Haraldsson og William Bøving.
Holdet bestod dengang i 2020 af Andreas Dithmer - Elias Jelert, Jacob Haahr, Valdemar Lund, Victor Kristiansen - Fisnik Isaki (69.: Ali Almosawe), Marko Stamenic, Daniel Haarbo, Hákon Arnar Haraldsson (90.: Mads Tvilstegaard) - William Bøving, Rasmus Højlund
Der er sket meget siden, men der er da et par stykker tilbage, som kan vinde pokalen igen i morgen - og dermed The Double.
Det ligger dog fast, at vi må undvære U17-landsholdsspillerne Noah Sahsah, Emil Højlund og Oscar Højlund, som mandag aften var med til at spille Danmark videre til kvartfinalerne. De vandt en flot 3-1-sejr over Portugal efter 0-1 ved pausen.
Du kan følge kampen på vores Insta Story, og der kommer også highlights fra finalen.
På lørdag får drengene med sikkerhed både en pokal og medaljer efter den sidste U19-ligakamp hjemme mod AaB, hvor mesterskabet skal fejres. Der er kickoff på KB's baner kl. 13.00.