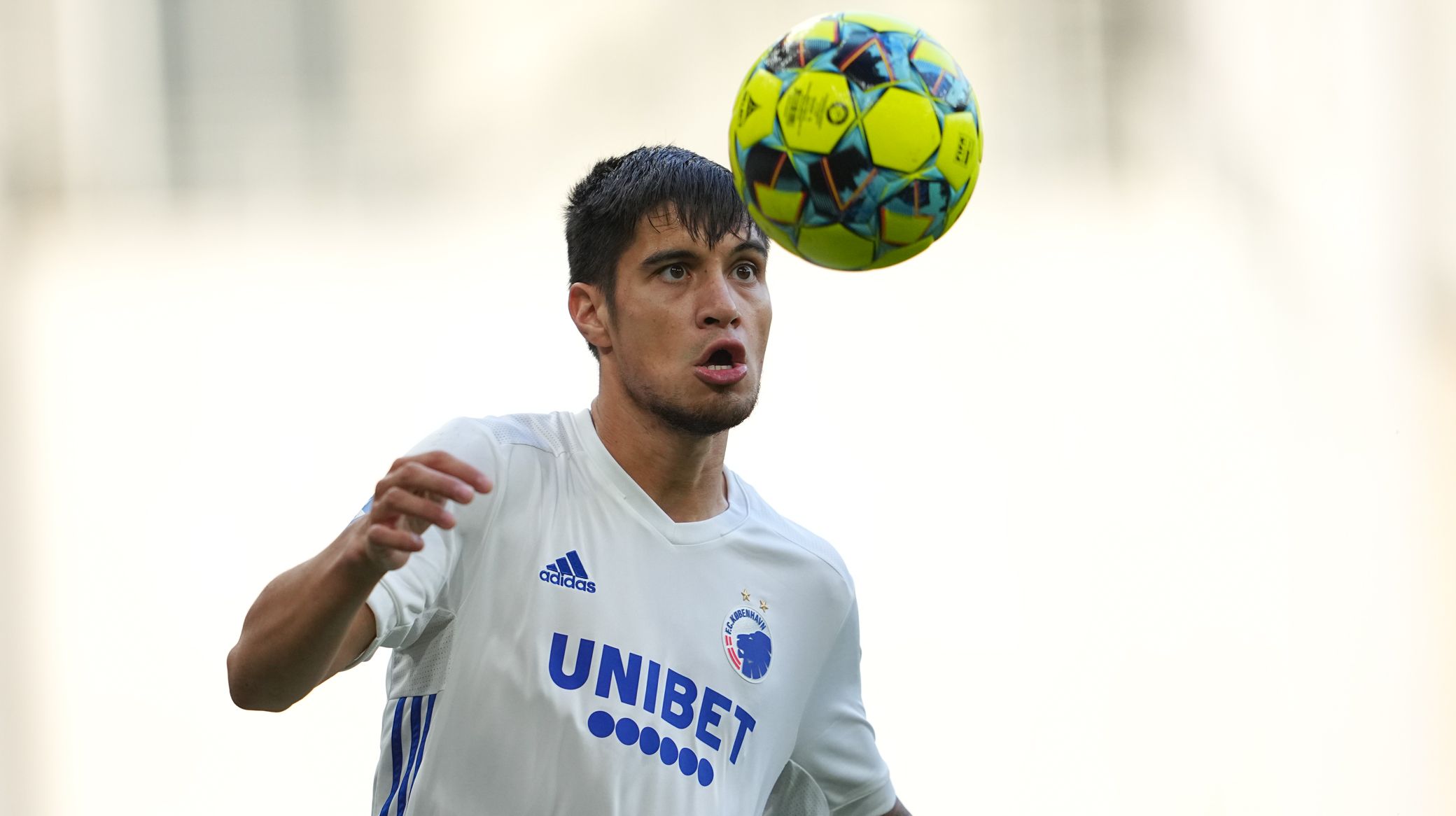 Lars Rønbøg, Getty Images
Diks: Det er gået hurtigere, end jeg regnede med
31/07 2021 13:10
"Ja, det var et nemt mål, men de tæller alle sammen," smilede Kevin Diks efter lørdagens træning, da vi kaldte hans mål i torsdags for et "Wilczek-mål".
Det var hollænderens første scoring i FCK-trøjen og endnu et tegn på, at han er ved at indhente det forsømte, efter at han kom direkte fra ferie til træningslejren i Østrig.
"Jeg føler mig i fin form, og det er gået hurtigere, end jeg regnede med. Jeg gik jo glip af de første uger, hvor holdet trænede sammen, men det er gået fremad dag for dag, så jeg nærmer mig det niveau, hvor jeg selv gerne vil være," siger Diks.
Diks kom ind fra bænken i vores to første Superligakampe og startede inde i de to europæiske kampe mod Torpedo, så der er hård kamp om pladserne.
"Det var en lidt besværlig rejse til Kazan, og vi landede først i København ved halv fire-tiden, men vi har sovet og spist godt og haft en god træning både fredag og lørdag, så vi skal nok være klar søndag aften i Odense, og så må vi se, hvordan Thorup blander kortene denne gang."
Kevin Diks har mødt OB en enkelt gang i februar, da han fik det sidste kvarter af AGF's 0-0-kamp i Odense.
"Jeg husker mest, at det var et hårdt underlag, fordi det var midt om vinteren," siger Diks. "OB er startet godt den her sæson i deres første to udekampe, mens vi ikke selv har fået de resultater, vi gerne ville. Så jeg forventer en intens kamp i morgen, hvor vi selvfølgelig går ud for at vinde. Jeg hører, at der kommer næsten to tusind FCK-fans, og det er helt fantastisk, så det glæder jeg mig til at opleve," lyder det fra Kevin Diks.