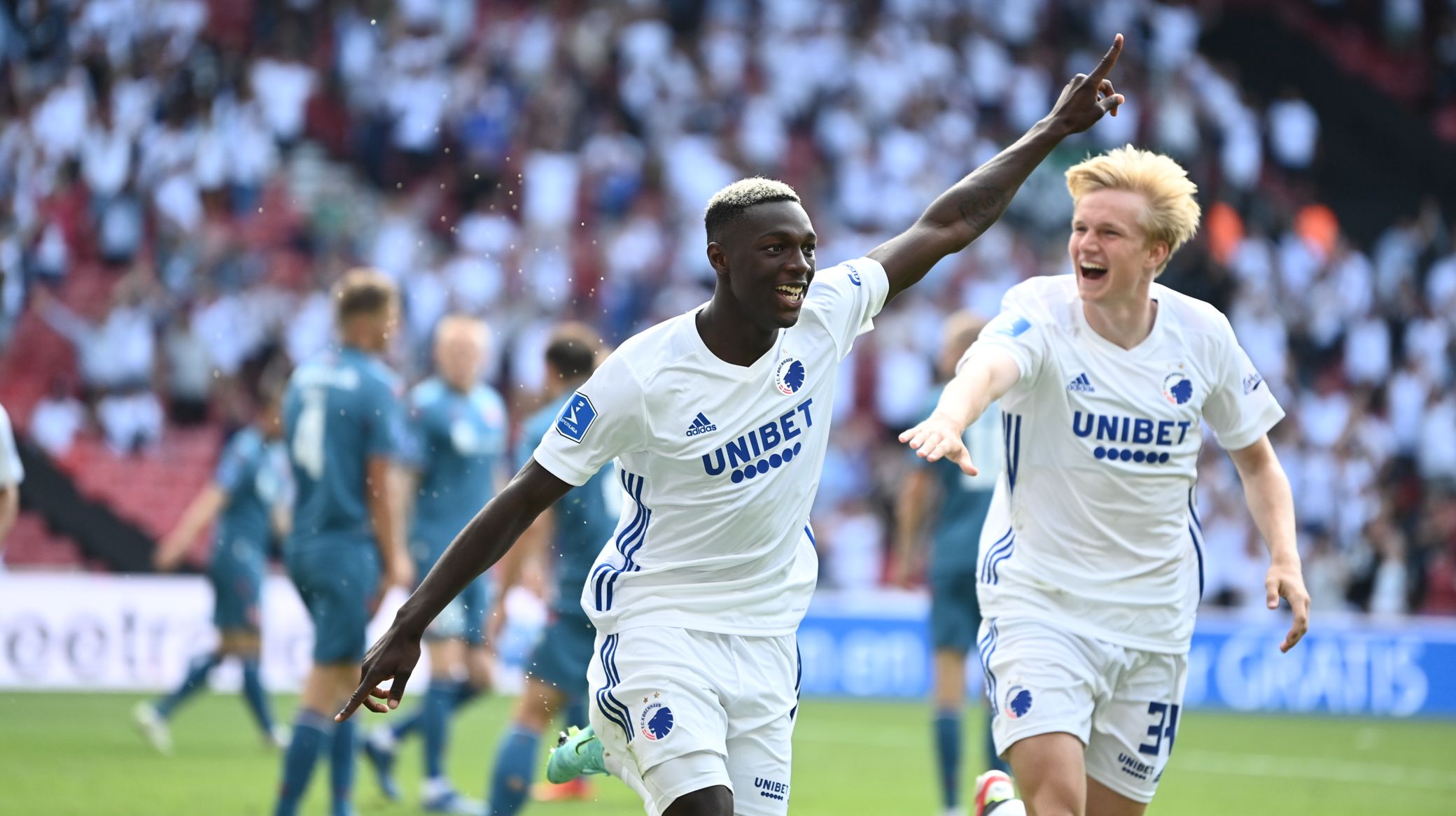 Jan Christensen, Getty Images
Daramy: Fedt at have fans med til Odense
30/07 2021 16:30
"Vi har virkelig savnet at have vores fans med, når vi har spillet på udebane. De er med til at give os en masser energi og ekstra lyst til at vise os godt frem. Det bliver fedt at have fans med i Odense på søndag," siger Mohamed Daramy.
Sidst vi blev bakket op af medrejsende F.C. Københavnere var ude mod Basaksehir i marts 2020, men på søndag er der solgt ca. 1.700 ud af de 1.900 billetter i vores fanafsnit.
"Det føles som en evighed siden, så det er en stor ting for os, at de er tilbage. Vi vil gøre alt vi kan for, at de får en fed tur til Odense, og det gør hele oplevelsen for alle bedre, at der er fans fra begge klubber," siger Daramy.
Kamp om pladserne
"Vi havde en rigtigt fin kamp i Rusland, hvor nogle fik hvilet lidt, mens andre fik god kamptræning, så der er kamp om pladserne, og det er en meget positiv situation," fortsætter Daramy.
"Vi har ikke fået de sejre, vi gerne ville i de første kampe i Superligaen, så det er på tide, at vi tager tre point. Vi har spillet ok i perioder, men vi skal tage et skridt fremad, og det tror jeg helt sikkert, at vi gør mod OB, der også er startet sæsonen fint med gode kampe mod FC Midtjylland og Randers."
Føler mig i god form
"Jeg føler mig i god form. Det var fint at få en lille pause i går, men jeg vil selvfølgelig helst spille alle kampene, og hvis Jess vælger at bruge mig, så skal jeg nok give den alt på søndag for at være en afgørende spiller for os," slutter Mohamed Daramy.