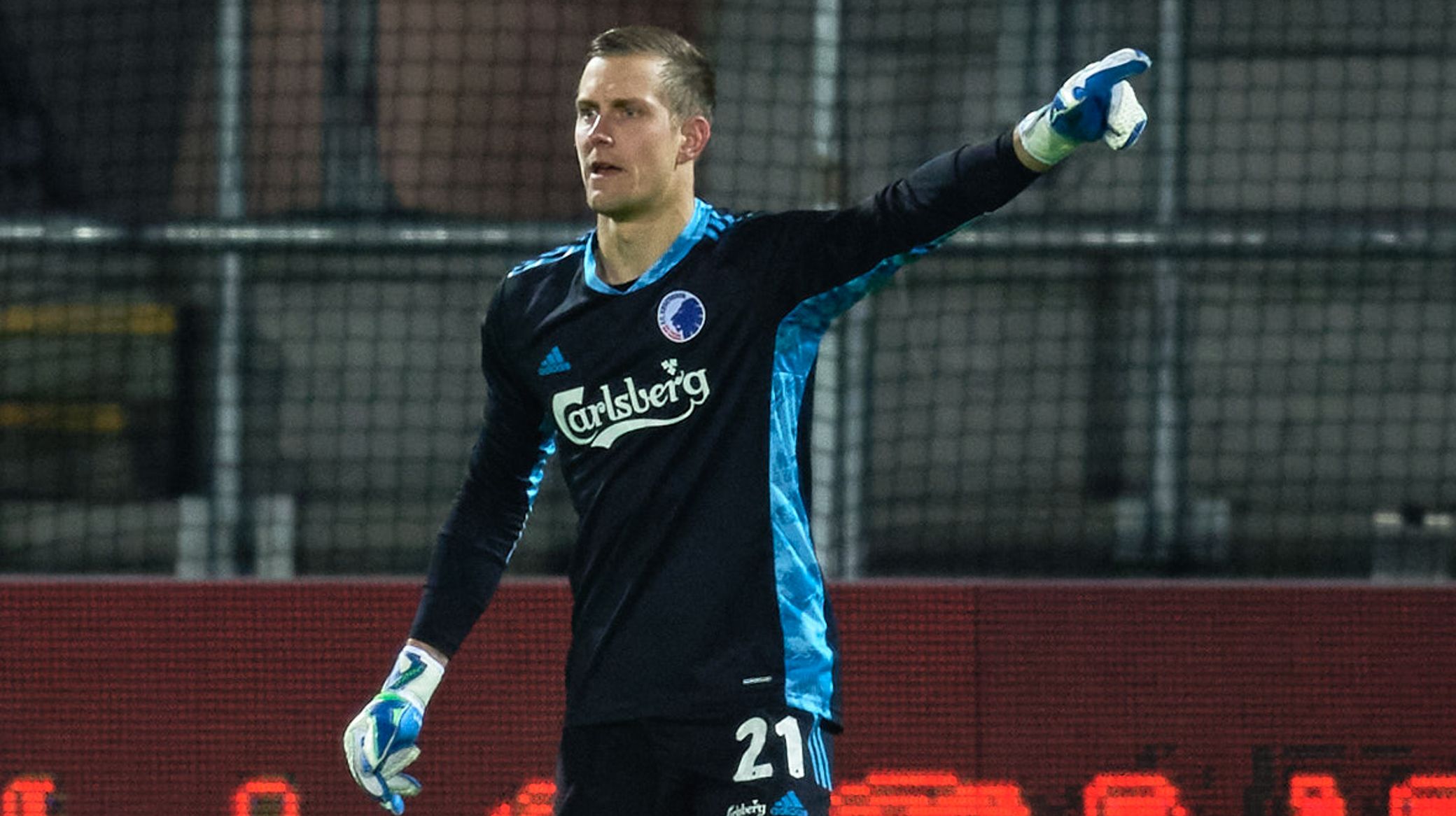 Jan Christensen, Getty Images
Kalle: Banerne er jo som de er
22/02 2021 09:30
Der er talt og skrevet meget om vores dårlige 1. halvleg i forårspremieren i Aalborg, men selv om der gik to mål ind, så leverede Kalle Johnsson en stærk indsats mellem stængerne, og nu kan han og holdkammeraterne se tilbage på seks sejre og en uafgjort i de seneste syv Superligakampe.
"Man vil altid helst holde et clean sheet, men det vigtigste er jo, at vi vinder," siger Kalle.
"De to mål i mandags kunne jeg ikke gøre så meget ved, men det er da lidt frustrerende at lukke to mål ind, når modstanderen ikke har ret mange chancer," indrømmer han, men glæder sig samtidig over, at han ikke kom på hårdt arbejde i slutminutterne af de tætte kampe mod AaB og SønderjyskE.
"De pressede selvfølgelig på for en udligning, og man ved aldrig, hvad der kan ske, men jeg synes, at vi var gode til at holde dem væk fra vores mål, så de ikke kom til en hel masse chancer."
Nu venter en udekamp i Lyngby og en ny mulighed for et clean sheet:
"Jeg er forberedt på en kamp, der nok ikke vil byde på den fineste fodbold, men sådan har det også været i vores tidligere kampe i år. Det bliver nok meget duelspil, hvor det er vigtigt at vi vinder alle de små kampe i kampen, og så må vi se, hvor meget vi kan komme til at spille vores eget spil."
"Banerne er jo som de er i øjeblikket, og det kan vi ikke gøre noget ved, men må bare gå ud og levere vores bedste igen," lyder det fra den svenske landsholdskeeper.
Der er kickoff i Lyngby kl. 19, og du kan se med på TV3 Sport og Viaplay med optakt fra kl. 18.