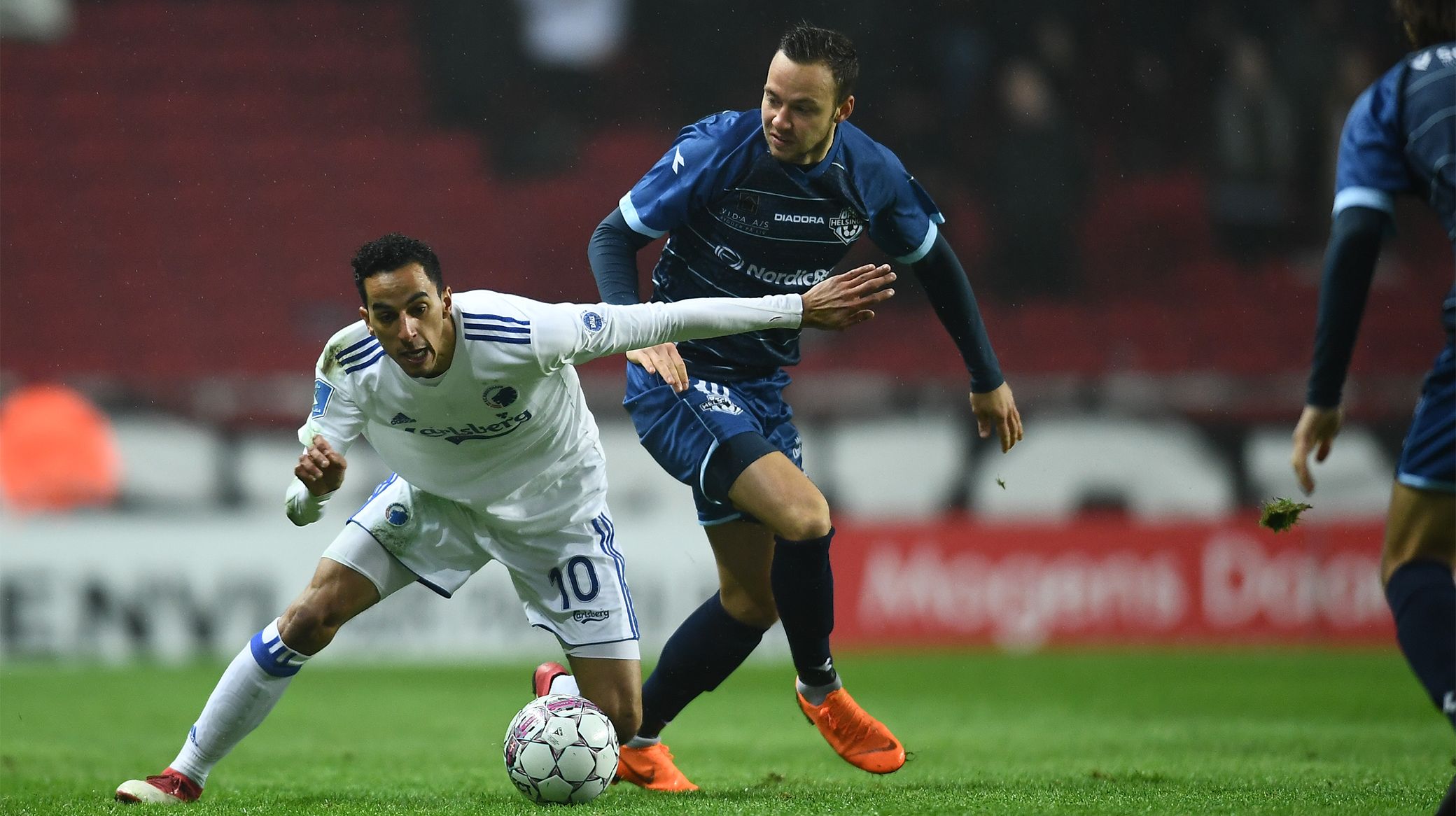 Lars Rønbøg, Getty Images
Fokus på FC Helsingør
18/01 2021 15:15
Onsdag kl. 13 spiller vi årets anden træningskamp mod FC Helsingør, som vi har mødt tre gange i officielle kampe – senest i 2017/18, da de var en enkelt sæson i 3F Superligaen.
Den endte med nedrykning, og året efter rykkede de endda ned igen i 2. division øst, men sidste år rykkede de igen op i 1. division.
Denne sæson
Her lagde de godt ud med tre sejre i træk og hentede to mere i de første syv runder, men siden har de kun vundet én af ni kampe. Dermed overvintrer de på en 8. plads med 20 point for 16 kampe, ét point mere end nr. 9, Hvidovre IF, som vi mødte i onsdags.
Pokalen forlod FC Helsingør allerede i 1. runde, da de sensationelt tabte 2-3 til serie 1-klubben Bispebjerg Boldklub i 1. runde.

Anden testkamp
Ligesom vi har en enkelt testkamp i benene, har FC Helsingør også været i kamp i år – lørdag tabte de 2-4 til FC Nordsjælland, hvor FC Helsingør stillede med to forskellige hold i de to halvlege og havde en del prøvespillere med i kampen. Callum McCowatt udlignede til 1-1 ti minutter efter pausen på returbolden efter et brændt straffe, og Sebastian Czajkowski udlignede til 2-2 ca. ti minutter før tid, men FC Nordsjælland scorede yderligere to gange, inden det var slut.
FC Helsingør har også planlagt træningskampe mod HIK, Lyngby, Brøndby og Kalmar FF.
Indbyrdes kampe
Da FC Helsingør var i Superligaen i 2017/18, vandt vi en sikker 4-0-sejr i Helsingør i september 2017, men havde en del større problemer med at hive en 4-3-sejr hjem i Parken i marts 2018, hvor Laszlo Köteles afværgede en kæmpe Helsingør-chance i tillægstiden, som kunne have skaffet dem det ene point!
I 2009 mødte vi også Elite 3000 Helsingør – som klubben hed indtil 2012 - i pokalen og vandt 2-1 på Helsingør stadion.
Stream
Du kan streame kampen direkte på vores Facebook-side – der er kickoff kl. 13.00 – og vi opdaterer også på vores livetwitter, @FCKobenhavnLive.