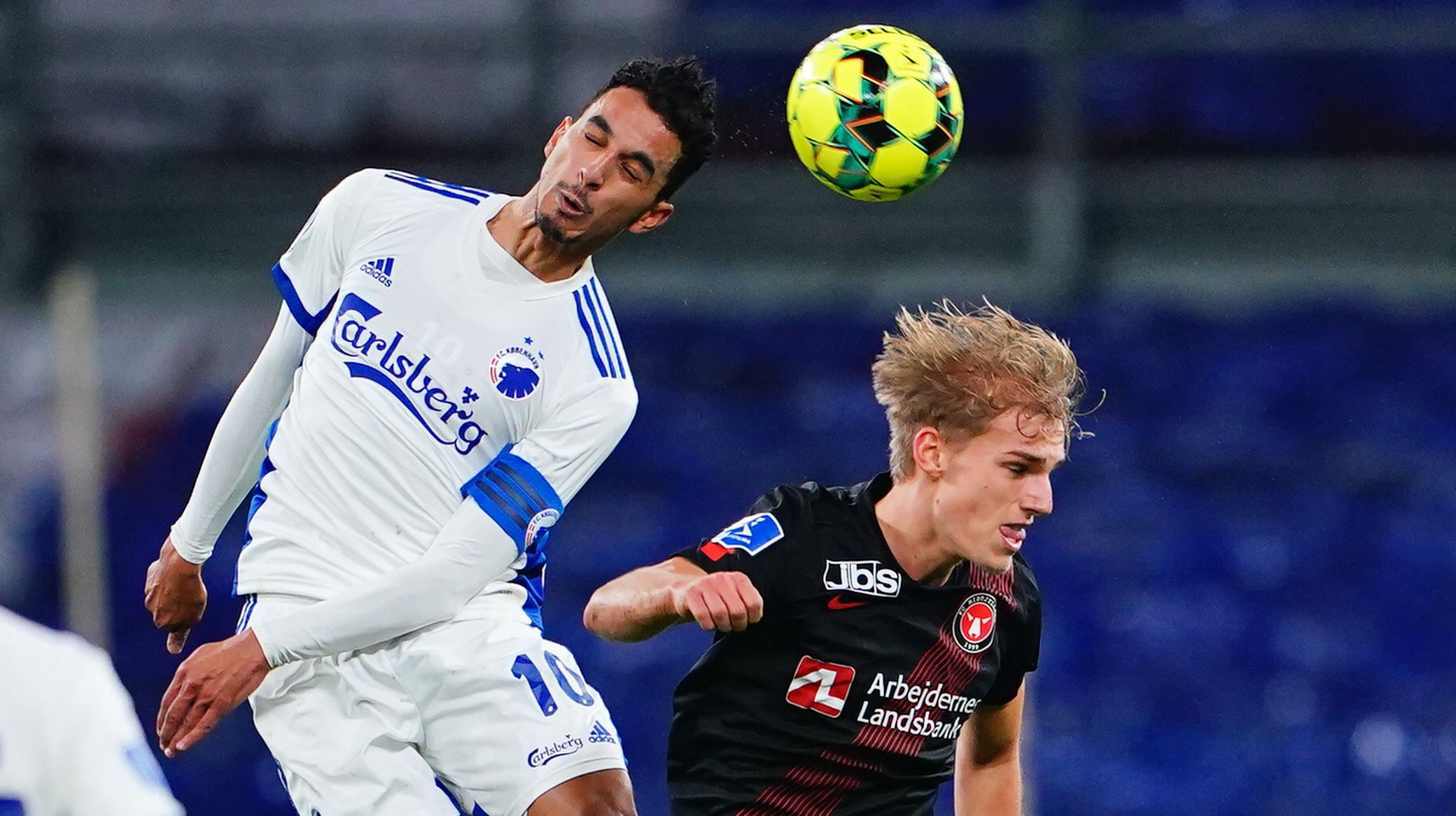 Lars Rønbøg, Getty Images
Thorup: Marginaler der afgør kampen
17/12 2020 23:52
Efter kampen fik vi et par ord fra Jess Thorup:
"Det var hårde 120 minutter, specielt når vi kom bagud så hurtigt. Men vi rejste os flot, vi spillede 120 gode minutter, men når man når til en straffesparkskonkurrence, kan alt ske. Men det er da bittert, at vi nu er ude. Men sådan er fodbold, nogle gange er det marginaler der afgør kampe - og vi skulle have afgjort det i den ordinære tid. Hvad angår vores spark, så havde vi trænet det, planen var lagt - og vi sparker grundlæggende nogle gode straffespark.
"Det er selvfølgelig ikke godt nok, at vi nu er ude, men præstationen er jeg tilfreds med over de 120 minutter. Jeg kunne måske nævne fire offensive spillere, som vi kunne have haft brug for i dag, for vi havde ikke så meget at skyde med fra bænken. Men sådan er det nu engang, og jeg synes, at holdet leverede en god præstation. Hvad jeg glædes over i dag er, at det vi leverede, det er så meget bedre, end hvad vi så da vi senest mødte FC Midtjylland."
Jess Thorup gav ikke Thomsen skylden for nederlaget - og nu gælder det bare om at komme videre - og det med en sejr på søndag:
"Vi vinder og taber sammen, alle kan misbruge et straffespark, og i dag blev det desværre Thomsen. Hvad der er vigtigt for os nu er, at vi får samlet truppen op og kigger fremad, vi skal have en sejr over OB på søndag, så vi kan bygge videre på vores tre sejre i træk i Superligaen".
Afslutningsvis sendte Jess Thorup en tak til vores fans:'
"Det var en fantastisk støtte vi fik, det var flot hvad de lavede både ved afgangen fra hotellet og ved ankomsten til Parken - og så kunne vi virkelig høre dem under kampen, så tak for den flotte opbakning."