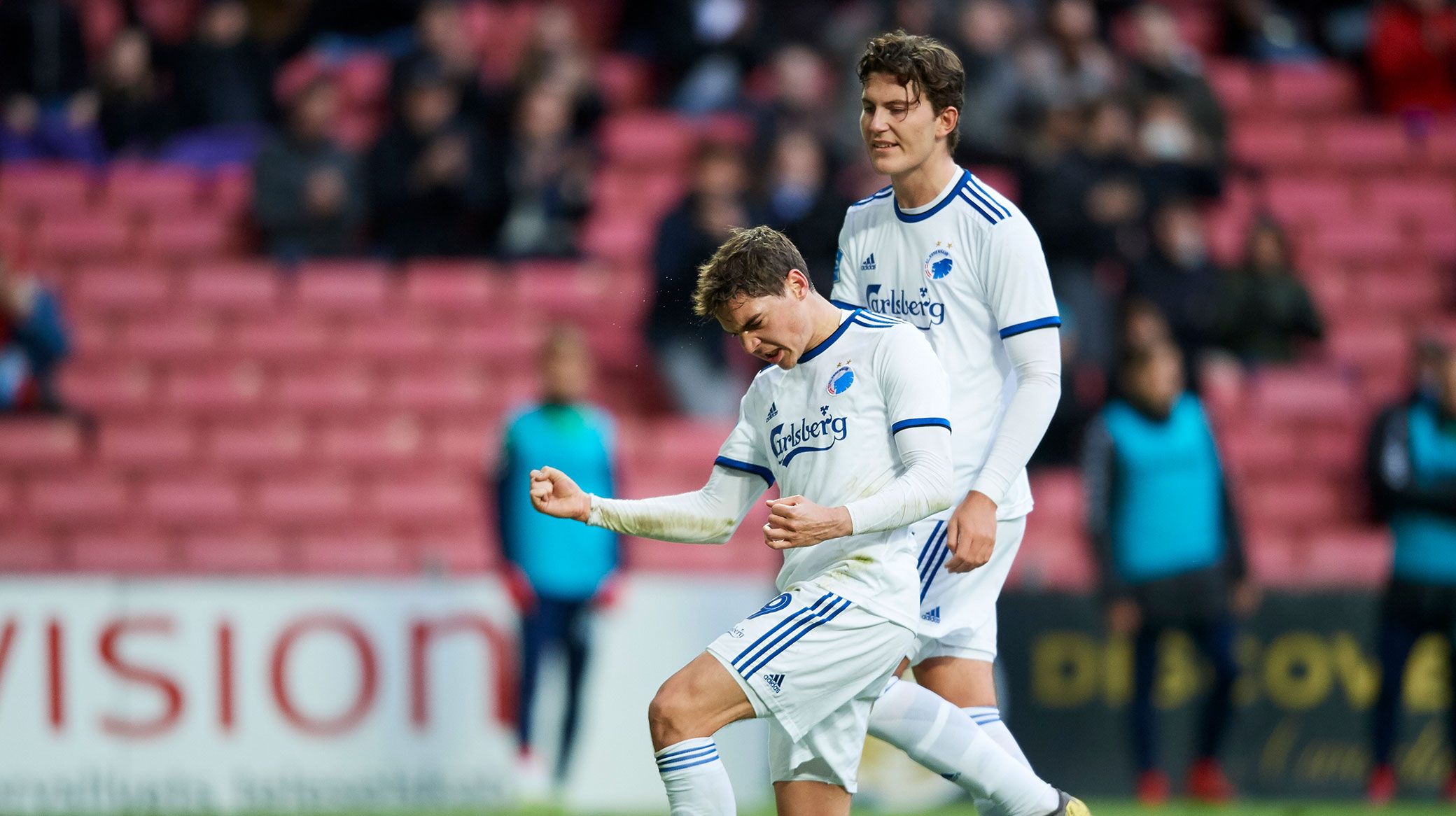 Lars Rønbøg, Getty Images
2-0 over Vejle
03/03 2019 17:55
Jonas Wind sendte os på sejrskurs allerede i det 11. minut, da han fornemt tæmmede et Ankersen-indlæg og bankede bolden fladt ind forbi Vejle-keeperen.
Midt i halvlegen var N'Doye tæt på at øge, men siden kom gæsterne godt med i kampen og havde også en enkelt god mulighed for at udligne.
Mod slutningen af halvlegen fik vi overtaget igen og fik straffe, da en Vejle-forsvarer havde hånd på bolden i duel med N'Doye. Robert Skov hamrede bolden utageligt i nettet fra 11-meter pletten!
Efter pausen lagde vi stærkt ud og kunne have lukket kampen helt, men siden kom vejlenserne godt tilbage, men selv om de havde en del muligheder for at score, lykkedes det dem ikke at bringe spænding om udfaldet.
Jonas Wind blev kåret til Carlsbergs Man of the Match.
>> Næste hjemmekamp: søndag 17. marts, kl. 17 mod Hobro