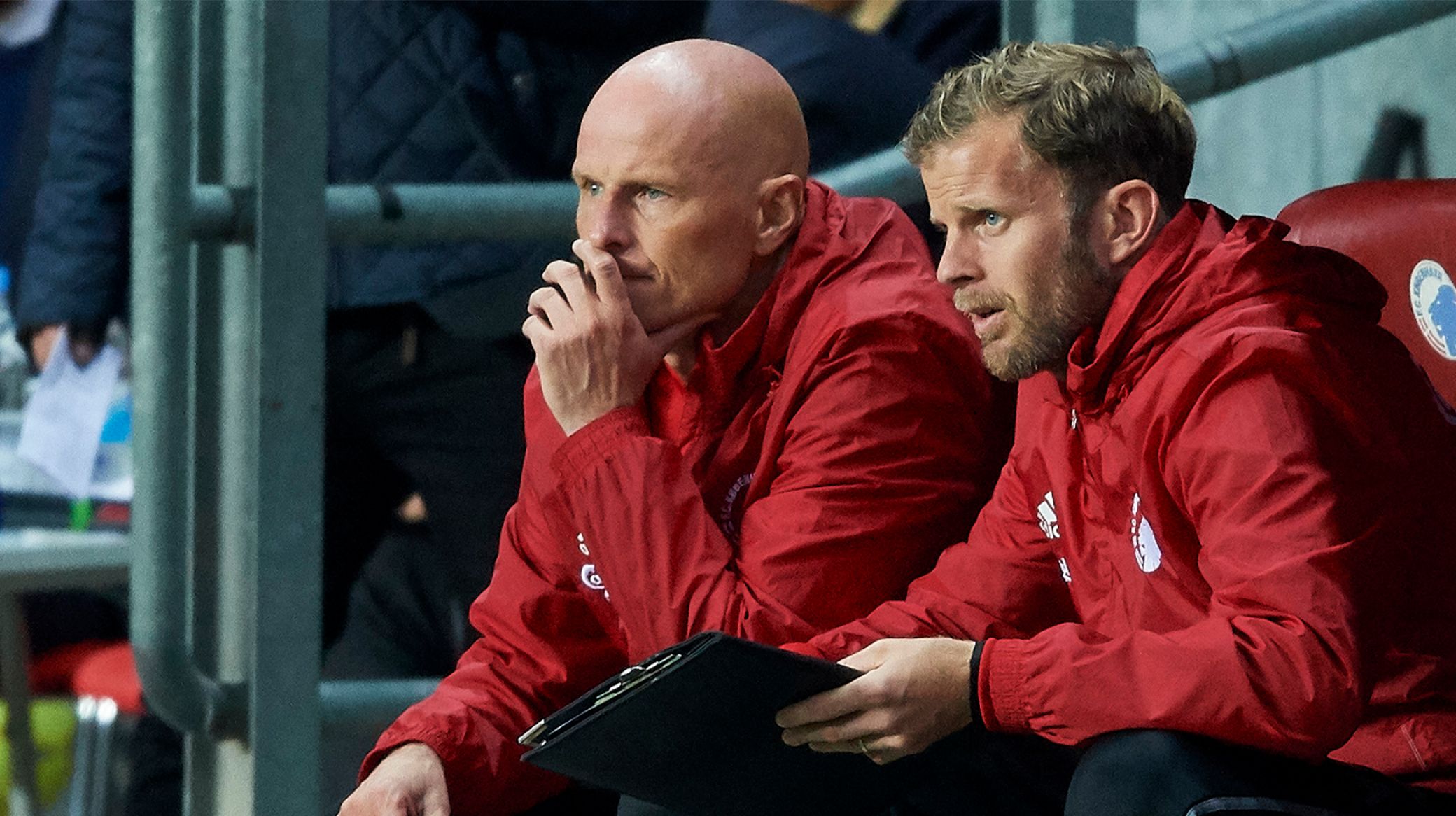 Lars Rønbøg, Getty Images
Ståle: Den "finale" vi havde håbet på
06/12 2017 17:45
"Allerede inden gruppespillet forventede vi, at denne kamp kunne blive afgørende, så vi er i den "finale", vi havde håbet," sagde Ståle på aftenens pressemøde.
"Vi vil ikke gå ud og angribe hovedløst, for de har gode kontraspillere på toppen. Deres 10'er Jairo er rigtig god, og Mugosa og italieneren Badibanga er meget bevægelige, så vi må ikke være blinde eller dumme. Men måske skal vi vinde med to mål, så vi kan heller ikke bare vente," sagde han om morgendagens opgør.
"Sheriff spiller altid med fem bagude, og de har en stærk og robust defensiv, der ikke går i panik, så de er ikke nemme at skabe mange eller store chancer på. Det kan godt blive svært at trænge igennem, men jeg tror, at vi i periode kan lægge tryk på dem. Det kan godt blive en tålmodighedsprøve," konstaterede han.
"Vi må selvfølgelig også holde lidt øje med Moskvas kamp, i hvert fald i løbet af 2. halvleg," tilføjede Ståle og hentydede til, at vi skal vinde med to mål, hvis Lokomotiv spiller uafgjort ude mod Zlin.