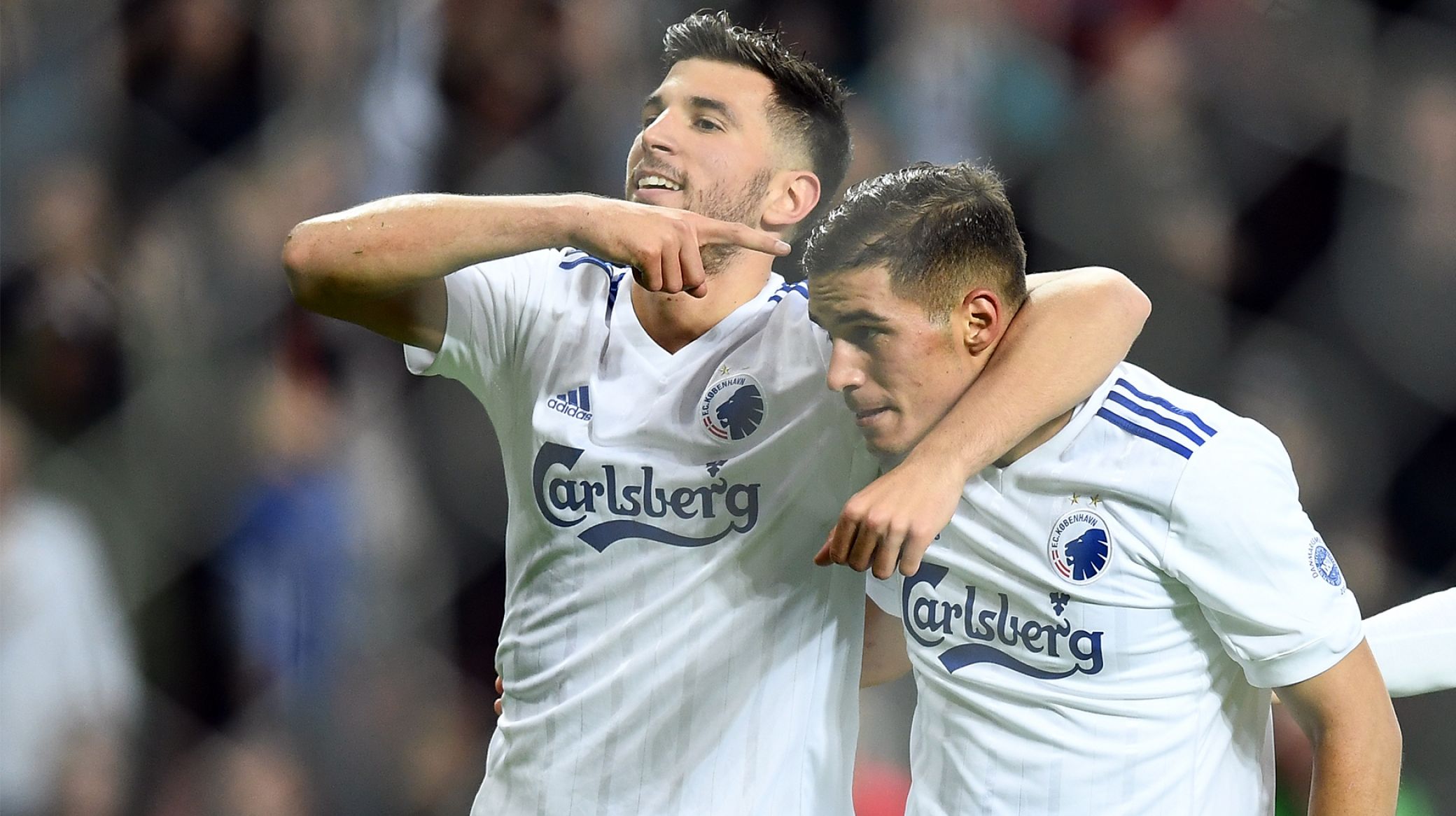 Lars Rønbøg, Getty Images
En rigtig god dag i Telia Parken
23/09 2017 20:21
Benjamin Verbic
"Jeg føler mig i fin form, og det er selvfølgelig dejligt at score to gange, men det er først og fremmest vigtigt, at vi vinder. Men dejligt at kunne hjælpe holdet til endnu sejr, det har vi brug for efter den start vi fik på sæsonen."
Pieros Sotiriou
Vi fik ikke nogen god start på kampen, for Silkeborg kom frem til to meget store chancer, og de fik alt for meget plads. Men stille og roligt overtager vi kampen, vi får vores spil til at køre, vi får scoret nogle mål, og det gør det hele meget nemmere. Da vi kommer på 2-0, der er kampen vel mere eller mindre lukket. Til sidste en stor tak til vores fans for opbakningen!"
Andrija Pavlovic
"Offensivt var det jo rigtig godt, for jeg vil tro, at vi kom frem til 10 store chancer - og ros til deres keeper, han stod godt og havde mange gode redninger. Offensivt flyttede vi os godt rundt omkring deres straffespark - og når Benji er "on fire", så kan det næsten kun blive en god dag - og det blev det så, en rigtig god dag i Telia Parken".
Denis Vavro
"Starten på kampen var forfærdelig, de kom frem til nogle store chancer, og det var ikke godt nok. Men vi får styr på dem, vi får scoret nogle mål - og efter vores andet mål, der har vi helt styr på det".
Carlos Zeca
"Det var svært for os i starten, de første 10 minutter var ikke gode, hvor de jo også fik to kæmpe store chancer. Det var ikke lige den start, som vi havde ønsket os. Men vi kommer fint tilbage - og overtager så kontrollen med kampen - og får så også scoret fire gange. Vi vinder selvfølgelig fortjent, og for os gælder det nu om, at vi skal fortsætte med dette spil, for vi er kommet ind i en rigtig god periode".