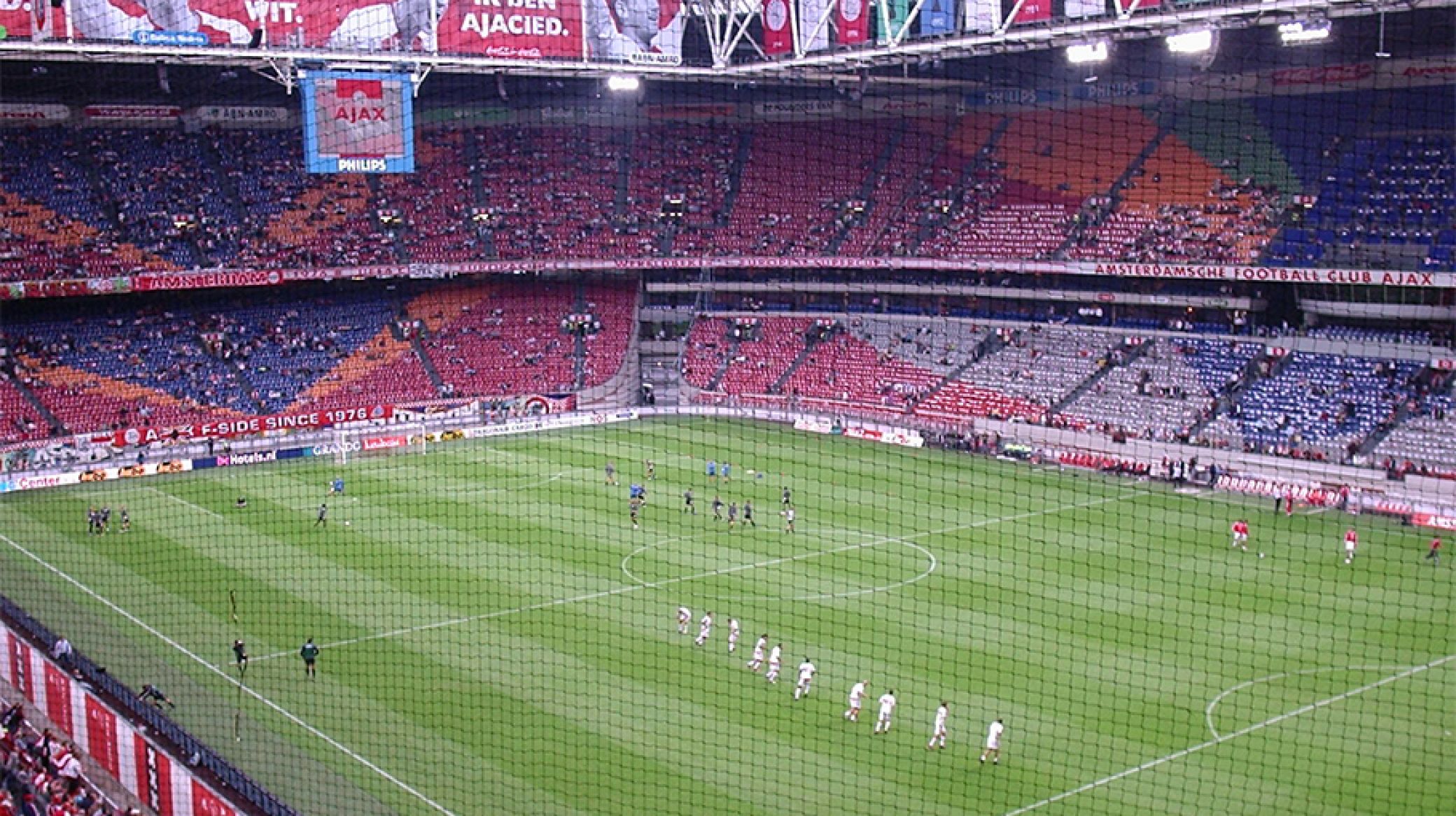 FCK.DK
Ajax-udekampen i 2001 minut-for-minut
07/03 2017 09:47
I år har F.C. København 25-års jubilæum, og i den anledning vil vi henover året "delay-tweete" udvalgte mindeværdige kampe fra klubbens historie.
Og hvad er mere oplagt end at starte med de to udekampe mod AFC Ajax, som begge gange har resulteret i, at vi har elimineret den hollandske storklub?
Tirsdag aften kl. 18.30 kan du derfor følge den første udekamp i november 2001, og næste tirsdag gælder det udekampen i 2006, hvor vi kvalificerede os til Champions League-gruppespillet.
Vi tweeter fra vores normale live-twitterkonto @FCKobenhavnLive, og i aften bruger vi hashtagget #ajxfck01.
Ca. 17.30 er vi klar med de to holdopstillinger på @FCKobenhavnLive, og indtil "delay-kickoff" kl. 18.30 vil der løbende være lidt optakt.
Du er som altid velkommen til at byde ind med kommentarer undervejs, og hvis du kan dele et billede fra turen til Amsterdam i 2001, vil det bare være ekstra fedt. Vi re-tweeter efter bedste evne - og håber bare, at det der nymodens internet virker som det skal nede på Amsterdam ArenA ...