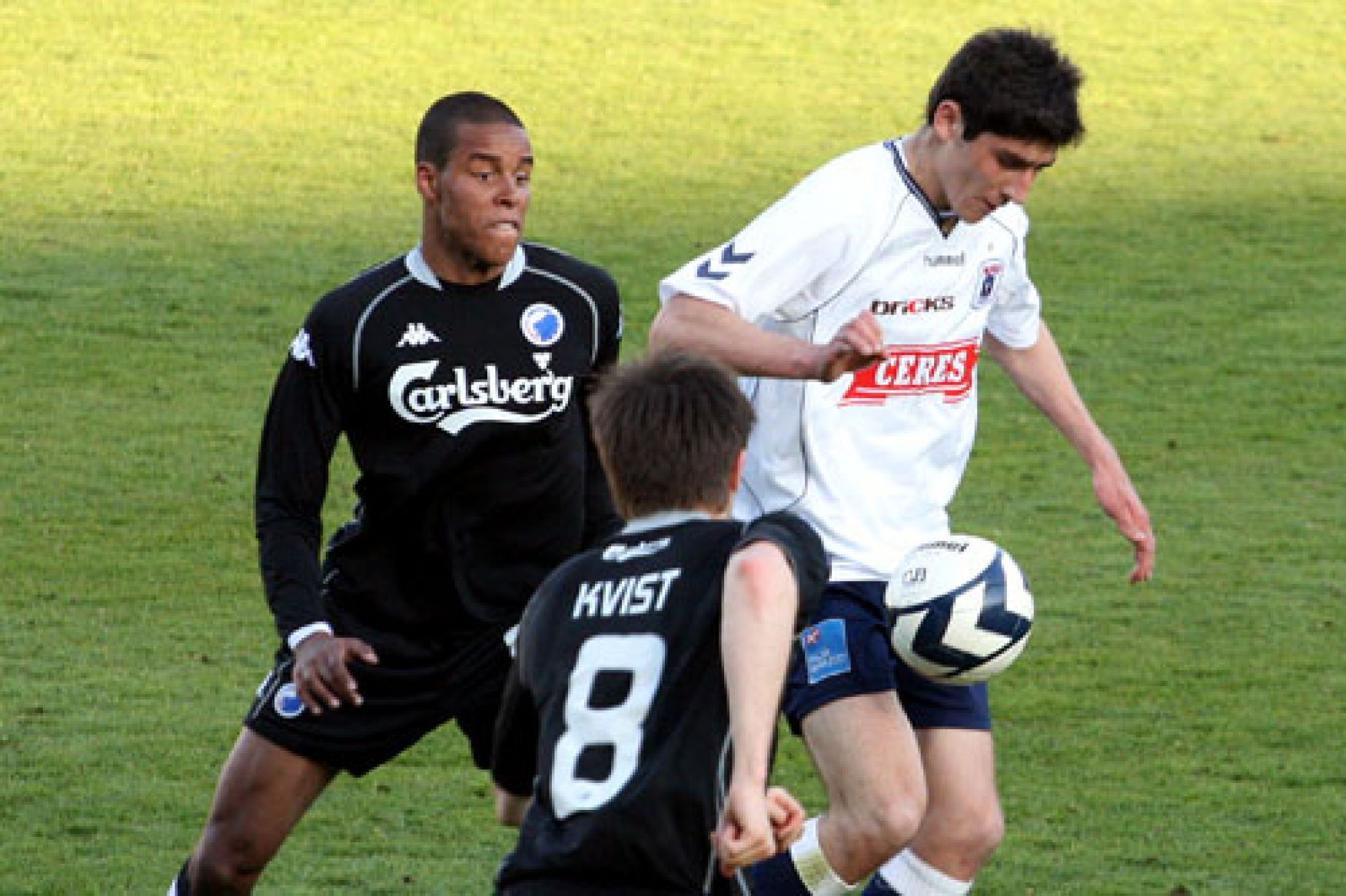 FCK.DK
Solbakken: - Sådan er fodbold
19/04 2009 20:16

Det var en fåmælt Ståle Solbakken, der mødte pressen efter søndagens kuriøse 1-0-nederlag til AGF i Århus. Efter en kamp med en håndfuld store brændte chancer til Løverne, var det i sidste ende hjemmeholdet der løb med alle tre point på en sen scoring af Ole Budtz. Til trods for pointtabet, så var det alligevel på mange måder en tilfreds cheftræner, der kunne se tilbage på kampen.
- Vi burde have afgjort kampen i første halvleg, hvor vi skaber rigeligt med muligheder og kontrollerer kampen fuldstændigt. I pausen siger jeg til spillerne, at de blot skal fortsætte, og det gør vi mere eller mindre også efter pausen, men så får AGF scoringen i slutminutterne. Sådan er fodbold engang imellem, og det er ikke sidste gang der sker, sagde Ståle Solbakken.
- Spillemæssigt er det en fin præstation. I anden halvleg bliver vi dog lidt for utålmodige i perioder og giver AGF er par chancer. Samtidig har vi heller ikke en særlig god slutspurt og laver for mange fejl i slutfasen. Det er klart, at det kan være tungt rent mentalt at blive ved med at brænde chancer, som vi gjorde i dag.
Som opsummering sagde cheftræneren:
- Resultatet er ufortjent set på spil og chancer. Spillerne gør hvad de kan, men sådan er fodbold som sagt en gang imellem. Vi må bare komme videre, sluttede Ståle Solbakken.
Jesper Christiansen: Masser af positivt
- Der er masser af positivt at tage med fra kampen. Vi lægger det pres på AGF som vi skal, og skaber de chancer vi skal. Det eneste skidte ved kampen var resultatet.
Ulrik Laursen: AGF havde tur i den
- AGF har tur i den i dag, og det går desværre ud over os. Vi skulle bare have kendt vores besøgelsestid.