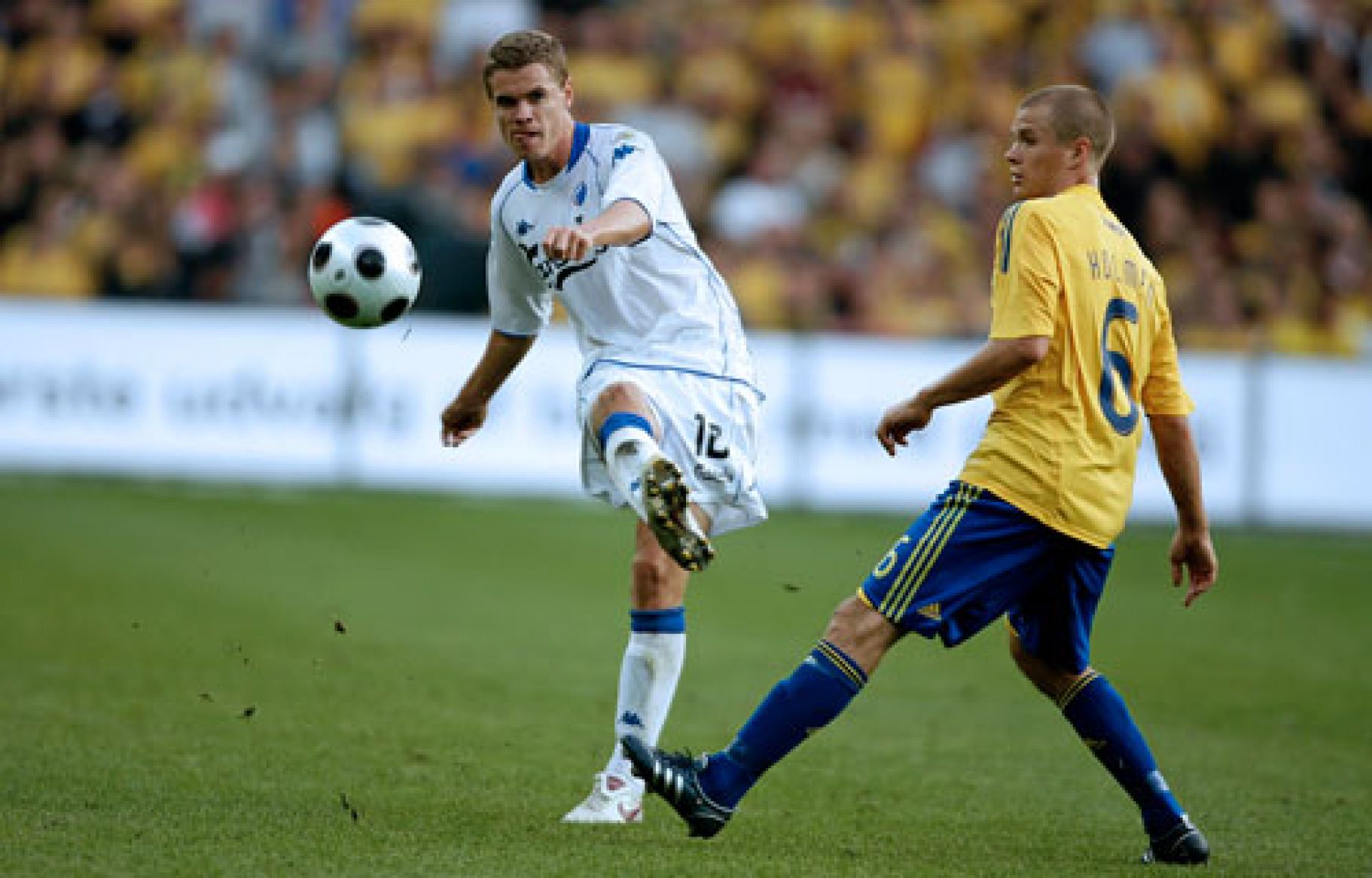 Klasseforskel trods nederlag ...
31/08 2008 20:39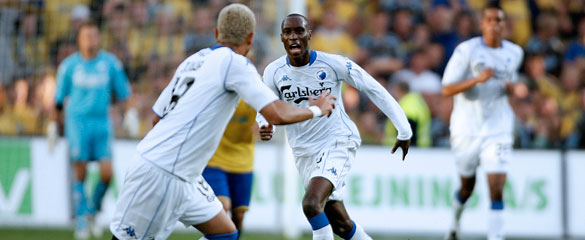 Inden dagens kamp var der lagt en plan i det københavnske omklædningsrum, og den gik på, at der skulle 3 point med bussen hjem til København – eller måske snarere til træningsanlægget "Nummer 10" på Frederiksberg hvor bussen jo stopper. Spillerne ydede en perfekt indsats, fulgte planen, men da bolden ikke ville ind, så endte det med at Byens Hold som det sidste hold i SAS Ligaen kunne fjerne prædikatet "ubesejret" ...
Af Jan Eliassen
Da Claus Bo Larsen fløjtede hans tiende kamp mellem F.C. København og Brøndby af, var det en flok slukørede spillerne fra Byens Hold der kunne konstatere at Jan Kristiansens enlige mål afgjorde kampen til Brøndbys fordel. 
Dagens resultat betyder, at F.C. København desværre overhales af Brøndby i tabellen, og nu er at finde på 3. pladsen, fire point efter de fynske dukse fra OB. Derudover har FC Midtjylland chancen for at overhale Byens Hold i tilfælde af sejr i mandagens aftenkamp. 
En kamp der skulle være blevet vundet i de første 45 minutter, men som takket være manglende skarphed, endte med at blive et ufortjent nederlag. 
Det var derfor også en flok meget skuffede spillede der efter kampen mødte pressen, og Ulrik Laursen konstatere ganske kort:
- Det var tyveri …
F.C. Københavns træner Ståle Solbakken var tilfreds med mange ting, men naturligvis ikke med, at holdet trods klar overvægt i spil og chancer endte som dagens taber. 
Efter kampen sagde Ståle Solbakken: 
- Det er den fjerde kamp i træk hvor vi kører modstanderen ud af banen, to gange Lillestrøm, FC Midtjylland, og så Brøndby i dag. Vi har mange store chancer, og en del "næsten chancer", og vi skulle have afgjort kampen i første halvleg. Da de scorer bliver der begået et kæmpe frispark, men alle mennesker laver fejl i ny og næ, og det sker så uheldigvis for Claus Bo Larsen i dag.