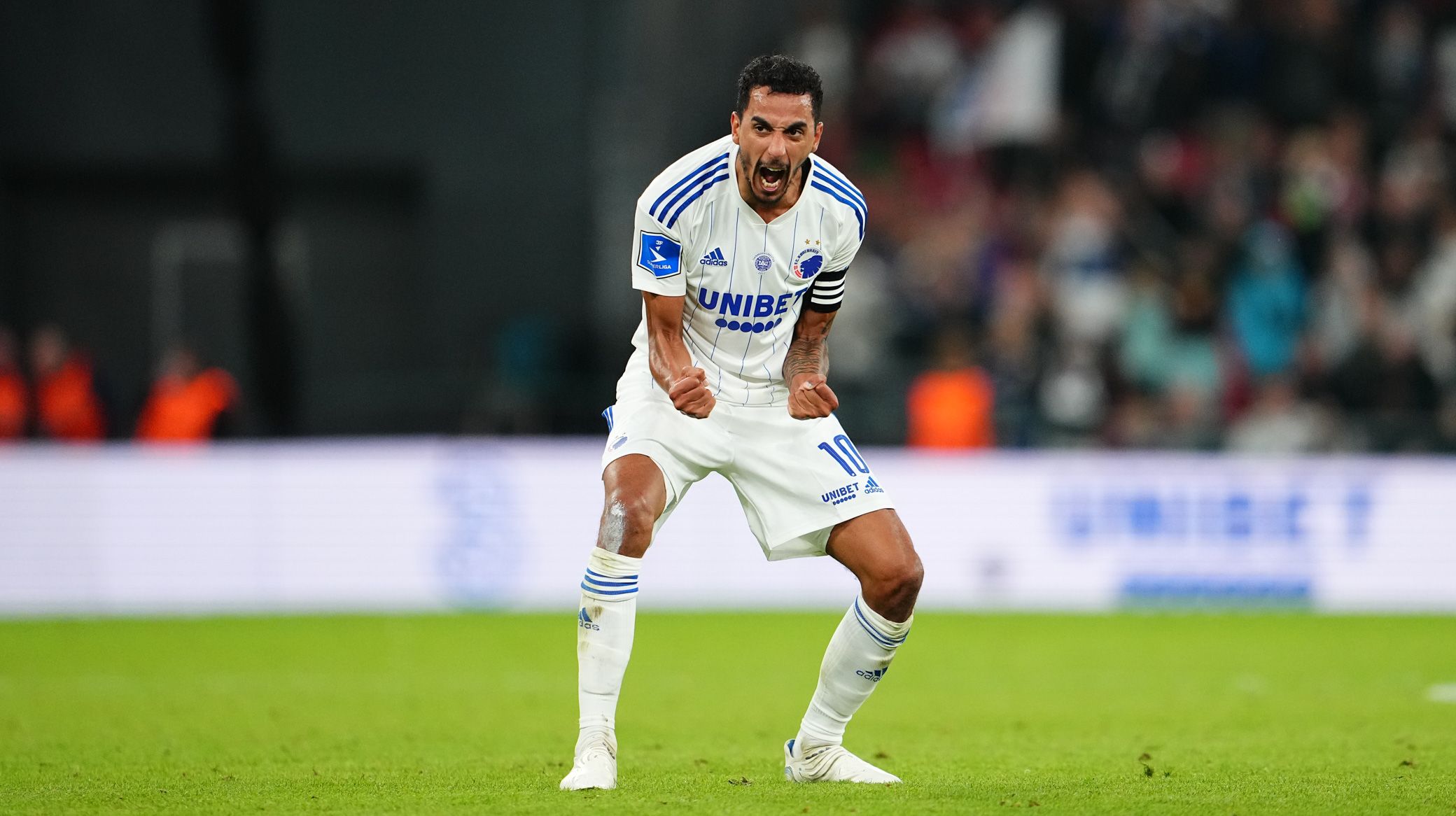 Lars Rønbøg, Getty Images
Zeca: We all have a responsibility to perform
12/09 2022 14:21
F.C. Copenhagen captain Carlos Zeca has called on everyone – from the FCK squad and coaching staff, to the backroom team – to pull together as one and deliver a memorable night in Parken on Wednesday when Sevilla come to town.
FCK host Sevilla in the second UEFA Champions League group game of the season, having lost 3-0 to Borussia Dortmund a week ago, and 2-1 at OB on Saturday.
Wednesday's 9pm kick off is a sell-out in Parken and serves as a challenge for Jess Thorup's side, but is one that Zeca knows the team can step up to.
"Even though I wasn't in the game myself, we all have a responsibility to perform better than what we did in Odense," says Zeca.
"This applies to players, coaches and everyone else around the team. We have evaluated that match, and everyone agrees that it was not good enough.
"Now a top European club awaits us in Parken, and we can only handle that task if the whole group stands together, so that is our focus heading into that match.
"Unfortunately, periods of adversity and fluctuating performances come sometimes, and personally it's bad not being able to contribute every game.
"However, things are getting better, and I hope to play a bigger part in the future, because we are all very motivated to succeed in both the Superliga and the Champions League.
"It requires a lot of effort on Wednesday evening and lots of energy from both us players and from the many fans who have supported us so well for a long time."
Parken Champions League experience will be 'unique'
FCK's captain is also looking forward to experiencing a Champions League group game in Parken for the first time.
"Regardless of what has happened in other matches, these evenings with European football are something special, and it will be unique to play the Champions League in Parken," says Zeca.
"We are all very much looking forward to that, and we will do everything to ensure that everyone has a great experience on Wednesday.
"It's a really tough opponent, even though, like us, they got off to an unsuitable start in the league. That's why we have to hit our absolute top level, and I believe we'll get there."