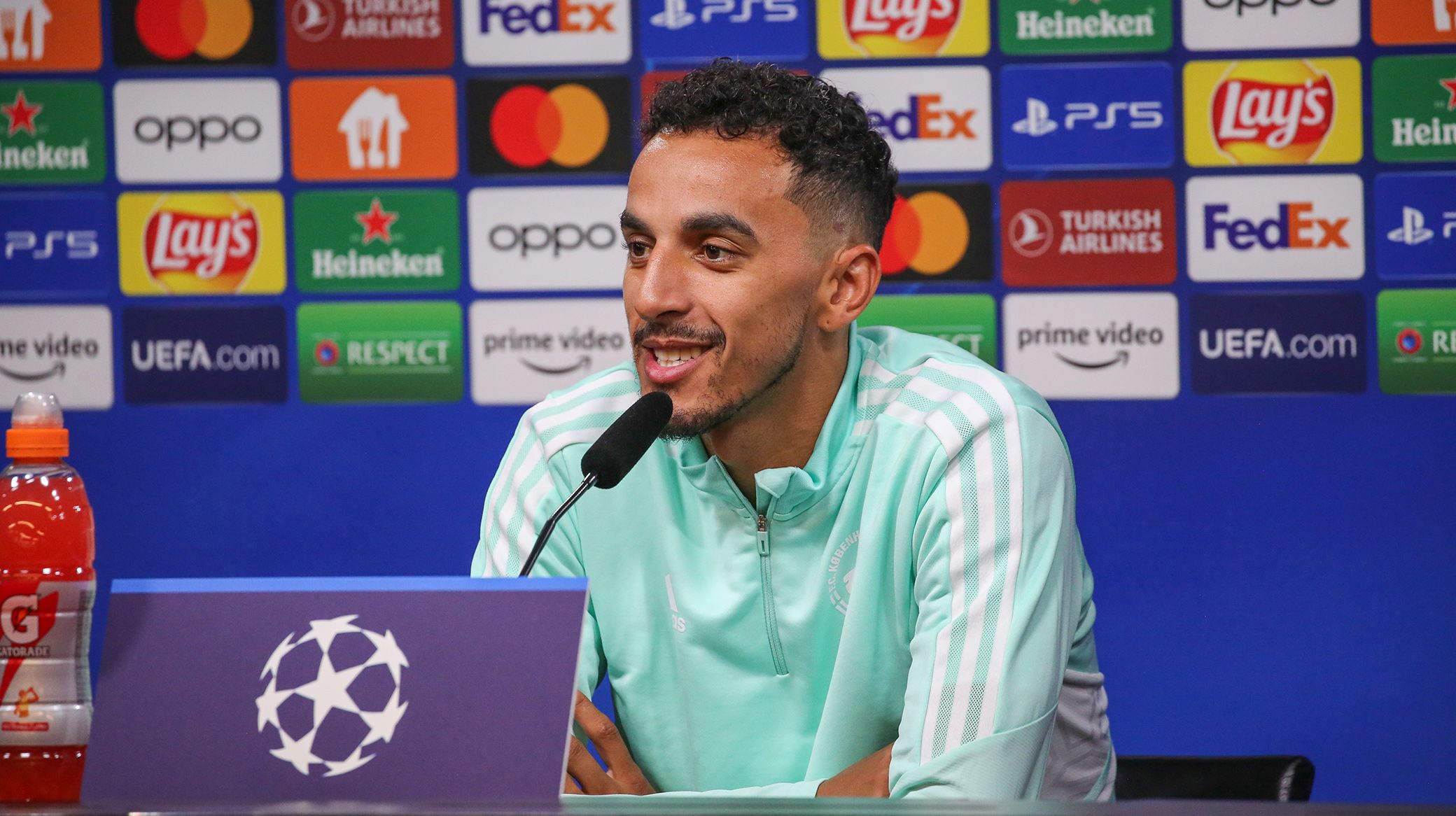 Kristoffer Skadhauge, FCK.DK
Zeca: I'm ready to embrace the Champions League
05/09 2022 18:24
F.C. Copenhagen captain Carlos Zeca says he's ready to play as many minutes as head coach Jess Thorup needs from him when the Lions line up to face Borussia Dortmund on Tuesday.
FCK are preparing for the first UEFA Champions League group game of the season in Dortmund.
Around 3,500 supporters will fill the away end in Germany. And Zeca, who has made six appearances since recovering from an injury in the summer, is prepared to offer whatever he can to secure the points.
"I'm ready if the coach needs me. I will play as many minutes as he wants!" says Zeca.
"I'm ready to play the full 90 minutes and hopefully I can do that more often now we're into the season. There's still a process I need to go through and we're aware of that. I just hope I can go through more games consecutively from now on."
Zeca, 34, has never played in the Champions League group stage before despite a long career playing for top European teams.
Reflecting on his journey, he says: "The Champions League was a dream. Now it's not anymore. Now I'm here.
"It means everything, since I started to play football of course I wanted to be a professional, and sat in front of the TV watching so many Champions League games.
"It's the biggest club competition. For me after all these years and being able to play for the first time in the Champions League, it means everything. I think I've done pretty well in my career until now and this was one of the tournaments I've so far missed.
"But I'm here now and I want to enjoy it, and be the best as an individual and as a team."