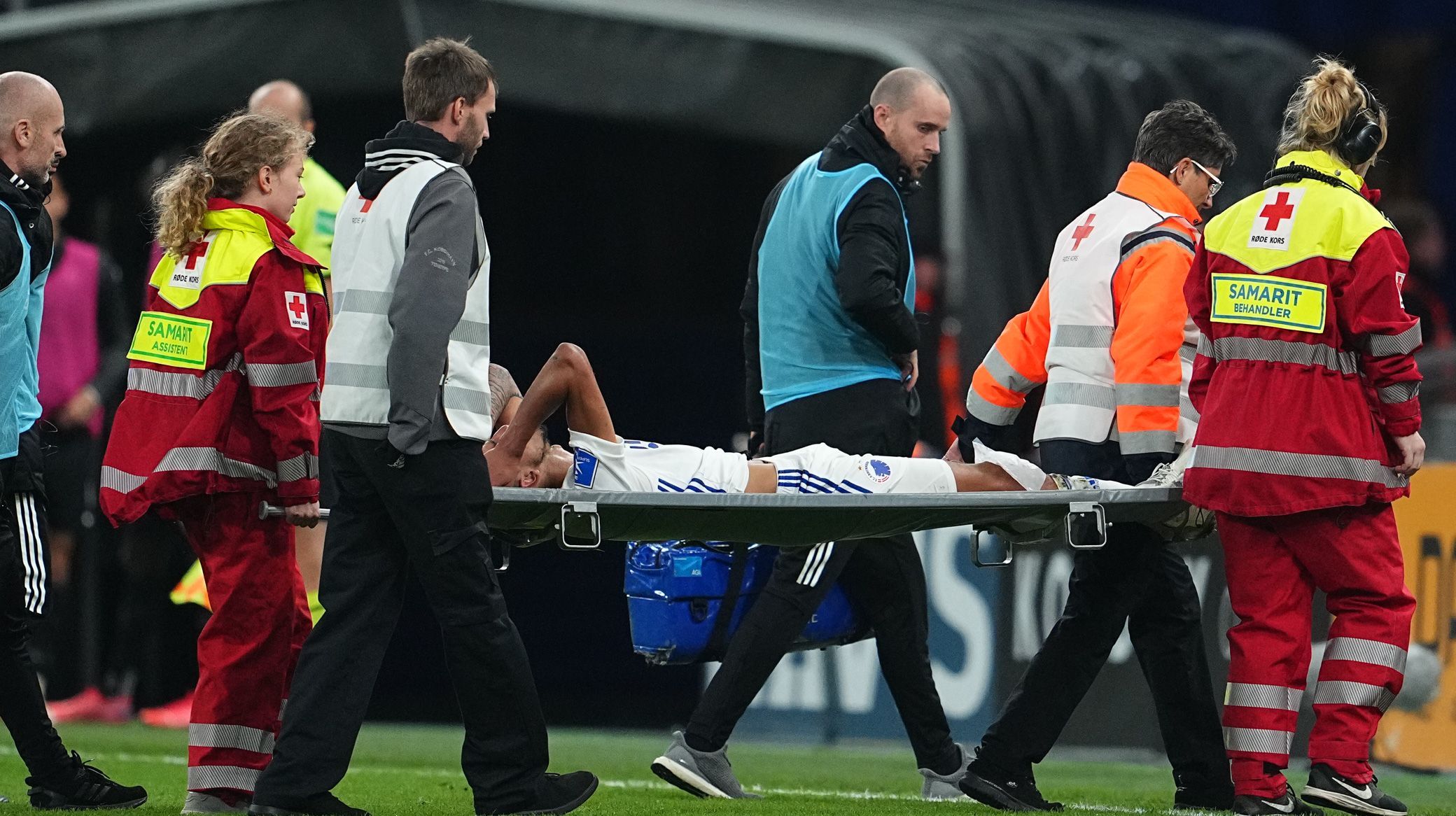 Lars Rønbøg, Getty Images
Zeca and Falk injury updates
04/10 2021 11:35
F.C. Copenhagen captain Carlos Zeca has suffered a cruciate ligament injury and is expected to be out for some time.
Zeca went down during Sunday's 1-1 draw with Viborg and was taken off the field on a stretcher. The club can also confirm that Rasmus Falk will be out for between four and six weeks with a muscle injury.
"As far as Zeca is concerned it is a serious injury that requires both an operation and a longer rehabilitation process," says FCK's chief physician Morten Boesen.
"That is why it is too early right now to set a time frame for his return to football.
"For Rasmus, it is about a stubborn muscle injury, where we now unfortunately have to take a step back before we can take more forward. It is of course extremely annoying for both players."
The injuries suffered to two first-team players is of course a setback for head coach Jess Thorup.
"First and foremost, it's tough for the two players who are now being kept from being the crucial part of the team they normally are," said Thorup.
"We're all thinking about them and want to help them get back on track as quickly as possible. They're both very mentally strong people, so I'm sure they'll get through this.
"As a team, it's obvious that it's a big loss for us to lose two of the Superliga's very best players for a long time, so it's going to increase the demand on the rest of the squad, where we expect to see other players step up and take on greater responsibility both on and off the field."
Zeca himself said that while he is frustrated to be injured, the medical staff at the club will ensure he makes the best of his recovery.
"It's a hard blow right now, but I know that everything will be fine again," said the captain.
"I'm most annoyed that I can't help the team, but will support as best I can off the field.
"Fortunately, I am in good hands with our skilled health staff at FCK, so now I have to go through the operation and then I will work my way back."
Everyone at the club wishes both Zeca and Falk a good recovery.