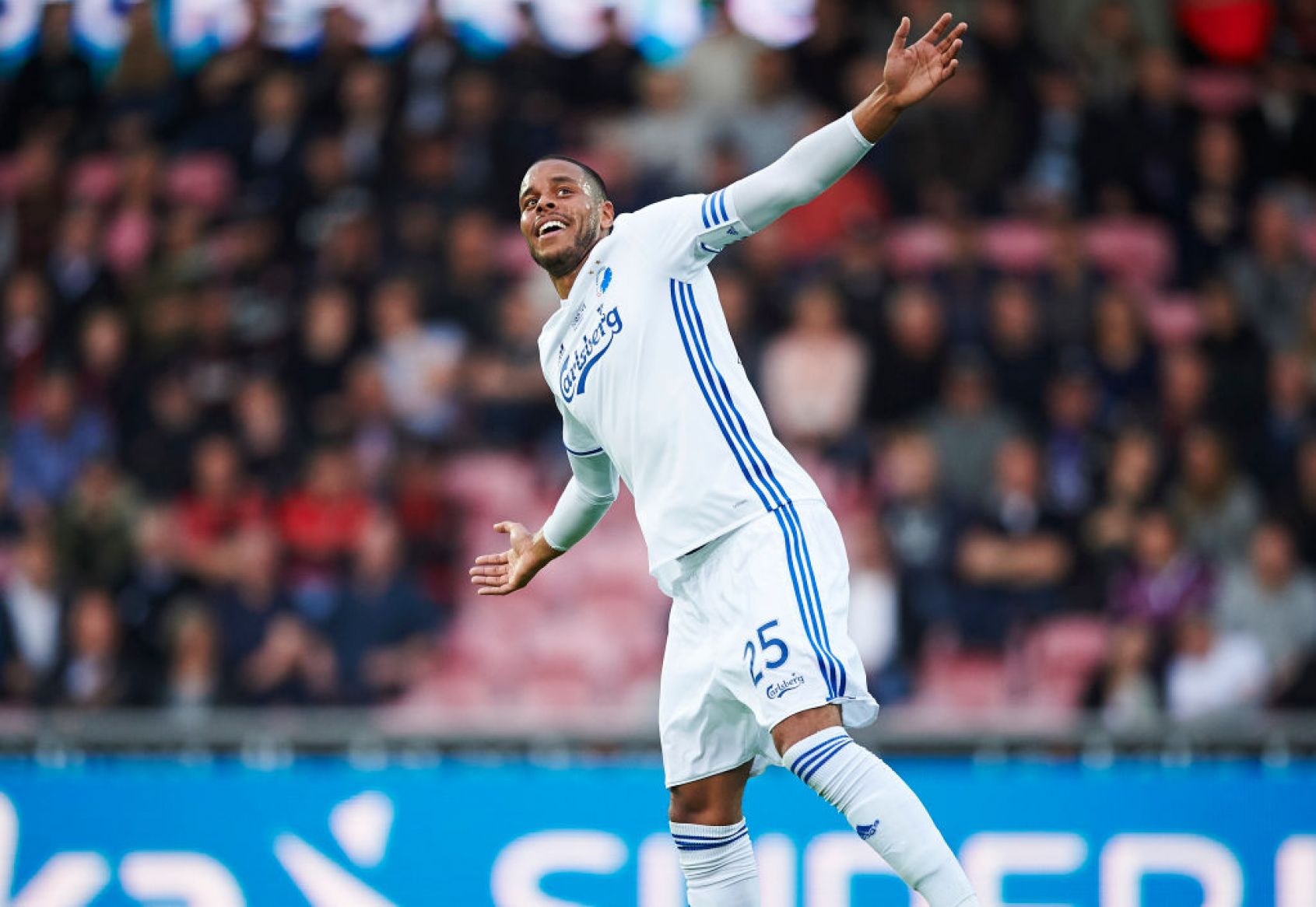 Lars Rønbøg, Getty Images
Zanka returns to F.C. Copenhagen on deadline day
05/10 2020 23:40
F.C. Copenhagen have agreed to sign Mathias Zanka Jørgensen from Turkish side Fernerbahce S.K. on a loan agreement until the summer of 2021.
Zanka therefore returns to Copenhagen after stays in English, German and Turkish football.
"I have had regular contact with Zanka since he left the club and every time he has changed club we have been in dialogue, but it has not been possible within the financial framework we have," says FCK manager Ståle Solbakken.
"We also knew that it would be a poker game in this window, where the only opportunity for us to get into the game was here in the last hours, if we were to manage it within our financial framework. That opportunity arose and we were ready to seize it when it came.
"Therefore, we have also been able to make a financially sensible deal that is completely within our framework.
"We know what we get with Zanka. He has our DNA and culture right down to the bone and he will contribute from day one both on the field and in everyday life.
"He's a defender at the international level who does not need the big introduction or presentation on my part. We are very happy to have him back at the club, just as we know the fans are looking forward to seeing him in the white jersey again.
"Now this is the third time I get to coach him, so I do not think I have to start over with him this time."
Zanka went through a medical while with the Danish national team, and expressed his delight in securing a return to Copenhagen and Parken Stadium.
"It will be great to be back at FCK and Parken," says Zanka.
"I'm really looking forward to being back in Copenhagen and at the club. It's my home in many ways, and I'm coming back to give everything so we can win some titles this summer.
"It has been quick to get this all in place here in the end, but Ståle and I have kept in touch all the time and now arose the chance and the timing was right for all parties.
"I'm just happy with it and really look forward to coming in for training again as soon as I'm done with the upcoming international matches."
Zanka will once again wear his old No 25 shirt.