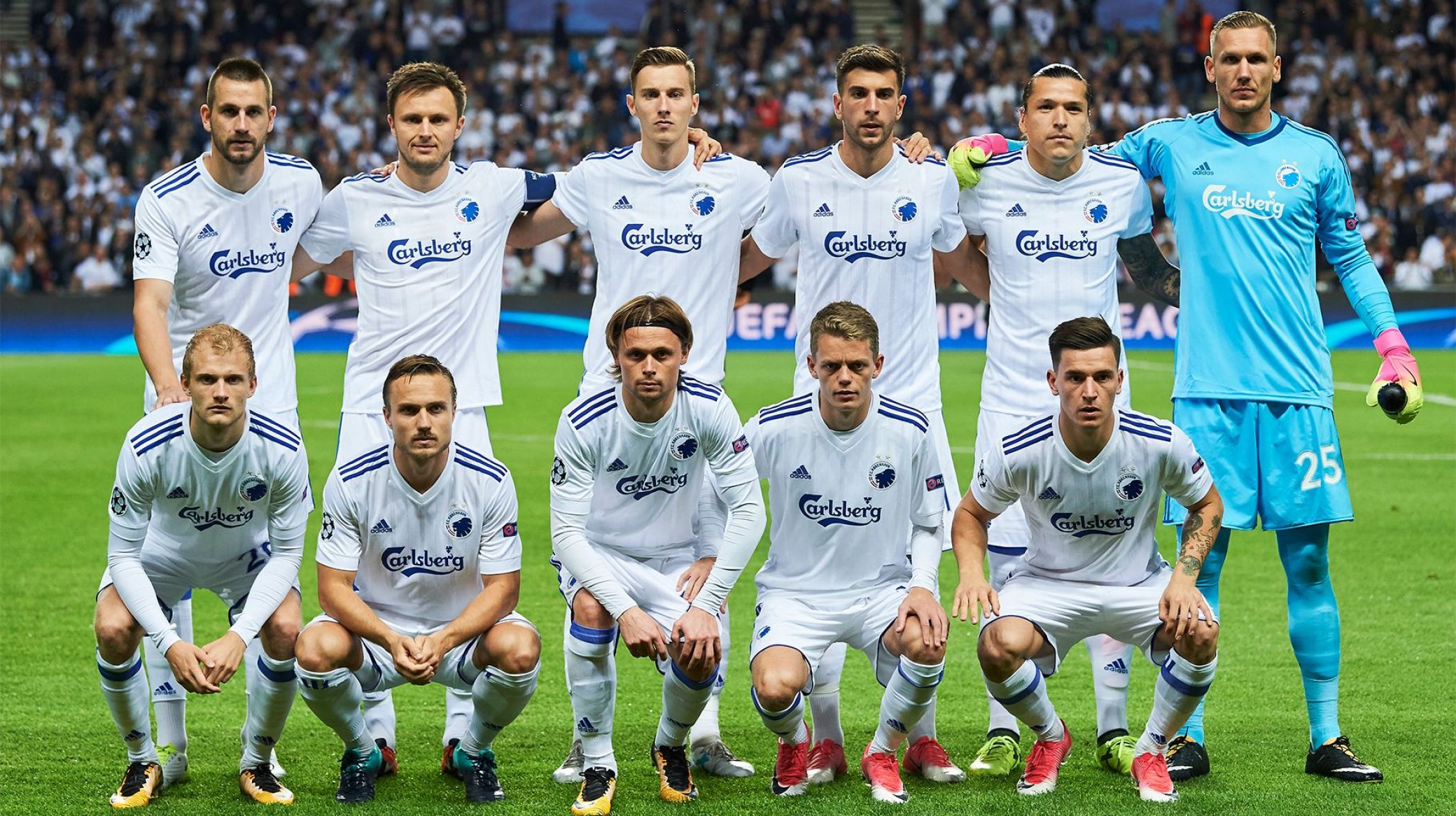 F.C. Copenhagen show off their white home strip
fck.dk
Why do F.C. Copenhagen play in all white?
12/09 2017 10:08
F.C. Copenhagen's iconic home kit has a rich history in its conception and evolution.
F.C. Copenhagen was formed in 1992 when two of the capital city's biggest clubs, B1903 and KB, merged. Of course, there was a need for a new kit and the club found an appropriate way to reflect the histories of both founding institutions.
B1903 played in black and white. They were seven-times Danish title winners when they merged with KB, whose main colours were blue and white.
So in 1992 it made sense to accommodate the colours into one new trøje, meaning 'shirt' in Danish. FCK's first kit in the 1992/93 season was all white with blue trim. The away kit was either red or blue. The iconic F.C. Copenhagen circle badge, with the blue lion and red lines, ensures the traditional colours are on every single FCK shirt — no matter how wacky they sometimes are!
FCK club colours
The club colours and identity have continued to this day. In the early 1990s FCK's white shirt took many guises, with the memorable adidas blocks coming over the shoulder a particular favourite of some fans.
A thin blue trim adorns the iconic 2001 home shirt when club legend Sibusiso Zuma scored his overhead kick against rivals Brøndby at Parken — a goal that lives long in the memories of FCK fans.
In the 2010/11 season FCK wore black and blue hoops in their away jersey — a reminder of the club's historic roots and a shirt that was well represented in F.C. Copenhagen's most successful domestic campaign where they broke Superliga records on course to the title.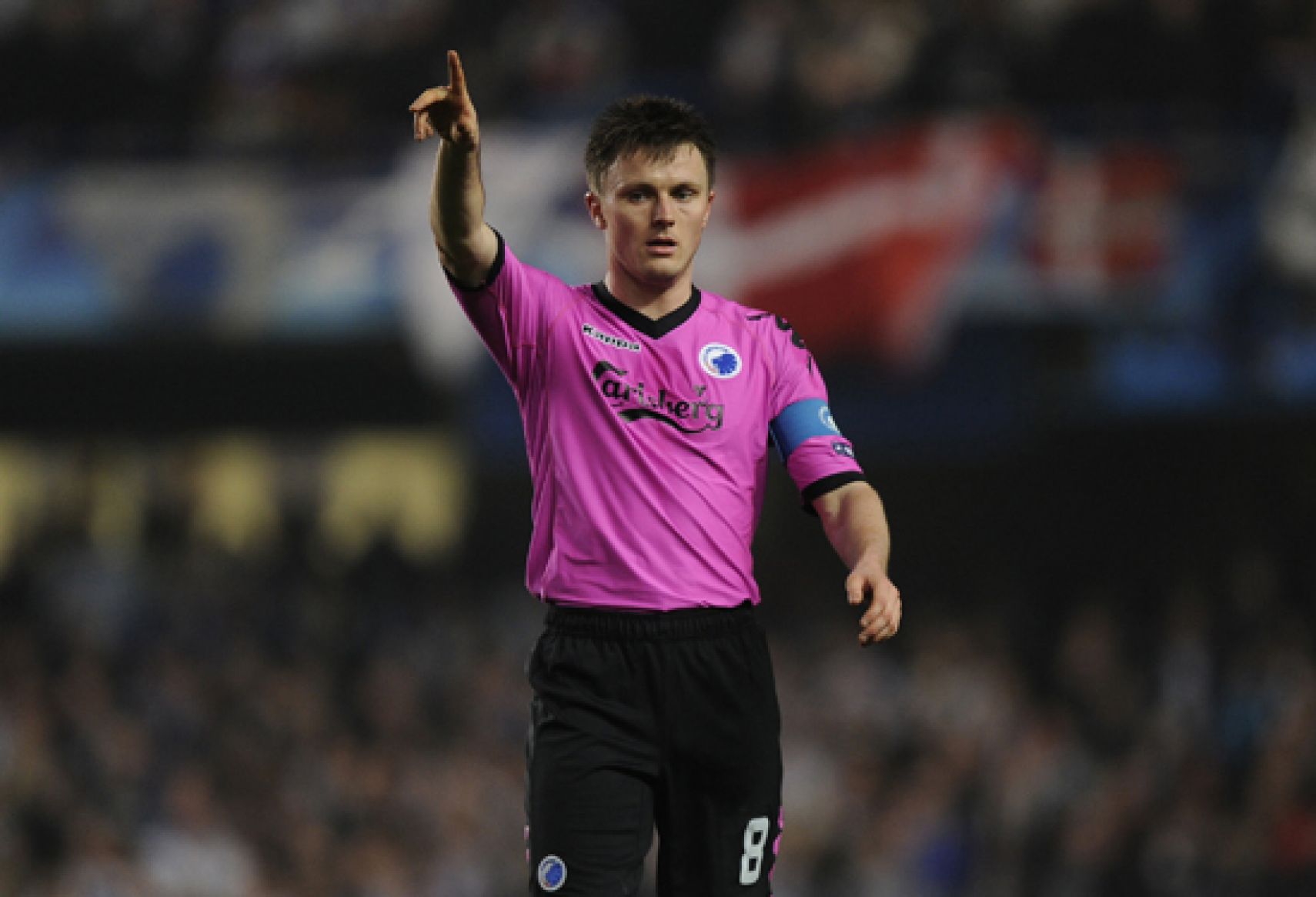 Different designs
There have been, we must admit, some 'interesting' designs. The 1998/99 home shirt, with draw-string collar and Umbro trim, certainly caught the eye. As did FCK's pink European kit in 2011, which earned plenty of praise from Chelsea FC fans during their Champions League knockout encounter.
F.C. Copenhagen are also lucky to have enjoyed plenty of success over our 25 years. We have won 12 Danish league titles, including one in our debut season, claimed the DBU Cup eight times and competed in Europe in 11 of the past 12 seasons.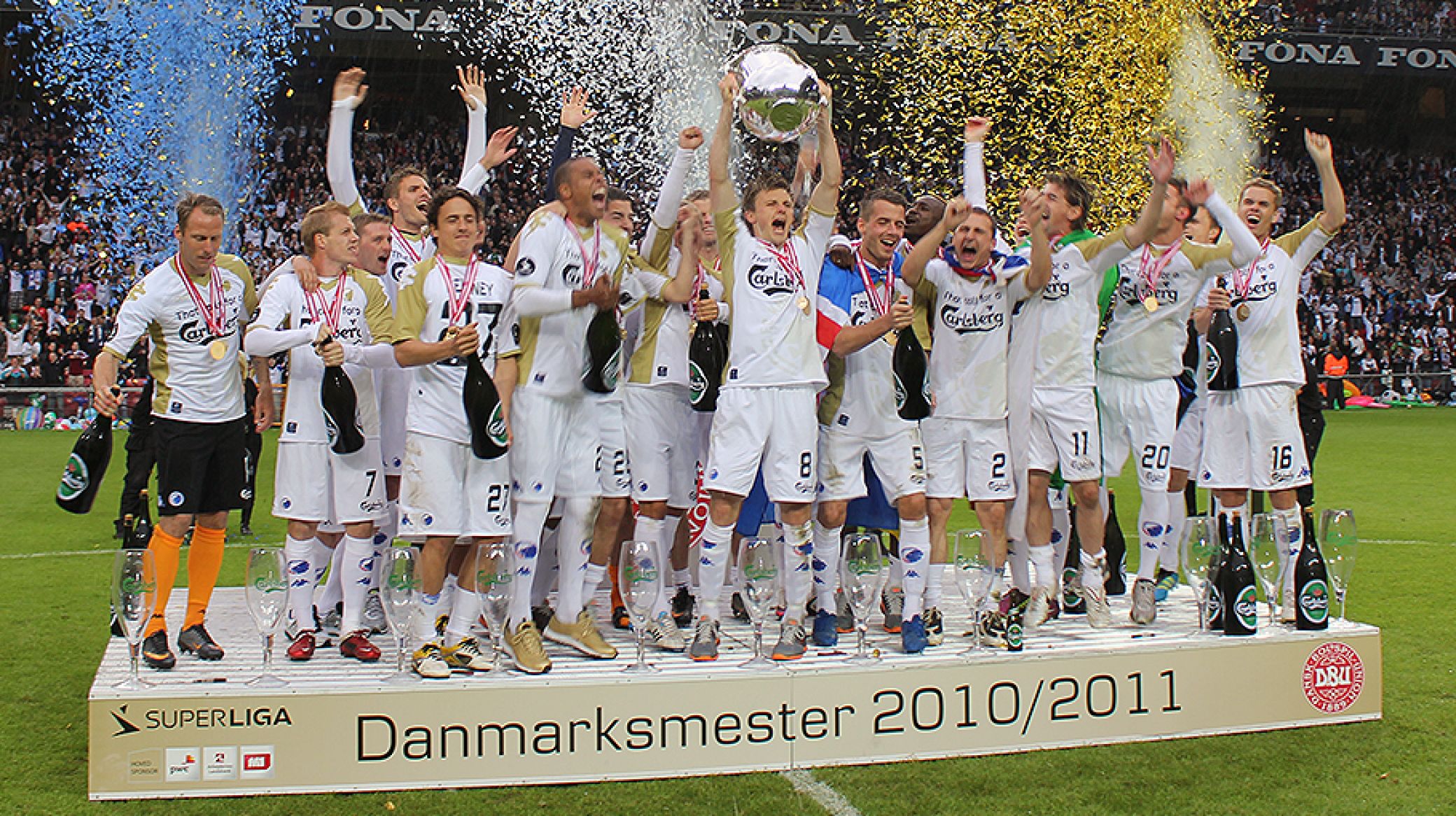 Therefore, celebrations known as the 'Guld Fest' happen quite regularly. FCK will always celebrate a title win in grand fashion. And we mean fashion! If the trophy is wrapped up on the final day of the season FCK will play in gold-trimmed kit with a gold badge. It is a privilege we don't get tired of undertaking!
25 year celebrations
Last season FCK celebrated 25 years as a club without bold, proud colours to reflect our history. The home kit was, of course, all white, while our away kit was deep blue and our third kit a brilliant red, to honour the first away kits the club had. Kit designers adidas worked tirelessly to come up with a conceptual kit design worthy of our 25th year celebrations.
Carlsberg
Carlsberg have been our main sponsor for years. The relationship with one of Denmark's biggest brands is wrongly thought to have started in 1999. But in fact FCK wore Carlsberg on their shirts way before that! Back in 1994 F.C. Copenhagen were invited to play in a friendly tournament in Bangkok. We beat Gremio in the semifinal and Nigeria in the final, both 1-0. The sponsor at the time, Danica, were not interested in advertising in Thailand and so Carlsberg took up the opportunity.
Dedicated FCK fan Mark Pedersen even has a shirt from that very tournament, the No 8 shirt in fact.
"I have collected FCK jerseys for many years and some years ago I came in contact with Iørn Uldbjerg through a common acquaintance," Mark said.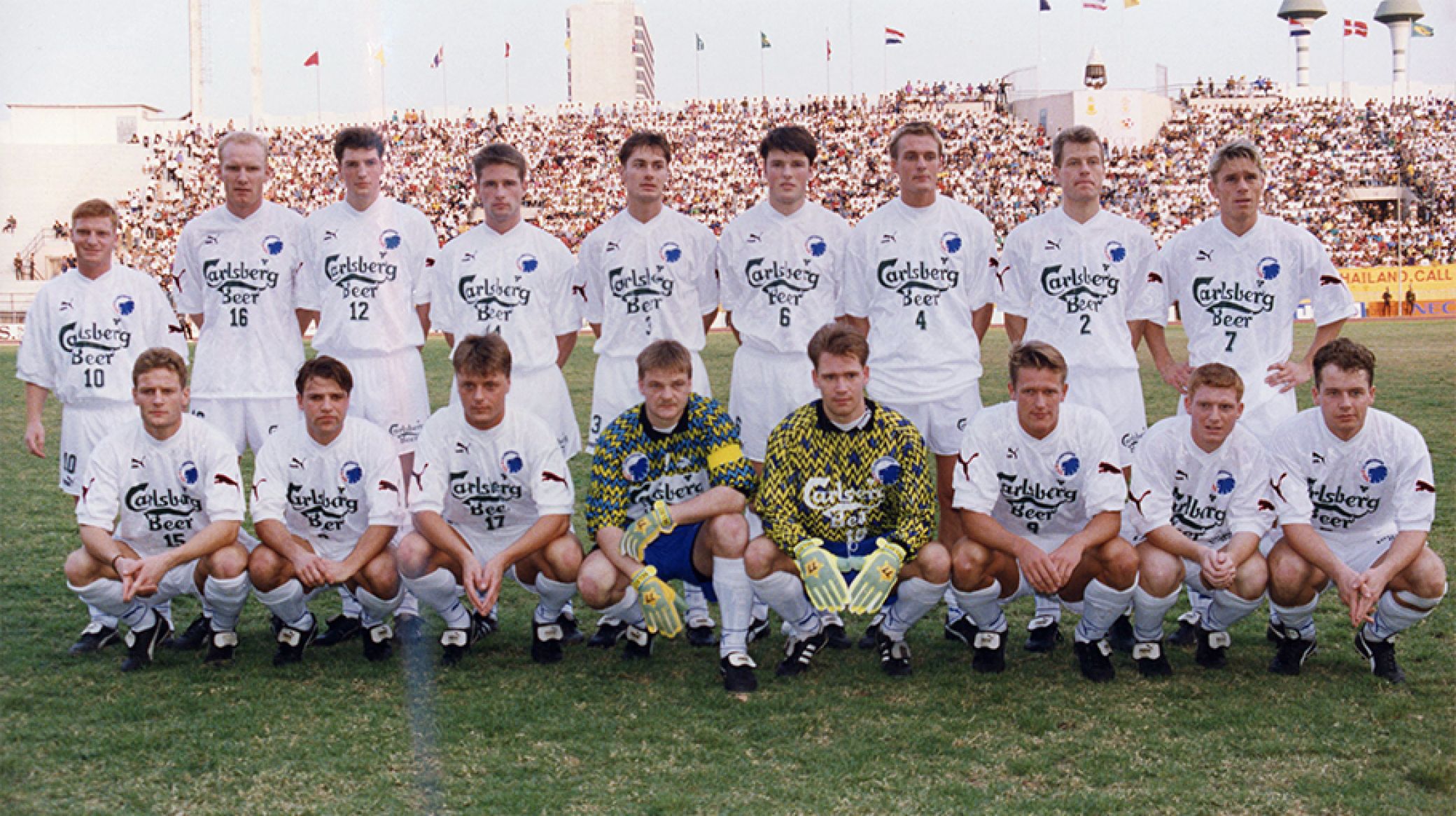 "It turned out that he still had his very rare PUMA shirt with the Carlsberg logo from the tournament in Bangkok. I visited him at his apartment in Frederiksberg where he stored old jerseys in his attic. We had a long dinner discussing football and a couple of glasses of red wine.
"It all ended with a fair price for this shirt and a few other things!"
Carlsberg reman FCK's sponsors to this day and in 2016 they agreed a new three-year sponsorship with the club, with an option for a further two years.
See the kits
You can check out FCK's historic kits at the FCK Experience at Telia Parken, which is open every day including match days and is free of charge.