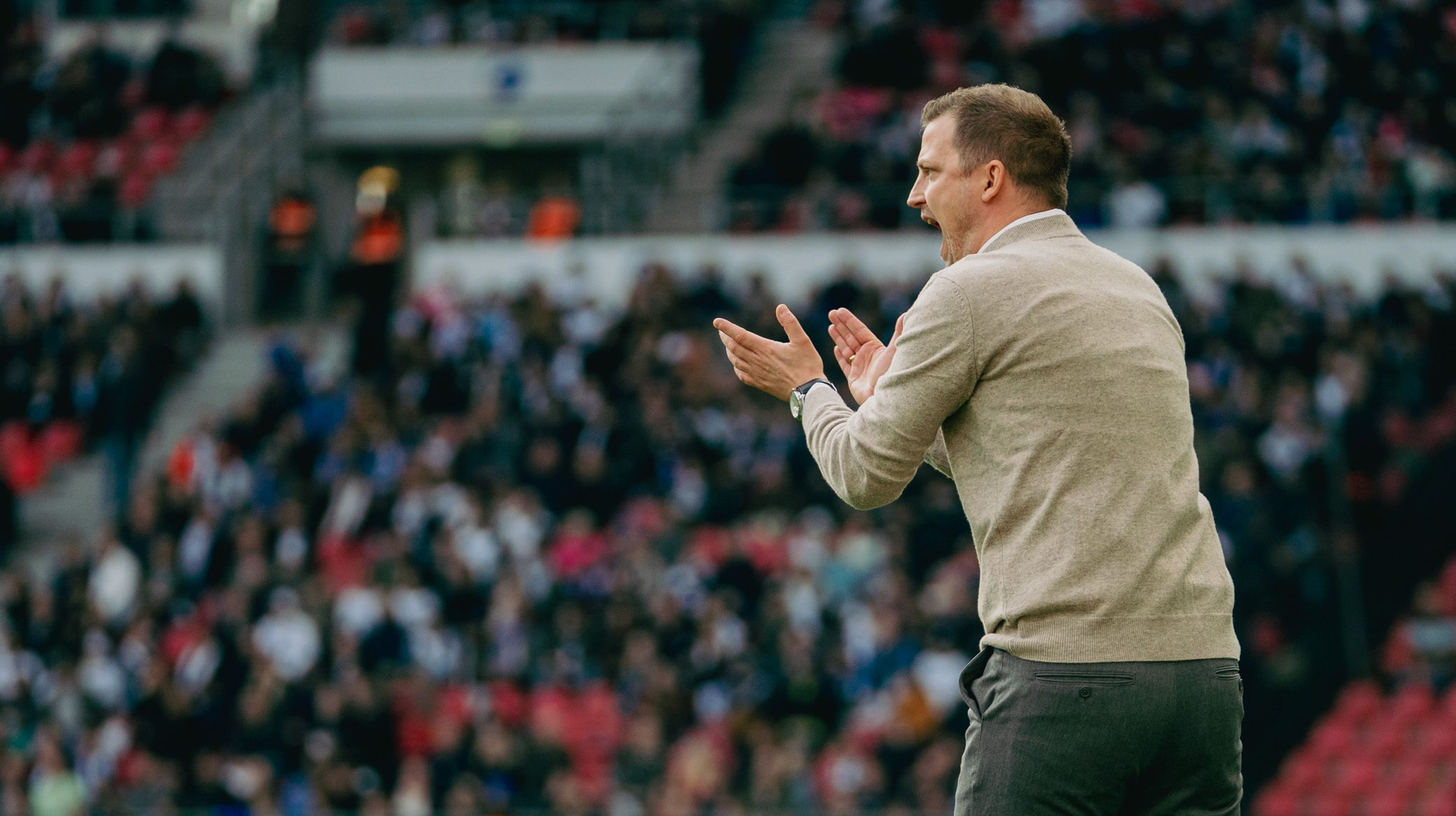 Gaston Szerman, FCK.DK
We've learned a lot about FCN – Neestrup
08/05 2023 12:17
F.C. Copenhagen head coach Jacob Neestrup says his team has learned plenty about Monday evening's opponents FC Nordsjælland, with the two clubs meeting for the fourth time in five weeks.
The Lions top the Danish Superliga table by two points and face second-placed FCN in Farum at 7pm this evening.
There are now just five games remaining in the league, and Monday's clash begins the reverse fixtures of the 10-game Championship Round that split the table in half earlier this spring.
FCK beat FCN 5-3 in the Danish Cup semi-finals on Thursday. And Neestrup is looking forward to another meeting.
"It is of course special to face the same opponent four times in five weeks," says Neestrup. "We have learned from all three previous games, good and bad, and we must take that learning into the game tonight.
"We have to be better at controlling when the game should be open, and when to close things down.
"The pace and intensity will be high no matter what, and therefore it is important that we manage to close the game down a little more often than the other day. And especially preferably with the ball in their half.
"Our breaking and counter play have been good against them in all three games, and it will be crucial for us to put those strengths into play again."
FCK fans have sold out the away allocation in Farum, but supporters can watch at home on TV3+ and Viaplay. International fans can also watch the game on FIFA Plus.