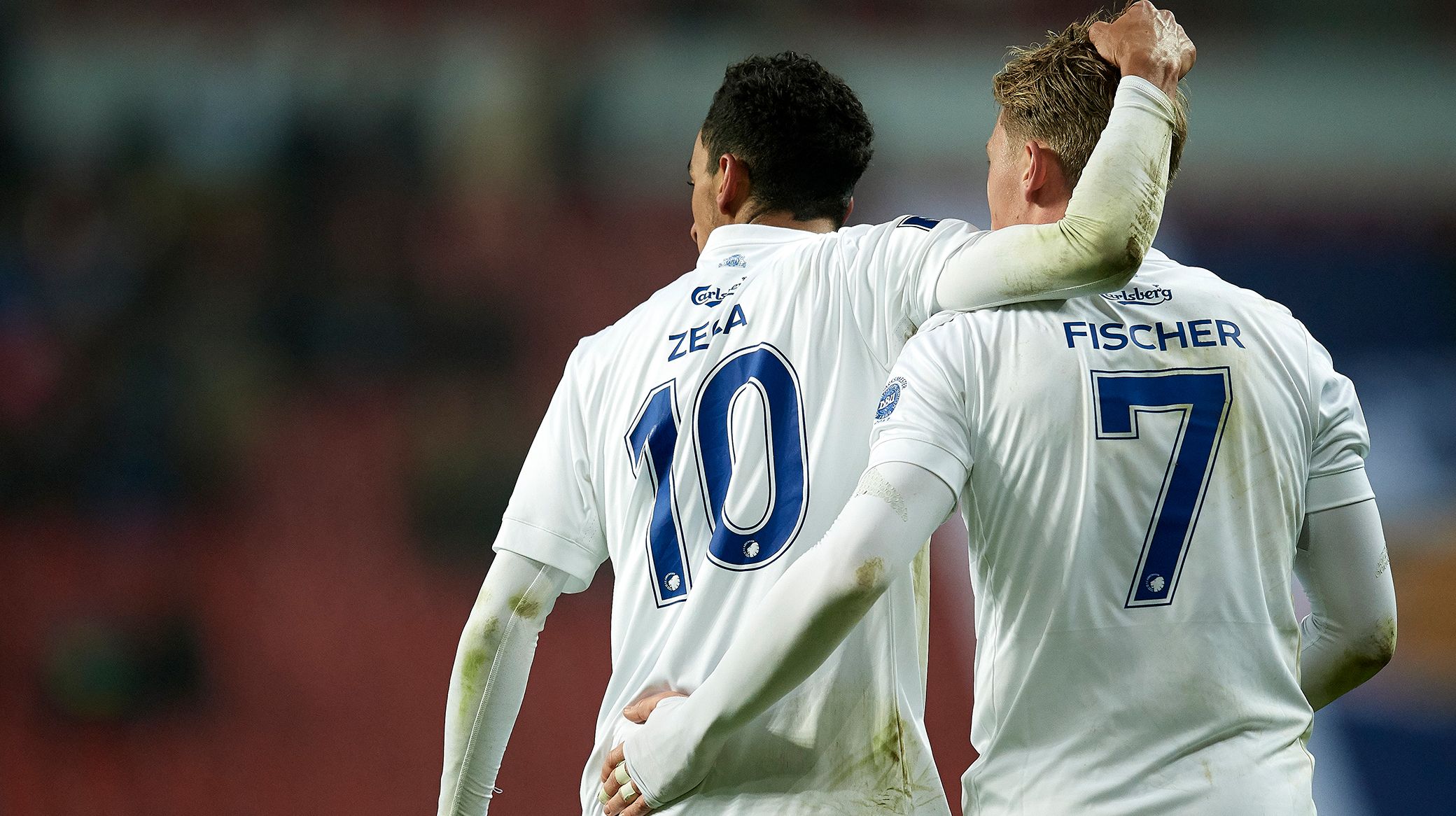 Jan Christensen, Getty Images
Viktor Fischer to wear No 77 vs Atletico
13/02 2018 19:08
FC Copenhagen striker Viktor Fischer will wear the No 77 shirt against Atletico Madrid.
Fischer joined FC Copenhagen in the winter and Thursday will be the striker's first Europa League game for the Lions.
But he will not be able to wear his usual No 7 shirt for the game.
That is because UEFA rules dictate that no two players can wear the same shirt number for the club in one season.
FCK sold Benjamin Verbic, who wore the No 7 shirt in the Europa League group stage, in January.
Therefore, Fischer must don the No 77 shirt on Thursday.
This incident has happened before. Last year, Uros Matic played with the No 88 shirt after taking up Thomas Delaney's old number (8).
Meanwhile, Jonas Wind cannot play in his usual No 23 shirt so will wear No 43.