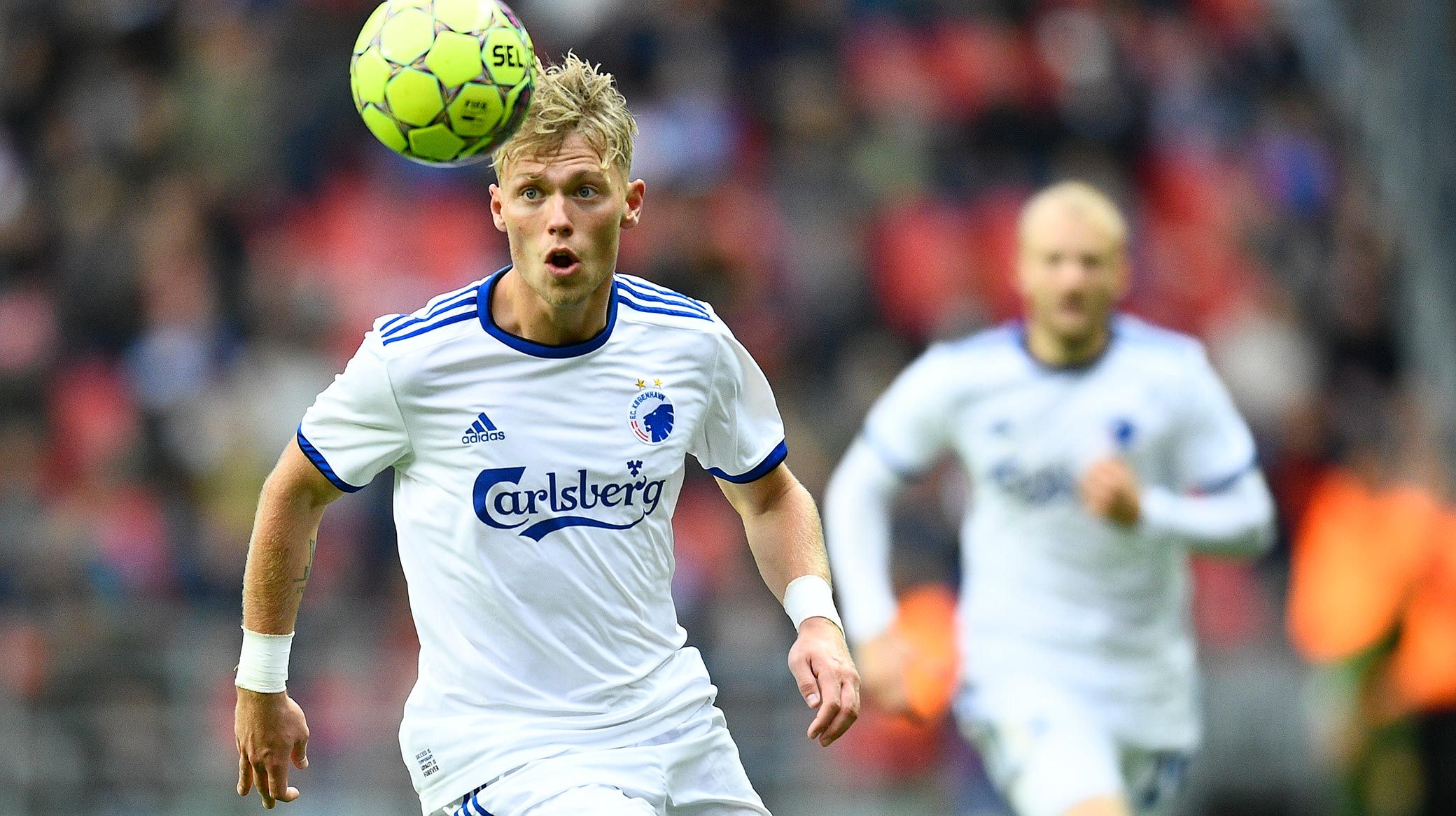 Jan Christensen, Getty Images
Viktor Fischer: Thank you to FC Copenhagen fans
25/09 2018 19:00
FC Copenhagen have enjoyed two big results in Telia Parken this week against FC Zenit and FC Nordsjælland.
And the two home games were watched by a combined 40,000 FC Copenhagen supporters.
The atmosphere inside Telia Parken for both games was electric and FCK striker Viktor Fischer says the it hasn't gone unnoticed among the players.
"It goes without saying you go further in games when there are a lot of people, but I don't think everyone understands how big a difference is actually makes for us during the game," Fischer told FCK.dk
"I also think that big crowds belong to a big team - and a European team - and that we have these matches where there are a lot of spectators.
"We want to have many more, because it really makes a difference.
"You can sense the songs, the energy and the pressure at the other end of the field, and it comes from more fans in the stadium, when it's 20,000 spectators instead of 10,000.
"I always try to bring the same energy level into the matches, whether there are many or few spectators, but my 'brightness' rises when there are many.
"It makes a difference in those small margins. I just hope people have had a good experience and come back a lot of times in the future."
FC Copenhagen's next home game is against Randers on Sunday, October 7 at 4pm.
The Lions also host Slavia Prague in our next Europa League game on Thursday, October 25 at 6.55pm.
>> Buy FC Copenhagen tickets for both matches here