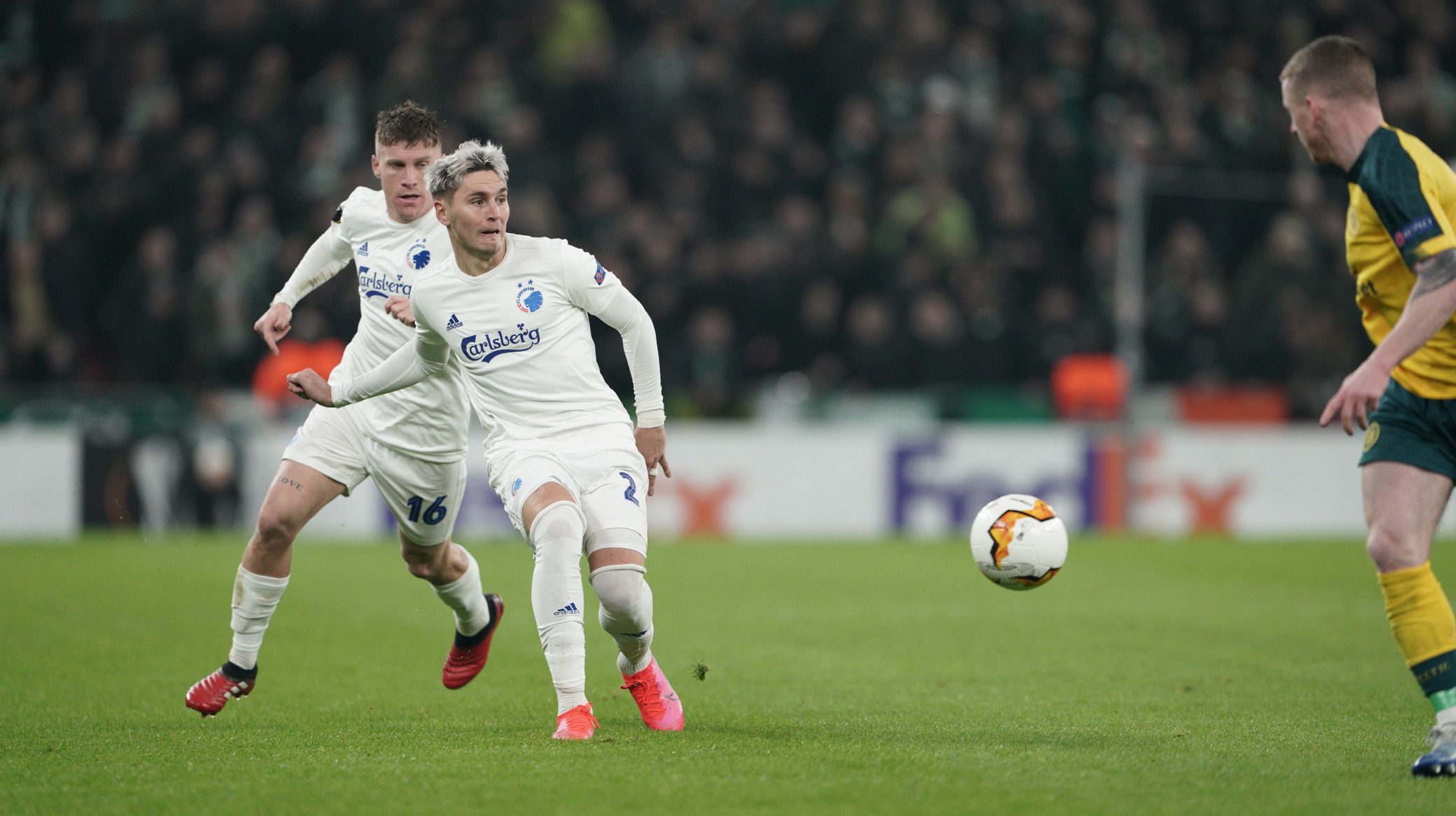 Lars Rønbøg, Getty Images
Varela: I've missed football
01/06 2020 15:12
F.C. Copenhagen's Guillermo Varela is looking forward to pulling on the shirt once again tonight as the Lions face Lyngby in their first competitive game since the lockdown.
Danish football has returned with 3F Superliga action in the past few days, as the Danish government continue to ease lockdown measures.
FCK travel to Lyngby tonight for their first competitive game since March, having played two friendlies last week.
And Varela is gunning to get back out on the field.
'We finally have a match'
"I feel in good shape, full of energy and I'm ready," he said. "We've been training well, and it's almost like a two-month preseason before the season starts.
"Now we finally have a match! I've missed football SO much.
"It has been a crazy time and of course a difficult situation for us. Fortunately, my girlfriend has been with me here in Copenhagen all the time, which has been nice. And I've spent a lot of time with Pep Biel and Michael Santos.
"We've been drinking a lot of mate and played a lot of video games. But I've talked a lot about it all with my family at home via FaceTime and WhatsApp.
Good mental coaching
"Our 'mental coach' Martin Langagergaard has also been good for all the players in the squad - especially us foreigners. But now, fortunately, things are going the right way in many places, and now football is rolling in Denmark once again."
FCK beat Lyngby 2-0 when these sides first met in Telia Parken earlier in the season. And Uruguayan Varela firmly believes the Lions will earn another three points today.
"It's the first game after the break, so you have to orientate yourself on the field as a team again," he said.
"It is imperative that we manage to keep our concentration and formation throughout the match. And we're ready to fight for those three points - and for our fans, even if they can't support us at the stadium."
You can watch F.C. Copenhagen online directly on Canal 9 and DPlay / Eurosport Player. Kick off is 6pm.