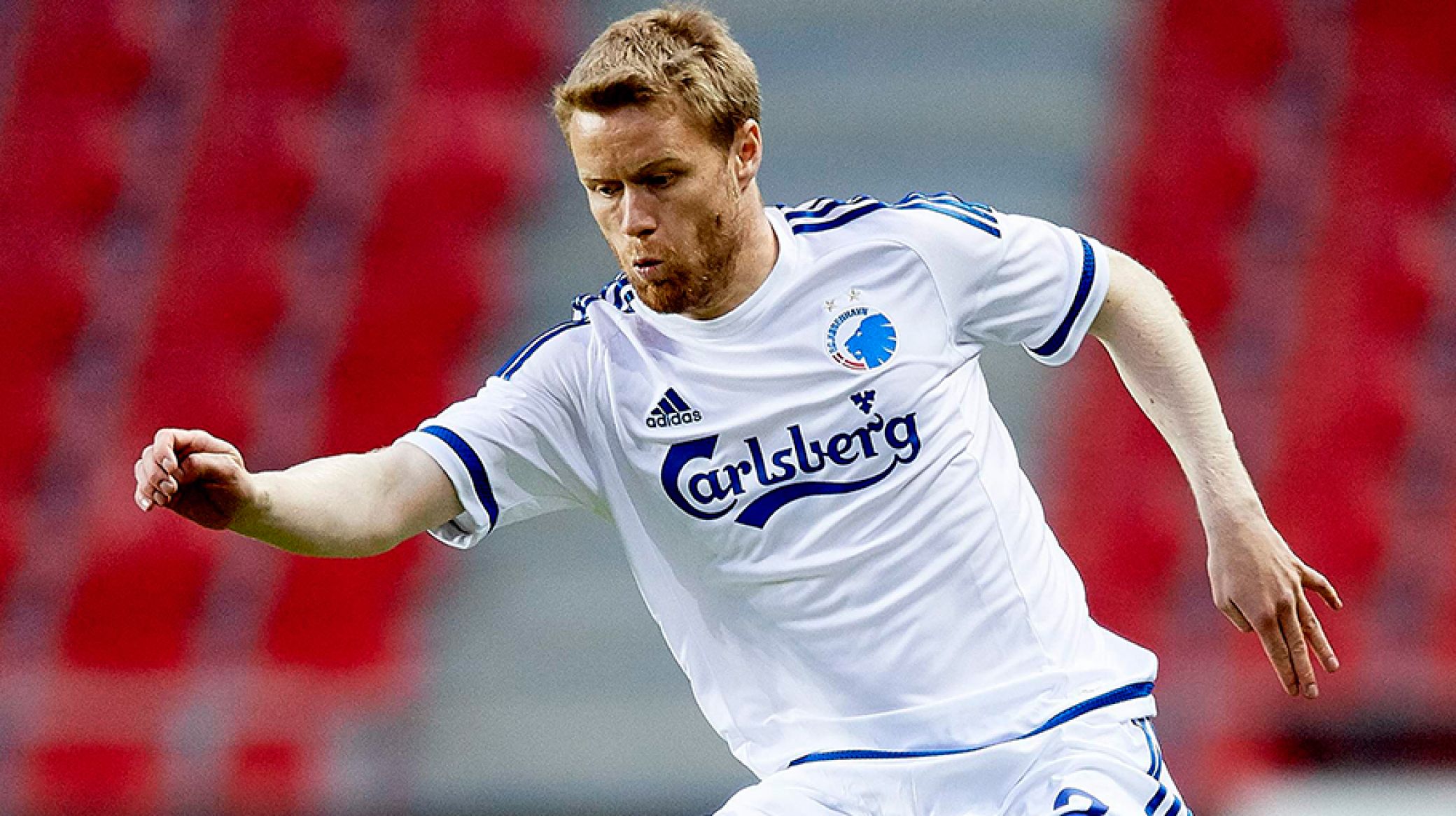 Lars Rønbøg, Getty Images
Tom Høgli: I'm ready to help FCK
20/06 2017 15:47
Peter Ankersen had scored a rare two goals in a match against FC Midtjylland when he suddenly broke his foot.
The right-back missed the rest of the season and Tom Høgli was asked by manager Ståle Solbakken to remain a further six months instead of heading to Tromsø, as planned.
And Høgli told FCK.DK it was a pleasant surprise to be kept on at the club.
"It was a bad season for me with injuries and I thought I would be saying goodbye to the season," he said.
"But suddenly it all changed, which is typical of Ståle!
"But I felt a great responsibility to help the club in that situation, so we quickly found a solution. I was also very happy to read the many positive reactions from the fans on social media, which means a lot to me.
"Now my wife and the children are planning to move to Tromsø, so there is a bit of an empty space in my apartment, but it will do for now. Such is life."
Høgli himself has been injured but returned to full training with the rest of the squad on Monday morning.
"I feel ready now. I have kept on working during the holiday, even when the family was in Rhodes in the sunshine," he said.
"But I feel a responsibility for being ready now, as long as Peter is injured.
"I hope he's back as soon as possible and until then I just have to try to play up to the FCK standard.
"But we also have Mads Roerslev and Nicolai Boilesen so we have good cover until Peter is back, and I'm sure I'll then be back-up for the rest of the autumn."