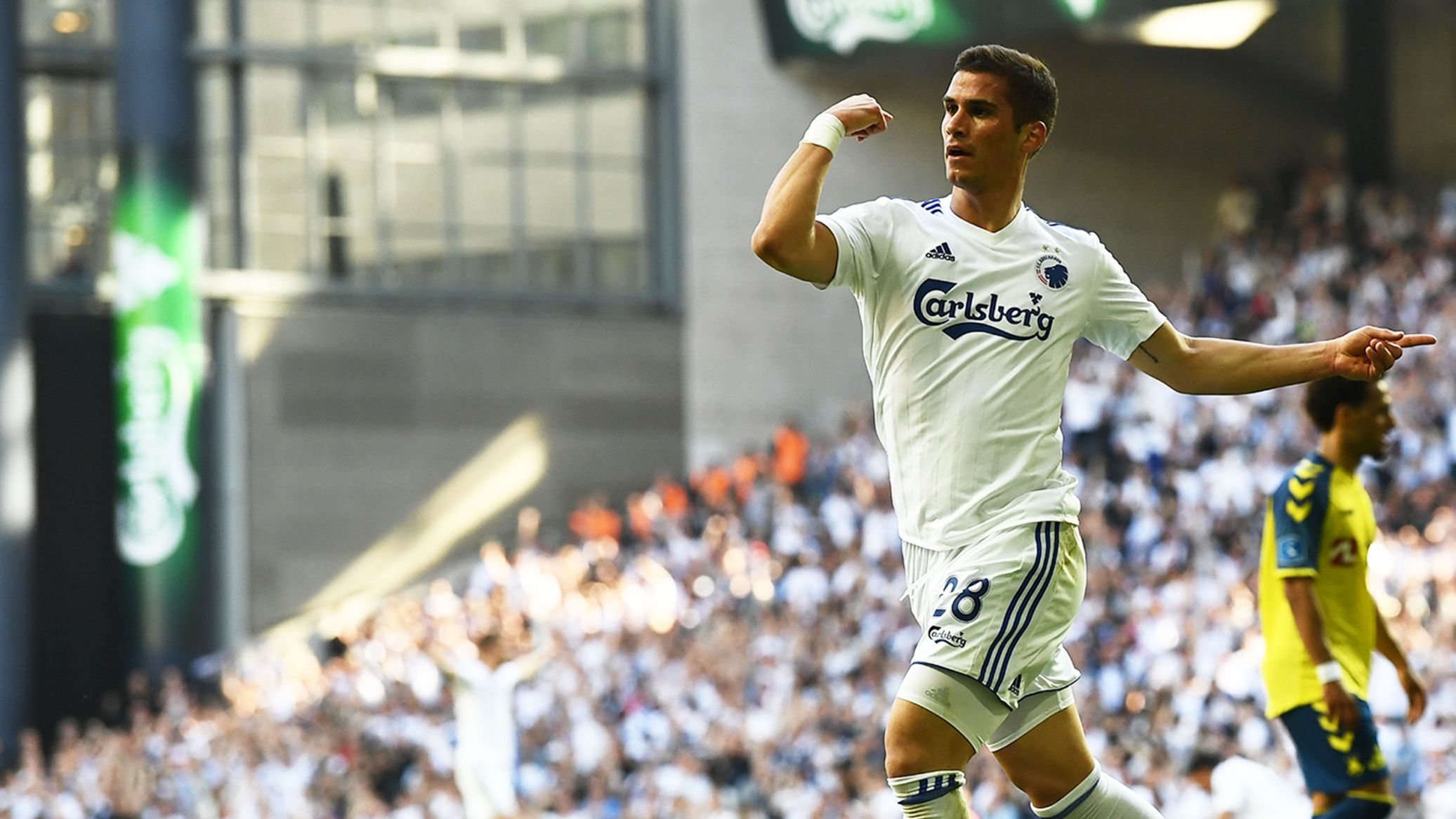 Lars Rønbøg, Getty Images
Tickets on sale for the first derby vs Brøndby
11/07 2018 10:59 - Updated: 01/08 2018 12:00
The first derby of the season between FC Copenhagen and Brøndby kicks off on August 12 and you can get your ticket for the game today!
FCK will clash with BIF in Telia Parken midway through August and cheap tickets are already on sale.
FC Copenhagen tickets can be bought right here, with early bird tickets on sale for just 100DKK.
The derby is also included in all FC Copenhagen season ticket sales, with match prices averaging out at 79DKK.
Early Bird offers
We have some early bird offers for FC Copenhagen vs Brøndby, with tickets available in the Upper Carlsberg (C) stand in sections C4, C7, C9, C12 and C15.
Prices there are available for 185DKK for adults and 95DKK for children and the offer is available until July 24.
After that the tickets will be on sale for full price at 235DKK for adults and 145DKK for children.
Cheap tickets
We also have cheap tickets available for other sections of Telia Parken.
Tickets in blocks C1 and C2 are available at 125DKK for adults and 75DKK for children.
Our cheapest tickets are 100DKK for adults and 50DKK for children in the Unibet (B) Upper Stand.
Please note all tickets are being sold in FCK sections of the stadium.
FC Copenhagen season tickets
You can still buy your FC Copenhagen season ticket TODAY and secure your seat at the biggest games in the 2018/19 campaign.
Season ticket prices range from 995DKK for Section 12 cards, up to 3,699DKK for a Platinum Card that gets you access to every match including European games.
Check out all our FC Copenhagen season ticket offers here!