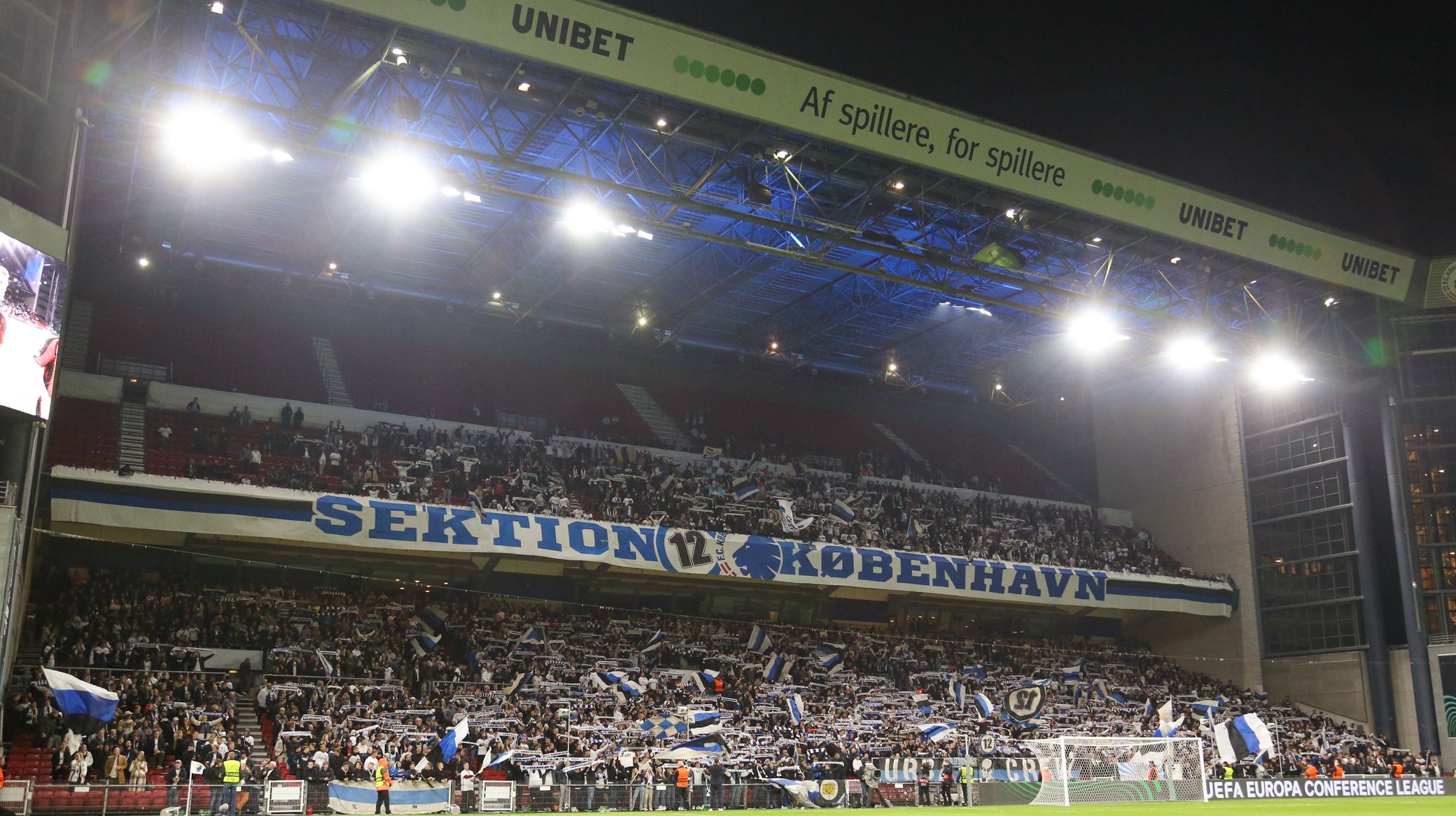 Christian Boier, FCK.DK
Tickets for FCK vs Slovan Bratislava selling fast
06/12 2021 19:08
Parken Stadium is expected to stage a raucous atmosphere for the last UEFA Europa Conference League group game of the autumn on Thursday, 8 December.
And tickets are still available for the F.C. Copenhagen vs Slovan Bratislava clash in the Danish capital – although seats are selling fast.
FCK can confirm that more than 6,000 fans have already secured their place in the atmospheric Sektion 12 behind the home goal.
The lower tier of Sektion 12 is already sold out but there are still a handful of tickets available in the upper tier.
Elsewhere in the stadium, there are seats available in both the A and C stands. Slovan supporters will be allocated in the A-11 block.
Tickets for the game star from just 135 DKK for adults and 70 DKK for children.
And if you haven't visited FCK before then check out our How to Buy F.C. Copenhagen Tickets guide for further details!