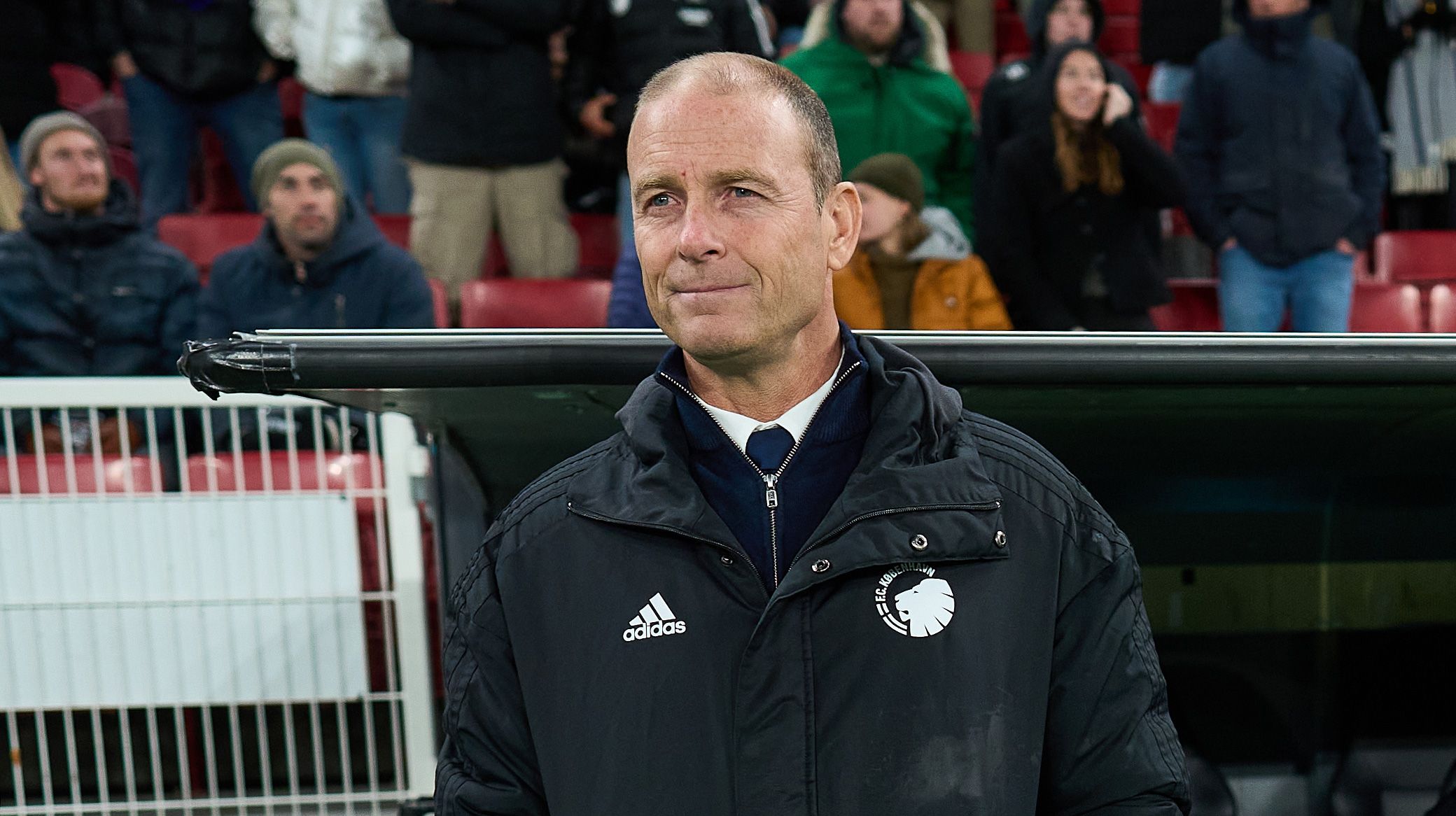 Lars Rønbøg, Getty Images
Thorup: We're ready to go again Sunday
20/03 2022 12:18
F.C. Copenhagen head coach Jess Thorup has rallied the players ahead of Sunday's clash with FC Nordsjælland – with full focus now on the Danish Superliga title race.
FCK top the table by five points as the league prepares to enter the Championship Round. Thursday's loss to PSV means Europe is over for the season – and Thorup is ready to extend the Lions' unbeaten domestic start to the spring.
"We have to finish the regular season strongly and maintain the good momentum we have had in the 3F Superliga over a long period, where we have been very stable. We have processed our European campaign, and now it's all about beating FC Nordsjælland on Sunday," says Thorup.
"The players and staff have been good at facing up to challenges in the order they come, and we have a hungry and deep squad, which gives us a lot of opportunities ahead of the match on Sunday. So even though we have had a relatively intense program lately, we have a very strong team.
"We know that a lot of people come to Parken on Thursday to give us energy and support, and it is important for us that we give them something in return and create a good experience for them.
"The support we get both at home and abroad is absolutely incredible, and it strengthens our motivation."
FCK beat FCN 5-1 in Farum earlier this season but Thorup is not expecting such a heavily-weighted outcome this time around.
"You get nothing for free in the Superliga, and we have to work just as hard and be as concentrated on our task as any other match," he says. "We are set on that, and we are very much looking forward to the task. Now we have to give ourselves the best possible starting point before the Championship Round.
FCK vs FCN kicks off at 2:30pm in Parken on Sunday.